As a vacation rental business owner, it is vital to stay updated with market trends, current technology, and customer preferences. With technology constantly changing, your current approach to learning about your consumer and tracking their likes and dislikes are imperative to your business's success. Implementing software like Google Analytics to help better track what your guests are interested in has just been taken to a new level.
For now, using Google Analytics 4 is best done alongside your current Google Analytics install. There's no need to remove your existing reporting and tracking codes if you want to take advantage of the newer features.
Google Analytics 4 is a brand-new tool, so it's likely your web development team may not have installed or configured it before. It's worth seeking out an expert or giving your website development partner some time to read through the documentation. However, once installed, you'll unlock new features and insights that will provide you with additional context into how potential guests are using your site.
The release of Google Analytics 4 (GA4) enables business owners and marketers to track new and returning customers in depth. This will provide you with a more detailed measurement of guests on your vacation rental website. Here are a few of the new features GA4 offers and how it will help vacation rental websites for the better.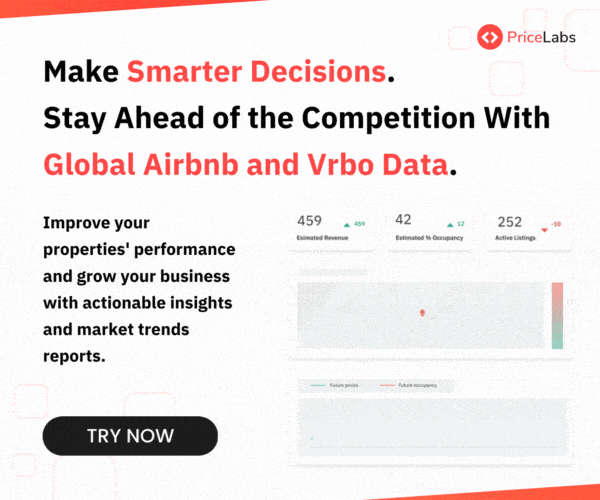 Better Return On Investment
Google has created this version of analytics as an advanced machine learning system. You can set up triggers with GA4 to notify you automatically when significant trends occur in your data. It learns from existing data and makes educated assumptions about site traffic and guest website behavior. If certain traffic sources are converting better than others, it recognizes that and lets you know with in-app notifications.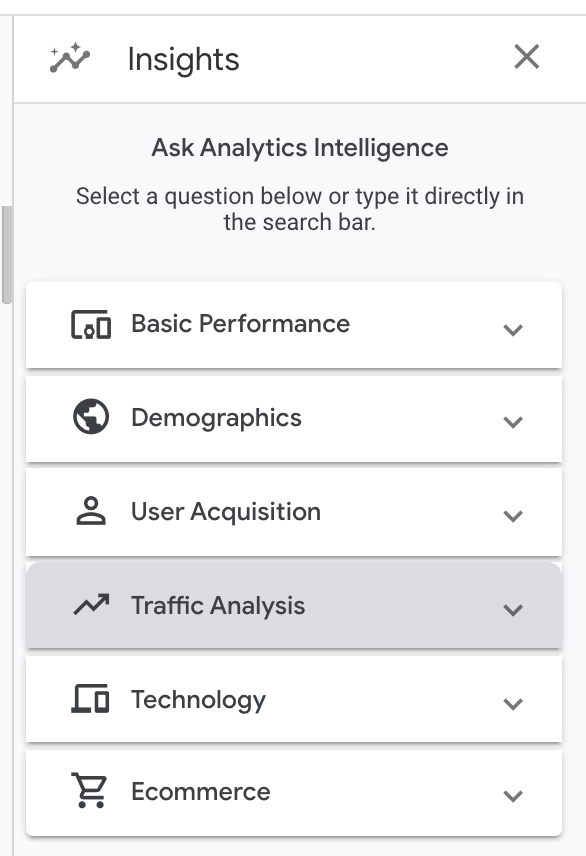 This allows you as a vacation rental owner or marketer to get the most out of your marketing budget and measure which sites drive the most traffic and results. Google is also constantly adding new predictive metrics to make the tracking process more efficient, like estimating the potential revenue of a particular group of guests. The new "Analysis Hub" has pre-built reports exploring the checkout funnel of your website (property detail page → checkout page) along with analyzing segments of guest traffic.

You can improve your return on investment (ROI) by using Google's analytics products to learn more about your guests and targeting the right demographic. This means it will count conversions simultaneously from all marketing areas, including organic Google searches, YouTube, Paid Google Ads (search + display), and non-Google paid channels.
Interaction and Event Tracking
In previous versions of Google Analytics, businesses have been given a fragmented form of measurement regarding which device or platform a guest is using. With analytics' newest version, owners and marketers will be provided with unique Google signals by guests browsing your website who have opted into ad personalization.
This will give you more understanding of how your guests interact with your website. GA4 has improved cross-domain tracking tooling, which allows VRMs who use some vacation rental software to track seamlessly through a checkout hosted on another subdomain. Previous versions of Analytics required web developers to go in and modify codes and gtag .js scripts. Simultaneously, GA4 allows you to edit event tracking and fine-tune certain areas within the user interface. This cuts out on the headache of dealing with code changes to Google Analytics.
When potential guests view your website, you can see how they got onto a certain page, what elements of the page they clicked on, and where they went on the site afterward. Previously, vacation rental marketers could only see the page views by default.
Not only will GA4 offer a better understanding of your guests, but it also lets you follow them throughout their lifecycle of your site. From the point of acquisition to conversion and retention, you can track guest needs as they can change quickly. Google Analytics has simplified the reporting features so you can use it to find insights on the consumers throughout their journey with your company.
You can view which areas or channels may be driving in new customers by pulling the acquisition report. You can also track what engagement the guests take place in and if they convert, and if they stick around to learn more after converting. You can do this in the retention reports. This will give owners and marketers the idea of what a guest is likely to book before they actually book.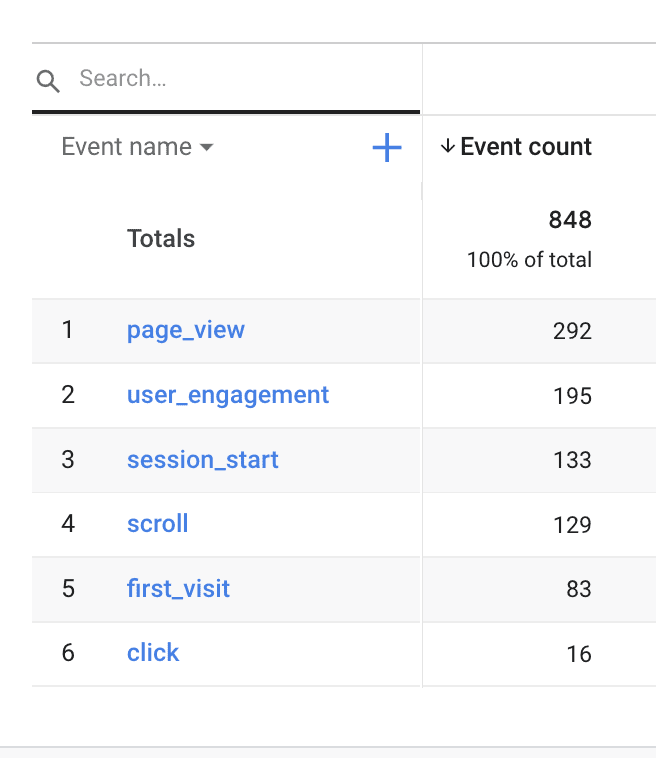 Future Data
Since technology is always evolving, Google Analytics 4 was designed to change and grow in the future to be used with or without cookies or identifiers. Eventually, it will be able to fill in gaps where the data might be incomplete. This allows owners to rely on Google Analytics to measure results, satisfy customer needs, and optimize their marketing budget.
The new data controls will hold and use your Analytics data while letting you personalize your ads to choose when you would like to get the most of your data and when you would like to limit it. Finding the best demographics to target with your ads can help you or an external marketing agency find the highest conversion rates when paying for traffic.
Reporting is one of Google Analytics' greatest benefits, and with GA4, you can create a Life Cycle Report, which focuses on the user's journey throughout the site. Businesses can also pull templated reports for e-commerce funnels that provide a better way to visualize the data, a tool that was once only a part of the 360 accounts.
While it is important to prepare for the future, it is just as important to record the past. By creating a new GA4 property, you will receive access to all of the new features and benefits. Google, however, recommends running GA4 alongside your existing current version of Google Analytics. The purpose is to gather new data for the future while still maintaining your current data, so you can have records and refer back to both. With these faster reporting insights, you can find trends more quickly and act on them.
Overall, Google Analytics 4 offers an in-depth measurement of your potential and returning guests. By gathering detailed information on what your guests are looking at and, more importantly, owners and marketers can adjust their marketing to fit their needs for a better outcome. From the Lifestyle Report to the seamless tracking of guests, owners and property managers will know exactly what their guests expect before they even arrive.