A homeowner acquisition campaign is a marketing strategy employed by vacation rental management companies to attract homeowners who own property close to popular tourist destinations to rent their properties out to vacationers. Property managers can choose to do it by themselves or outsource its conception and execution to experts. In order to present both sides of the coin, we asked experts at Vintory to create with us a DIY list of how to conduct a homeowner acquisition campaign while explaining in which circumstances you may want to outsource it.
Vintory is the first and only platform designed exclusively to help vacation rental managers recruit new homeowners and add more properties to their management program. Its team has been Rental Scale-Up's regular go-to people when it comes to educating the industry about supply growth. For instance, Vintory CEO Brooke Pfautz shared with us in late spring 2021 what US vacation rental managers could do as record-high vacation rental bookings were leaving them with no supply available for the summer.
What is a homeowner acquisition campaign?
There are a number of reasons why you should run a homeowner acquisition campaign. Perhaps the most important reason is that it allows you to grow your business by tapping into a new market. In addition, homeowner acquisition campaigns are an effective way to attract new customers who are likely to be loyal and profitable over the long term. Finally, homeowner acquisition campaigns can also help you build brand awareness and reach new audiences.
A homeowner acquisition campaign typically centers around a few key ideas or themes, such as positioning the company as being different or better than the competition, focusing on a specific niche, or highlighting compelling offers that are too good to refuse. It's also important to know your target audience and understand what matters most to them when it comes time to make a decision about renting out their property.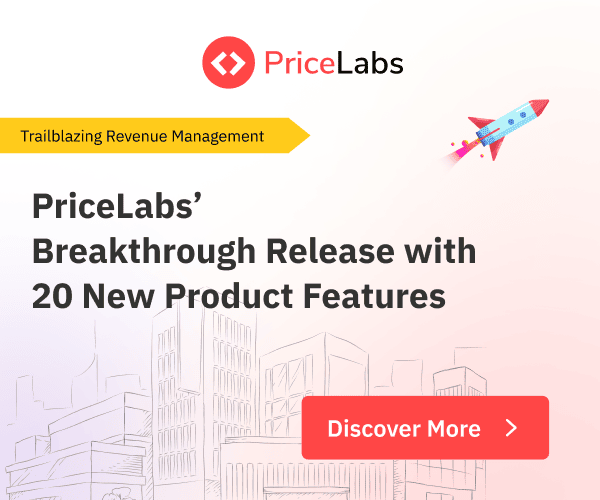 Thinking up and executing a homeowner acquisition campaign can be a lot of work, fraught with trial and error, and underwhelming in terms of ROI as it requires coordinating a lot of moving parts. Outsourcing your homeowner acquisition campaigns and similar vacation rental inventory growth initiatives can come with a lot of pros, such as saving time and money, gaining access to new and innovative ideas, and building a relationship with a qualified marketing firm. 
Key Steps to a Successful do-it-yourself Homeowner Acquisition Campaign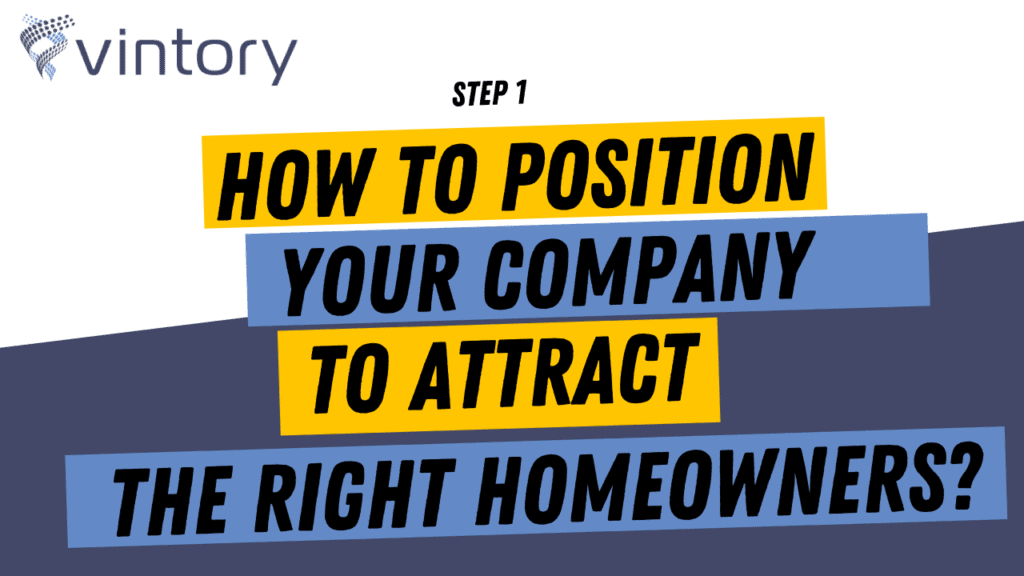 STEP 1: Position your company to attract the right kind of homeowners (What makes you different/better? What's your niche? What are your compelling offers? Who is your target audience?)
In order to create a homeowner acquisition campaign that is successful, your vacation rental management company needs to take the time to position itself properly. This means figuring out what makes you different or better than the competition, what niche you are targeting, and what offers will be most compelling to potential homeowners. It's also important to determine who your target audience is so that you can tailor your marketing efforts accordingly. If you can get all of this right, then you are well on your way to acquiring new homeowners!
What is positioning?
Positioning your vacation rental management company is important. The homeowner acquisition campaign can only be relevant if you know who you want to target and what you want to offer them. You must be clear on what makes you different and better than the rest. What is your niche? What are your compelling offers?
When it comes to positioning, think about what sets you apart from other vacation rental management companies. Why would a homeowner want to work with you instead of them? 
When marketing to homeowners, it's important to understand and target a specific niche market. Your niche can be based on a region, a type of travelers, a type of property, etc. This could be people who live in a certain city or state, those who own a particular type of property (e.g., beachfront homes), or travelers who are looking for a specific set of services (such as pet-friendly rentals).
Start with defining the type of houses you want to add to your portfolio
Identifying your niche will help you define the right messaging and creatives when reaching out to homeowners. If your niche is beachfront homes, this is straightforward. Yet, this is also true if you target a region (e.g. do you want more apartments in the city where you operate?) or a traveler category (e.g. families need bigger houses).
So, to find the owners you want to target, focus first on the type of house they own. Does their home match your inventory niche? If you focus on luxury rentals, then you want to market to owners of luxury properties. If you focus on just waterfront or beachfront homes, you may want to target based on the location of the homes.
A key benefit of houses is that they come with a long paper trail, from public records to real estate listings. In the part of this article about how to create your marketing lists, you will see that this data trail comes very handy when you need to find, segment, and target homeowners.
This will help you focus your acquisition campaign on homeowners who are likely to be interested in what you have to offer and avoid wasting time and resources on those who aren't a good match. Knowing the psychographics of your target homeowner is also key to crafting marketing messages that resonate with them and speak to what's important to them. What are their interests and values? What motivates them?
There are a few things that vacation rental managers can look for in order to target homeowners who may be interested in listing their properties with them. One big indicator is if the homeowner is investment-minded or leisure-focused. People who own multiple properties may be more invested in the idea of seeing a return on their investment, while someone who only owns one property might be more interested in using it for leisure. It's important to talk about things like return on investment and back-to-back bookings when targeting investors, while those with sentimental attachments to their properties will respond better to messages about protecting it from damage and how vacation rental money helps keep the house in the family.
Once you know your ideal homeowner, it will be much easier to craft a message that resonates with them. Trying to appeal to everyone will only confuse and frustrate your potential homeowners. Instead, focus on crafting a message that speaks directly to their needs and wants. This will help you stand out from the competition and increase your chances of converting leads into clients.
What is your value proposition?
The next step is to create messaging and creatives that will resonate with this target audience. This includes developing a strong value proposition that explains why homeowners should join or switch to your company. Make sure to focus on the unique benefits that your company can offer, such as a better rental experience, more exposure, or expert support.
Some of the strongest value propositions that vacation rental managers can develop for homeowner acquisition include:
1. More exposure and wider reach: By joining your company, homeowners will get more exposure for their property and will be able to reach a larger audience.
2. Greater rental income: Through your company's network and resources, homeowners can maximize their rental income potential and get more bookings.
3. Better rental experience: Your team of experts will handle all the logistics and details of renting out the home, ensuring a smooth and stress-free experience for the homeowner.
4. Personalized service: Homeowners will receive specialized attention and support from your team, who will work hand-in-hand with them to maximize their success.
5. Lower commission: Homeowners can save money by working with your company, as you charge a lower commission rate than other local management companies.
6. Better damage protection:  You offer full damage protection for all properties that are listed with you, which gives homeowners peace of mind knowing their property is fully protected.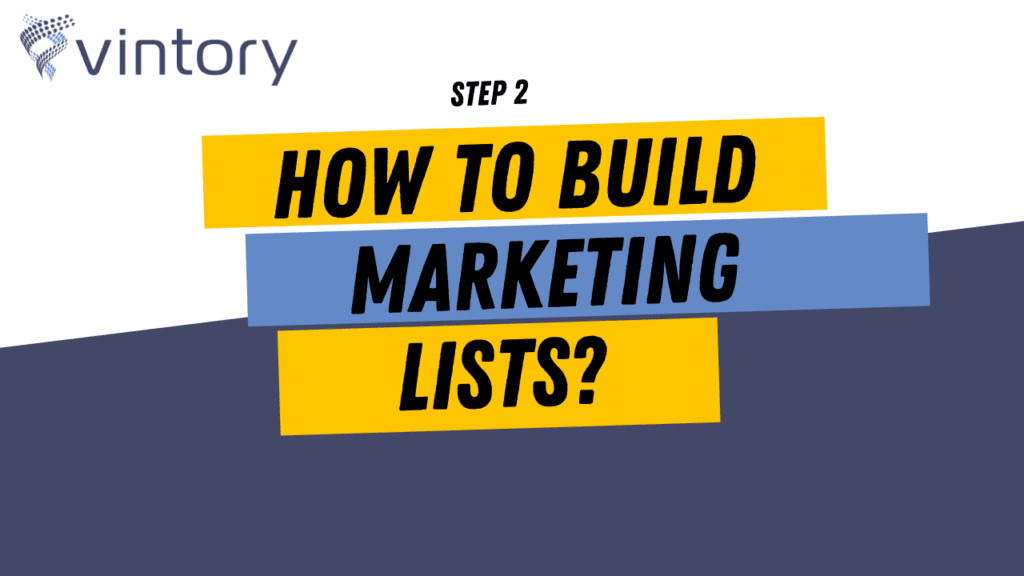 STEP 2: Building Marketing Lists (Collecting homeowner data unlocks new marketing channels, but first you need to determine what type of homes to target and then get as many contact details as possible for the owners)
There are a variety of sources you can use to collect information on vacation rental homeowners. These sources can include public records, list brokers, and real estate associations. This data can be used to find potential homeowners that may be interested in renting their homes out for vacations. By targeting these homeowners, you can grow your inventory of vacation rental properties.
How Gathering Data Helps Improve Your Marketing
Gathering homeowner data can help expand the number of homeowners you reach, help you reach the right homeowners, help you reach these homeowners across additional marketing channels, and ultimately help increase the efficiency of your marketing.
Pulling homeowner lists based on the attributes of their home, such as location, size, home value, etc. can help you target owners of homes that are a better match for your inventory niche. 
Getting an owner's name can help you personalize your outreach. Getting an owner's primary mailing address lets you send postcards, handwritten letters, and other DirectMail to them. Getting an owner's phone number and email address unlocks multiple channels, such as cold email outreach, custom audience social media advertising, reverse IP targeting, and more. 
Knowing a home's status on the MLS (if it's for sale, who the realtor is, if it recently sold, and who bought it) can help you identify and get in front of opportunities where the property's owners may be more likely to switch to it being used as a vacation rental or may be more likely to consider moving to a new management company.
Without this data, you are limited to channels like Organic Search, Paid Search, and Referrals, which all leave you waiting for people to find you. With homeowner data, you can proactively market to them.
Public Records:
In the US, you can get this information from the county's assessor's office. Sometimes this information is available online, but you may also have to physically go into their office. You will be able to look up properties by address and see the owner's name and mailing address.
Public records often don't include contact information for the homeowner. However, with just a primary address, you are able to start Direct Mailing. You may need to use an additional enrichment service to find the owner's phone number and email address. With this extra data in hand, you can unlock supplementary marketing channels, such as cold email outreach, custom audience social media advertising, reverse IP targeting, and more, as you will see below.
Another option is to look at MLS (Multiple List Services) companies. These databases can be associated with cities, counties, or states, and they often have the most up-to-date information on vacation rental homeowners.
If you have to assemble and merge all these data sources on your own, it can be very time-consuming and error-prone, especially for the first time.
Vacation rental permit data:
The Freedom of Information Act allows you to access a public list of vacation rental homeowners from the town or county in markets where vacation rental permits are required. This can be a valuable resource for finding property owners who may be interested in renting their homes to vacationers. However, this process can be difficult, as some municipalities make it hard to obtain this information. A common challenge is that many people no longer use CD-ROMs, so you may have trouble accessing this data if you don't have the right technology.
List brokers:
There are many sources of vacation rental homeowner data. You can find lists of homeowners from brokers or target people who have recently sold their homes. There are also services that offer homeowner data for a fee. These services compile information from public records, including home sales and mortgages.
Services like these can be a great resource for targeting homeowners. They offer contact information, including email and phone numbers, for millions of people. This data can help you create your acquisition campaign and find the right homeowners to target.
There are many brokers that offer data that can help you target homeowners. You can create lists based on physical addresses for direct mail sends or opted-in emails for digital campaigns. This will allow you to focus your search and acquire more properties. When shopping for list brokers, be sure to request absentee owner data. This is usually an indicator of a real estate investor, as the mailing address and the property address are different. Also, ask if the broker can append data and get emails and phones. Examples of list brokers are InfoUSA, ExactData, and Harte Hanks.
Scraped data:
You could scrape data from websites like Airbnb and Vrbo. You can also scrape data from your competitors' websites. In practice, you may want to use a professional scraping service to compile data on properties from these OTAs, filtering for listings that are self-managed or managed by competitors. Once you have this data, you can reach out to homeowners and investors to promote your vacation rental management services. However, be sure to check with your local state or county to make sure you are allowed to solicit listings from other brokers.
Local real estate agent associations:
Another great resource for finding homeowners is your local real estate agent association. Many of these associations offer access to their members' data, which can include names, addresses, and contact information.
Even an individual real estate agent may have access to a wide variety of information, including homeowner contact information for vacation rentals. The best way to get this information is to call and ask if they can give you the contact information of any homeowners who rent their house out for vacations. You can also look into purchasing mailing lists or using services that provide leads specifically for vacation rental homeowners.
Some other sources of homeowner data that you may want to consider are:
Property assessor websites 
County assessor websites
Deed registry searches
Title search firms
Service providers such as carpet cleaning companies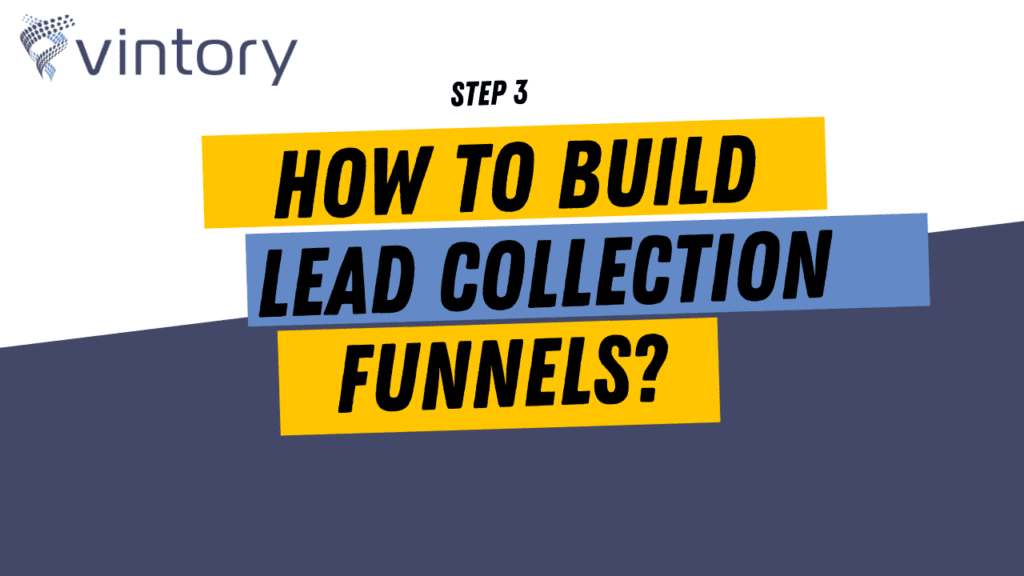 STEP 3: Building Lead Collection Funnels (owner landing page, forms, chatbots, meeting booking tools)
For vacation rental managers looking to grow their inventory, the first step is to find a way to collect leads. This can be done by creating an owner landing page, using forms, chatbots, or meeting booking tools.
Collecting vacation rental homeowner leads is essential for growing your inventory. By creating a landing page specifically for owners, you can make it easy for them to get in touch with you and schedule a meeting. The contact form does not have to be long. Just ask for the necessary details to qualify and contact the person. Use great visuals and a responsive design to draw in potential owners, and include a phone number that can be tracked so you can measure the success of your campaign. If you can, add a chatbot so that you can talk to a lead straight away.
Landing pages are an important tool for acquiring new business. They allow you to collect information about potential customers in a controlled environment, without having to deal with the distractions of a typical website. Landing pages can be used to collect leads from all sorts of sources, including online ads, email campaigns, and social media posts.
If you can, add social proof to your landing pages, such as the logo of a local or national vacation rental managers association, the number of vacation rental owners who already trust you, or the name of a local newspaper where you've been featured.
When you build your landing page, make sure it is optimized for SEO, so it can rank for local search terms. And, don't forget to put an obvious call to action on your website home page that links to your owner landing page, as many owners may find you first through your home page.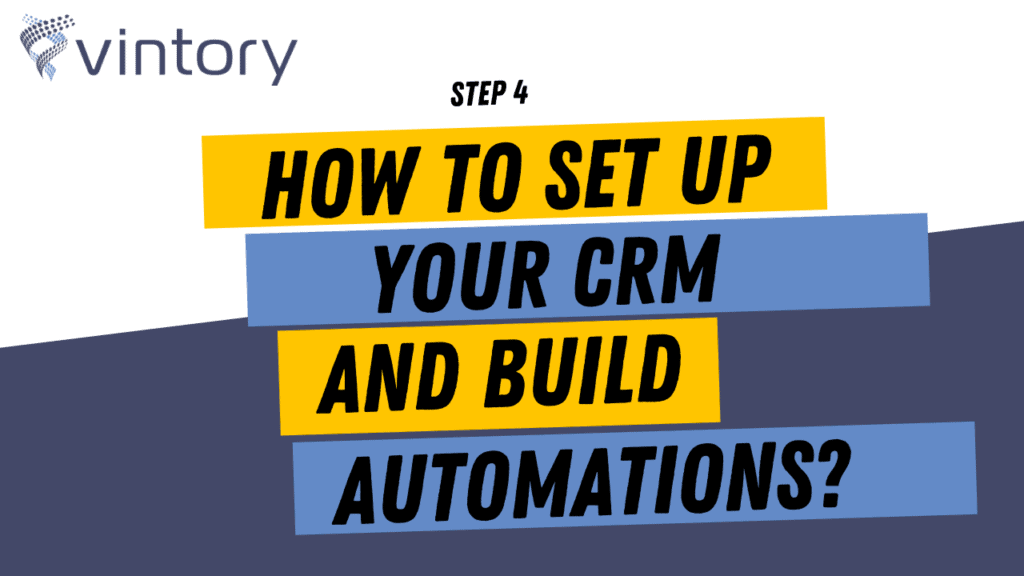 STEP 4: Setting up Your CRM and Building Automations (tracking leads, communicating with them across your team, automating outreach, and more)
As a vacation rental manager, it's essential to collect homeowner leads and track their behavior in order to convert them into clients. By understanding why you need a CRM tool, you can better equip yourself with the necessary tools to close the deal. 
A CRM (customer relationship management) tool is a great way to track and collect leads. With a CRM, you can collect information about potential homeowners, such as their name, email address, and phone number. You can also track the progress of each lead, such as whether they have contacted you or not. This can help you to better understand which leads are most interested in your property and which ones you should focus on contacting more.
Lead scoring is an important part of any successful homeowner acquisition campaign. By scoring leads, you can track their responsiveness to your marketing efforts and determine when they are ready to sign with you. This allows you to focus your time and resources on the leads most likely to close, resulting in more closed deals and a larger inventory supply.
Not all leads are ready to sign a management contract with you. You need to educate and nurture them until they are ready to sign. This may involve sending them weekly or monthly updates on what's happening in the market, how your services can benefit them, or just providing valuable content that they can use. You also want to make sure you're following up with them regularly and not harassing them if they say no.
If you provide valuable content to your email list consistently, your potential clients will see that you're an authority on the vacation rental market and will trust you more. You want to help them get their home vacation rental booked up, and you're the only agent they should consider working with.
You can provide valuable content to your audience for free by creating a library of videos, infographics, blog posts, flyers, guides, and e-books. This will help you become an expert on your vacation rental niche.
Once you have acquired a lead, it is important to keep track of their response to email sequences or outbound calls. If they do not respond to either, you should stop calling them and move on to other leads. However, if they do respond, you want to continue nurturing them until they are ready to sign with you. By tracking their response, you can see which methods are more effective in acquiring new homeowners. This will help you focus your efforts on the methods that are most successful.
More advanced CRMs will let you automate a lot of your repeatable processes, like responding to leads when they fill out a form on your website or call one of your tracked numbers. If you have multiple people on your team communicating with leads, then a CRM can help give your team context into who has communicated with the lead and what they said, especially if your messages have been across multiple channels (emails, text, phone). Some CRMs have tools that allow you to visually bucket your leads into different stages in the sales process. And, most CRMs will give you some reporting options, so you can see how well you are converting leads into new sign-ups. 
Bottom line: You're spending good money to acquire your leads, so you need a strong system to convert as many of them as possible into new sign-ups.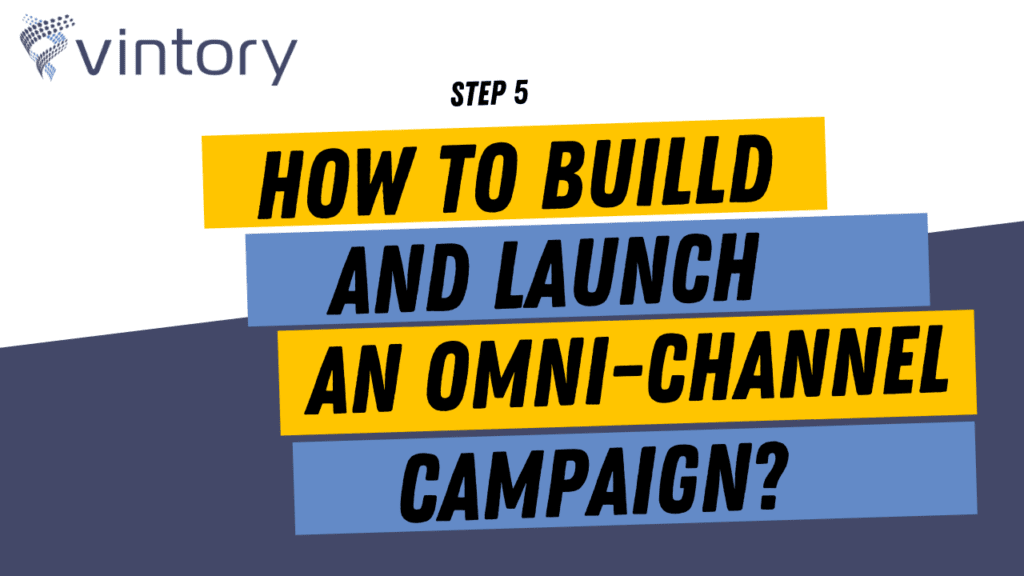 STEP 5: Building and Launching Omni-Channel Marketing Campaigns (setting up channels, building creatives, establishing budgets, ongoing campaign management)
If you're looking to grow your vacation rental business, then one of the best things you can do is acquire more properties. And one of the best ways to do that is by launching omni-channel marketing campaigns.
The concept of omni-channel campaigns is that you are surrounding homeowners with your marketing across multiple different channels. They may receive a cold email from you, get a postcard from you, see your ads online, find you by doing a search or hear about you from a realtor. Or maybe they come to your website, and then your ads follow them across the internet (via retargeting). Many times it takes multiple touchpoints to win a homeowner contract, and omni-channel marketing maximizes your touchpoints and amplifies the efficiency of your combined marketing efforts. 
One of the first things you'll need to do is set up the channels you'll be using. This might include paid search, social media, email marketing, or even offline advertising. You'll also need to create some compelling creatives for each channel. These could be ads, landing pages, or email templates.
Once you have everything set up, it's important to establish a budget for your campaign and stick to it. You'll also need to track your results and make changes to your strategy as needed. This iterative process is essential for achieving a high ROI.
Vacation rental managers need to build and launch marketing campaigns across multiple channels in order to collect leads from homeowners
If you are looking to collect leads from homeowners about their vacation rentals, building and launching marketing campaigns across multiple channels might be the answer.
Vacation rental managers should not be using just one marketing channel to reach homeowners: You want to use multiple channels (such as direct mail, email, display ads, social media, etc.) because homeowners use different channels for their information gathering.
You should also think about what type of creatives you will be using to reach homeowners. The creatives must be tailored to the specific channels that you are using, and in addition, they must be interesting and persuasive enough to get homeowners' attention.
Your budget is another important consideration when building a homeowner acquisition campaign. You need to make sure that you are spending your money in the most effective way possible, and this often means allocating more funds towards the channels that are bringing you the most return on your investment ..
Remember that an effective homeowner acquisition campaign is not a one-time effort. You need to constantly monitor your results and adapt your strategy accordingly. This ongoing process is essential for achieving a high ROI.
Creating creatives for these campaigns is a time-consuming process, but it's necessary to see results.
When creating a campaign, it's important to make sure that your creatives are high-quality and will capture the attention of your target audience. This can be time-consuming, but it's necessary to see results. To create effective creatives, you'll need to consider your target audience and the channels you're using to reach them. You'll also need to make sure that your creatives are visually appealing and relevant to your brand.
If you're unsure where to start, consider hiring a professional designer to create your creatives. This can be an expensive option, but it may be worth the investment if you want to see better results from your campaigns. If you're on a tight budget, you may want to consider using online tools like Canva or Adobe Spark to design your own creatives.
No matter what route you choose, make sure to test your creatives before launching your campaign. This will help ensure that they are effective and generate the results you're looking for.
When creating a homeowner acquisition campaign, it's essential to focus on quality over quantity. By using high-quality creatives and targeting the right audience, you'll be able to generate more leads and increase your chances of success. In addition, investing in high-quality creatives can help you find what is working faster. For example, during the first month or two of your campaign, you may need to test multiple creatives before you understand what is working. Testing poorly designed creatives that don't utilize best practices wastes your time and money. Once you determine what is working, you should consider scaling your spend. 
Setting up budgets and managing campaigns on an ongoing basis is also vital to achieving the best ROI
Vacation rental managers will often find that they need to set up budgets and manage campaigns on an ongoing basis to acquire more homeowners for their rental inventory. It allows them to better track the results of their efforts and make necessary adjustments to continue to achieve the best ROI possible.
Additionally, it's important to keep in mind that not all marketing campaigns will be successful. In fact, most will likely produce very minimal results. However, by continually testing and tweaking different aspects of your campaigns, you can eventually find what works best for you and achieve the desired outcomes. So don't get discouraged if some of your early efforts fall flat – it's all part of the process!
Marketing campaigns that are iterative (try, learn, and improve) reach a better ROI. That's because you can collect more information this way and make your campaigns more effective.
But this takes time, money, and expertise. You need to look at your results, stop, refine your strategy, and start again. That's why it's important to have all of these aspects in place before you even begin your campaign.
List of tools and software that you need to launch, run, and monitor your homeowner acquisition campaigns
There are a lot of tools and software out there that vacation rental managers can use to create and track their lead generation campaigns. In this article, we will focus on the list of marketing tools categories.
CRM (Customer Relationship Management)
CRM (Customer Relationship Management) is a tool used by businesses to manage and collect data about their customers. It helps companies keep track of customer interactions across different channels, such as email, phone calls, social media, and website visits.
Here are a few of the most reputed generalist CRMs:
Salesforce has a wide range of features, such as contact management, sales pipeline management, lead scoring, forecasting, and more.
HubSpot is another popular CRM that offers a wide range of features for free. It has features such as contact management, lead capture, lead scoring, email marketing, and more.
Zoho is a CRM that is popular among small businesses. It offers a wide range of features for free, and it also integrates with other Zoho products.
You may also want to consider using Vintory's CRM tool. It's built specifically for owner acquisition and offers many of the same features of Hubspot and Salesforce, but for a fraction of the price. You can use it as a SAAS tool even if you do not purchase the whole suite of services that Vintory offers.
Call tracking
Call tracking is when someone calls and we know who they are. It is important because you will know who is calling and if they call more than once. You can also track the marketing campaign that they came from. This is important to know what works and what doesn't work, so you can improve your campaigns.
Some call tracking providers are CallRail, IfByPhone, and Marchex.
CallRail is a tool that helps businesses track the phone calls they receive. This is helpful for vacation rental managers because it can track the number of leads generated from a specific campaign or advertisement. Additionally, it provides information about the caller, such as their location and how long they spoke on the phone.
IfByPhone is a similar tool to CallRail, and it also helps businesses track the phone calls they receive. However, IfByPhone offers more features than CallRail, such as the ability to create "intelligent" voice menus that collect customer data and measure call quality.
Marchex is another option for call tracking, and it differs from CallRail and IfByPhone in that it provides not only call tracking but also advertising services. This may be beneficial for vacation rental managers who are looking to track the effectiveness of their advertisements.
Landing page builders
Landing page builders are a type of software that allows people to create simple or complex landing pages. They can be used for any number of purposes, including lead generation, product promotion, and online advertising.
All of these builders work in a similar way: You first use a ready-made landing page template and then customize it to match your needs. You can add text, images, videos, and other elements to make your page look great. Once you're finished, you can publish the page and start driving traffic to it.
Landing page builders offer the ability to build custom templates with drag-and-drop features and mobile responsive design options. Some also provide analytics reports which measure conversion rates and other visitor information so you know what's working and what isn't. These tools have become increasingly popular in recent years as more people embrace the power of digital marketing strategies such as SEO, PPC, social media ads, and email marketing campaigns.
Landing page builders work by allowing you to create pages that are optimized for conversions. One of the biggest benefits of using a landing page builder is that you can quickly and easily create pages without having to learn HTML or CSS. This makes it easy for you to get started, and it also means that you can make changes to your pages without having to go through a web developer.
When choosing a landing page builder for your business, it's essential to consider a few factors. First, you'll need to decide what type of landing page you need. There are a few different types, including lead capture pages, product pages, and opt-in pages. You'll also need to consider how user-friendly the builder is and how much customization you'll be able to do. Finally, you'll need to consider the price and whether the builder offers a free trial.
The top 5 landing page builders on the market today are LeadPages, ClickFunnels, Instapage, Unbounce, and OptimizePress.
Once again, you may want to save time and integration headaches by looking at Vintory's own landing page builder, optimized for vacation rental marketing. It natively connects with Vintory's suite of CRM and homeowner acquisition tools.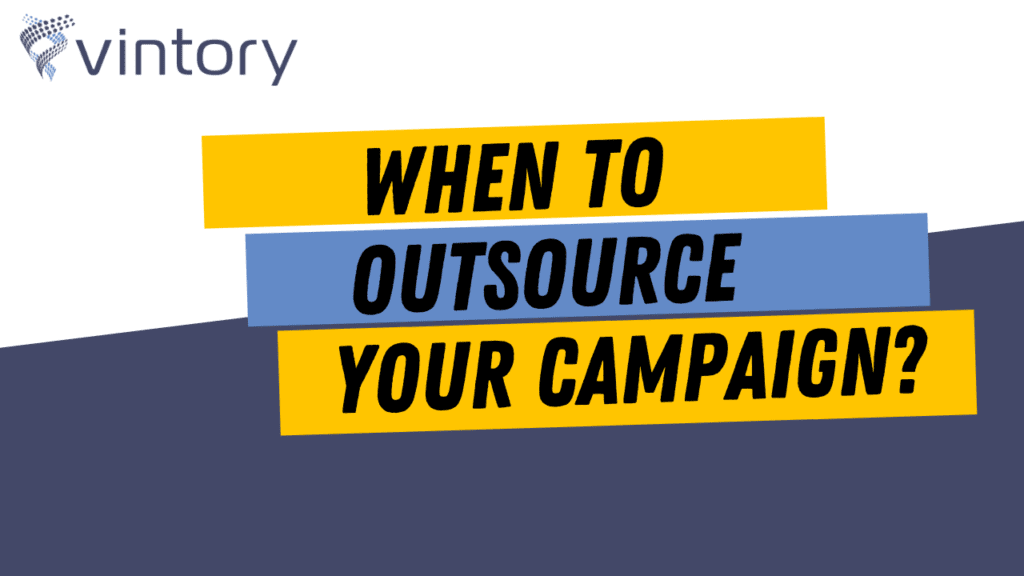 When to think about outsourcing your inventory growth initiatives (trade-off: money against time, expertise, and ROI)
What is Outsourcing
Outsourcing is the process of hiring a third party to complete a task or project that your company would otherwise have to do itself. The level at which you outsource is another thing to consider. For example, you may need just a little bit of help with some aspects of your owner acquisition strategy or you may want a third-party company doing most, if not all, of the work. 
This will vary based on your skillset (and your team's skills), your free time, your budget, and how quickly you want to move. No matter what option you choose, it's essential to assess your situation first and then examine the pros and cons of working with an outside firm.  
When it comes to marketing, outsourcing can come with many pros, such as saving time and money, gaining access to new and innovative ideas, and building a relationship with a qualified marketing firm. However, it's crucial to weigh the pros and cons of outsourcing before making a decision, as there are also some potential drawbacks, such as loss of control over the campaign, lack of communication or understanding between your team and the outsourced team, and higher costs. Ultimately, the decision to outsource or insource will depend on your specific business needs and what you're looking to gain/achieve from your marketing campaign.
The Benefits of Outsourcing
If you don't have the skills, time, or technology to execute your own homeowner acquisition strategy, then it might make sense to outsource.
If you decide to do it yourself, you need the right people, and those people need the bandwidth (time available) to do the work. The problem is that most people don't have all the skillsets you need to do all the elements of the campaigns. It's rare to find a single person who can pull data, clean data, design, write, set up the tracking, configure the technical aspects of the campaigns, and more. It's likely going to be a mix of multiple people.
Suppose you can't find that rare T-shaped person that can do it all. In that case, you'll probably need to coordinate multiple freelancers with different areas of expertise (which can be time-consuming) because hiring a full-time person for each aspect of the campaign would probably not be economical for most vacation rental managers. 
A good marketing agency should already have the people with the skill sets you need, and the project manager should be able to coordinate those resources for you. This allows you to get top-tier talent on a fractional basis, without the struggle of having to manage multiple people.
Another thing to consider is the level of expertise a marketing firm can provide. A lot of the work involved in owner marketing is understanding what works and what doesn't. If you go with an agency that has experience doing owner marketing, you'll likely spend less time figuring out what works and what doesn't. It's just like when you hire a plumber to fix your pipes. They'll probably be able to do it way faster (and with less frustration and errors) than you trying to do it yourself
Finally, a marketing agency will likely already have the tools you need to do the marketing. If you were to go out and buy Adobe Creative Suite, advertising tools, web design tools, and more, it would definitely add to your costs. 
The same goes for some of the other tools you need, like a CRM, a cold email system, a landing page creator, and more. Buying off-the-shelf technology, like Salesforce, is typically much more expensive for the same type of features Vintory offers — plus, you have the added investment in setting up and customizing the third-party tech to handle your specific use cases. 
One of the benefits that Vintory specifically offers is that they have tools, the technology, the people, and the experience you need to execute your homeowner marketing strategy. You can choose how much help you really need based on the plan you choose, and they have a 60-day money-back guarantee and no-long term contracts, so you can minimize your risk.
The Benefits of Insourcing (Doing it Yourself)
If you have the right people with enough time, the right experience, and the right technology to pull it off, insourcing (doing it yourself) might be a good option.
Even if you don't have all the right people, you might be able to find some good freelancers to help fill in the gaps. Upwork and Fiverr are good places to find those. Just remember to budget enough time to manage and communicate with your freelancers. 
Insourcing (done well) can save you money and help streamline communications. You'll also have complete control over the process, since you're doing it yourself. And, you and your team will have institutional knowledge about your business that you won't have to communicate to a third-party firm.
Plus, there's always a risk that you choose the wrong marketing firm. This can lead to poor communication and worse results. You can end up spending money and not getting a good ROI. And, depending on how bad it is, you might even spend more time trying to work with them to get it right.
Ultimately, the decision to insource or outsource will depend on your specific business needs, your budget, and what you're looking to achieve from your marketing campaign.
How to choose the right marketing firm for your business
Choosing the right marketing agency for your business is very important. You want to be sure that they will provide you with innovative and time-saving ideas while meeting your budget and timeline needs.
Here's what you need to look into to select the right marketing agency:
Make a list of your business needs and what you're looking to get out of the agency
Make a list of agencies that you would like to work with
Get quotes from each agency and compare them against one another based on budget, timeline, and successful track record
Meet with each agency in person or over the phone to discuss your business needs and how they can meet them
Follow up with each agency to see if they were able to understand and fulfill your needs
Pick one agency that you think is the best fit for your business and go from there!
Tips for maintaining communication with an outsourced team
When outsourcing your marketing campaign, it's important to maintain communication with your outsourced team. Here are a few tips for doing so:
1. Make sure everyone is on the same page- It's important to have a clear understanding of what you're looking to accomplish with your marketing campaign, and to make sure that all members of your team are on board. This includes both your in-house team and your outsourced team.
2. Communicate regularly- It's important to establish a regular communication schedule, and to stick to it. This will help ensure that everyone is kept up to date on the latest developments and that any issues or concerns can be addressed promptly.
3. Use clear and concise communication- This includes using a lot of bullet points, numbers, and metrics when providing reports to your outsourced team. It's also important to be as clear and concise as possible in these reports.
4. Be open to feedback– Since you're ultimately responsible for the success or failure of your campaign, it's important to be receptive to criticism from your outsourced team. After all, this is what they do best!
5. Hold regular check-ins- It's important to hold frequent meetings or check-ins with your outsourced marketing team. This will make it easier to promptly identify any issues and address them accordingly.
Conclusion
Running a homeowner acquisition campaign can be daunting, but it doesn't have to be. With the right tools and software, as well as a solid plan, you can execute a successful campaign on your own. However, if you find that you don't have enough time or expertise to run the campaign effectively, consider outsourcing it to an expert. By doing so, you can save money while still achieving your desired ROI.
Vintory is our go-to partner when it comes to supply growth. They're a full-service, vacation rental inventory growth company that can help you expand your business in various ways. They offer both the tools (software) and the agency services you need to grow your inventory, and they have multiple plans to fit your specific needs. Plus, they have the experience of running campaigns for 250 different vacation rental management companies. 
If you're looking to grow your inventory, you may want to reach out to Vintory. Even if you don't end up working with them, they have a lot of free resources available to help you learn how to improve your owner marketing strategy.