Did you know that you could improve the decoration of your vacation rental by going to the arts-and-craft platform Etsy? For instance, you can buy and download amazing-looking welcome guides, wall art pieces, and house signage that you can customize for your property. You can upload your property logo to get a customized hospitality bag where to store some guest toiletries or a hairdryer. The website also offers manuals on how to become a great Airbnb host and create a great guest experience.
What is Etsy?
Etsy is an online platform for trading creative and unique goods. Etsy's online marketplace connects independent sellers and customers looking for unique goods from around the world.
Items sold on Etsy are either handmade or vintage and could include homemade goods, vintage goods, creative goods, custom goods. Etsy is a place for buyers who want to purchase something special from crafty entrepreneurs. They try to create a sense of community belonging, which is evident through their joint advocacy with Airbnb and others, to help the self-employed, sole proprietors, and independent contractors through Covid relief programs. The sense of community on Etsy is further exemplified through their Etsy forums, where there are popular discussions between creatives.
Unlike some other online retailers like Amazon, who mainly offer mass-produced products, Etsy is a platform beloved by craft enthusiasts. It does not operate a warehouse as each item is shipped and sold by sellers. So, Etsy is also different from other online retailers as their sellers cannot sell factory goods, but rather only handmade.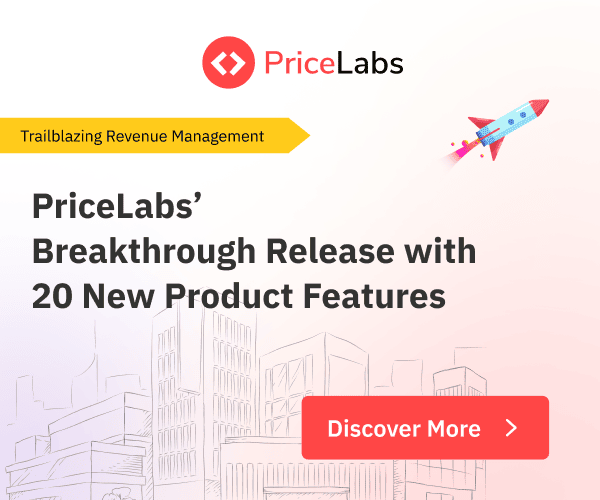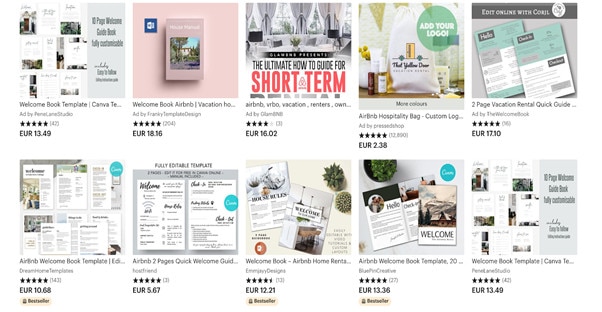 Etsy tries to take the potential buyers on personalized journeys often told on social media where they spread their new collections, such as the Roller Rabbit x Etsy Collection of tabletop and holiday essentials, done with the handmade touch of Etsy artists. Their offer of "one-of-a-kind finds from creative small business owners around the world" at Etsy might be a perfect fit for vacation rental owners who want to make their spaces unique, welcoming, and to put their own personal stamp that would bring great guest reviews and enjoyable stays.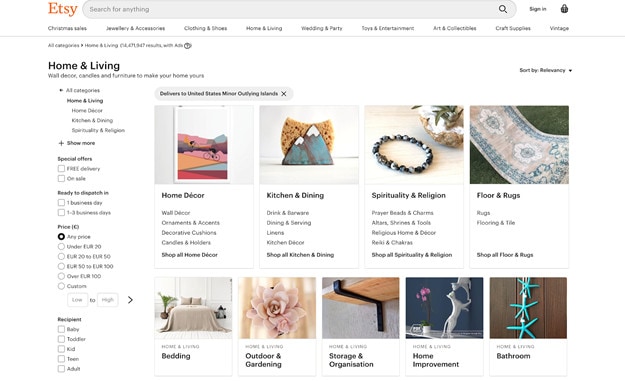 How do I shop on Etsy?
Etsy's marketplace provides handmade or vintage treasures and craft supplies which potential buyers are purchasing directly from different sellers. So if you are wondering who you are buying from, the answer is that representative sellers are creative suppliers, from amateurs to professional artists. This marketplace tries to offer Airbnb hosts "magical, meaningful items they can't find anywhere else." As explained by Josh Silverman, CEO of Etsy, "buyers could discover benefits that go beyond the economic ones".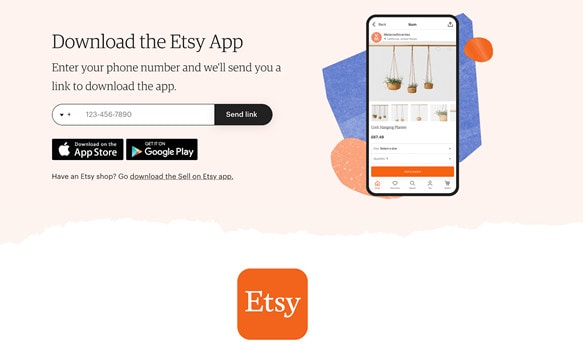 Shopping on Etsy is similar to other e-commerce websites. Potential buyers could either download the Etsy app or browse on the website. On the homepage, potential buyers could find several categories. Probably the most appealing categories for Airbnb hosts are home & living, art & collectibles, craft supplies, and vintage. Furthermore, buyers can search for products using keyword descriptors. Another functional feature is that there are many options to personalize search by choosing colors, price range, search special offers, and choosing between different styles. For example, if you go to the home & living category, you might select art deco, art nouveau, bohemian and tropical, coastal, and tropical and colonial style.
The more recent functionality to save searches for products you like is yet another part of Etsy's appeal to its buyers and sellers.
A particularly useful feature for buyers on this platform is that sellers' performance is visible through star rating and other buyers' written feedback. If you have any doubts about a product, you could also check out the quality photos published by other buyers. Once you find a product that would make your space cozier and more inviting for the next Airbnb guests, you could just add it to the shopping cart.
What can an Airbnb host find on Etsy?
But how could Etsy help you to design your Airbnb space for comfort and to create a more guest-friendly space? There are various design products on Etsy that might show off your personality and make your space more welcoming for guests. Here are some of the products that Airbnb hosts and other vacation rental owners like to purchase on this online marketplace.
Airbnb Printables: As it might be challenging for hosts to put together a practical Welcome Book Template, those amenities may be acquired on Etsy. There are many different templates for Welcome Books that allow hosts to customize it. To provide all the particularities to guests when they arrive, hosts can choose between various host bundle templates, including printables of welcome guidebooks, essential house items lists, and cleaning checklists. Sellers offer wi-fi signs, welcome-letter printables, feedback cards printables, super host stickers, and cleaning checklists. For example, a small but thoughtful detail might be if you put your wi-fi or QR code printed on a fridge magnet or coaster. Or you might consider buying vacation rental bags with your logo.
Wall art: If you would like to make your listing more homely, you probably wouldn't want to have empty walls. On Etsy, you might find wall art that's easily customizable and printable to different frame sizes. You might consider buying maps, photographs, posters, or minimalist abstract decor to decorate your space uniquely.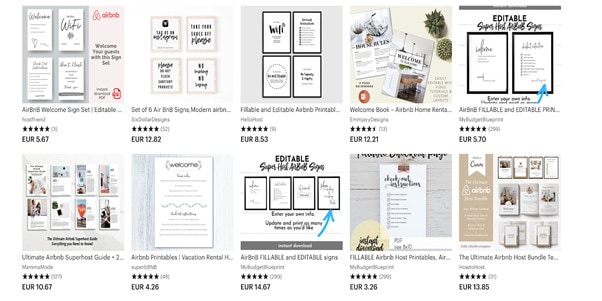 Home decorations to brand your space: Browsing on Etsy might give you new ideas on adding character to your Airbnb space. Vintage style throw pillows, house number mosaic address signs, unique guest soaps, handmade pots with artificial flowers, and bowls are some of the small handmade decorations and items that could have a visual impact.
What are the best-selling items related to Airbnb, per top categories?
We selected several best-selling items related to Airbnb in top categories. These products have five stars rating. However, note that Etsy shops serve different buyers' categories, so often, the products might not be necessarily rated only by Airbnb hosts.
Airbnb Guest Map, Welcome Book, Push Pin, Airbnb Guest Book, Airbnb Welcome Sign, Rental Decoration, Guest House Sign, Rental Guest Book.
With over 3,500 shop reviews, these products offered by Etsy shop, which makes personalized star maps, are among the best selling products in the Home&Living category. Among products offered to Airbnb hosts and rental property owners, there are handmade personalized push pin maps of the US. Guests could use the maps to pin where they are coming from. Together with the map, there are 1,000 pins in 10 different colors. Guests could check where other previous guests came from and pin their city, which is an interesting and welcoming gesture. Airbnb hosts might find similar products as those offered from this Etsy shop under the search "Airbnb sign."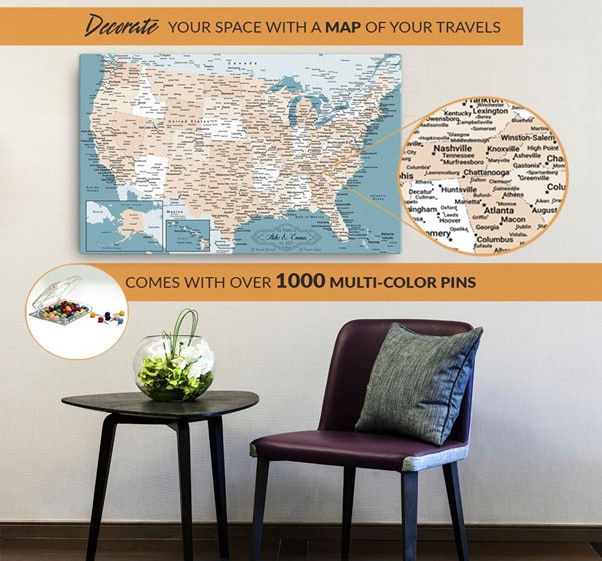 One of the best-reviewed printable offers to Airbnb hosts is Airbnb fillable and editable signs sold as digital downloads. Airbnb hosts can use these signs to provide a checkout instruction page or display wifi details.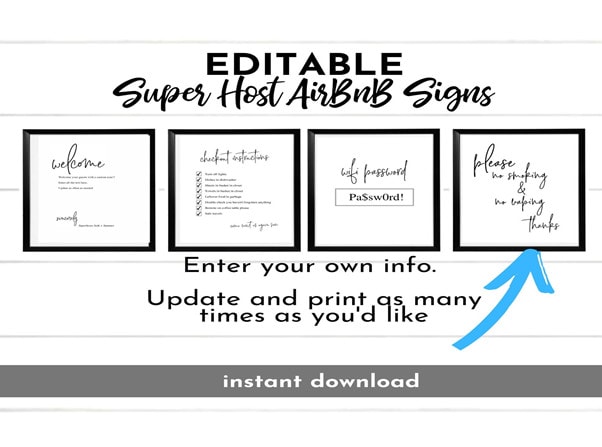 This product has over 12.800 reviews, which goes to show that Airbnb hosts love to have Airbnb hospitality bags for their guests. You can print your logo on the handmade bags.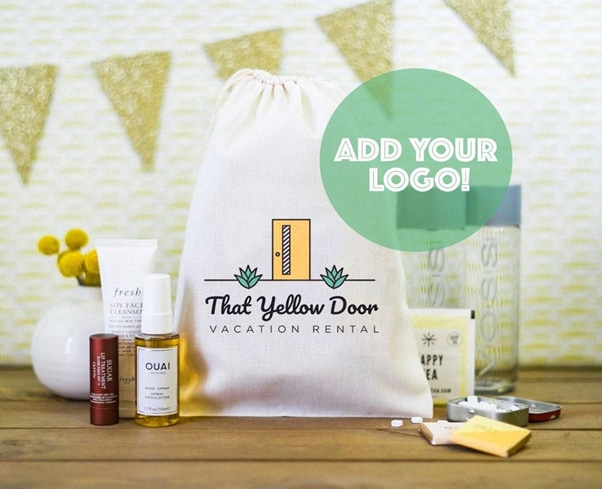 The Airbnb welcome book is fully designed and contains 17 pages, made in MS Word. It also includes help and instruction to assist Airbnb hosts to customize their business plan. Airbnb hosts might search for similar products on Etsy under the search category "Airbnb guidebook" or "Airbnb guestbook."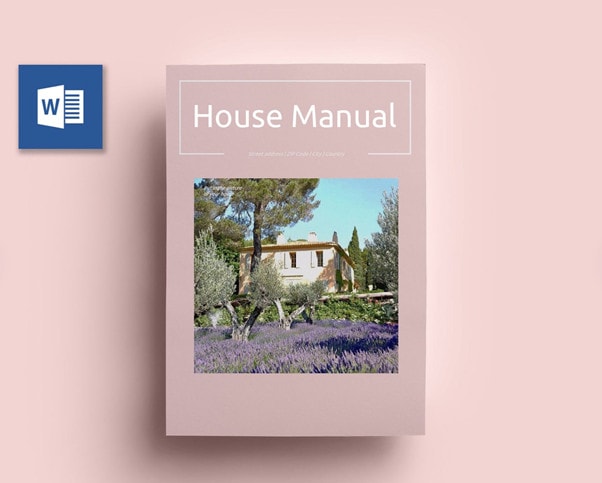 These low-priced stickers are useful for Airbnb hosts who want to be well organized and use them in planners or calendars. If you are among Airbnb hosts that enjoy keeping their plans organized on paper, this might be a product for you.