Airbnb has released three new commercials that emphasize its latest updates: Airbnb Rooms and Host Passports. In an effort to combat the perception of being increasingly expensive, as well as prepare for potential economic downturns, these commercials focus on Airbnb's commitment to providing affordable accommodations while fostering trust between hosts and guests. The Private Rooms category is heavily promoted, highlighting the platform's ability to cater to budget-conscious travelers. Meanwhile, Host Passports aim to enhance the sense of security and connection between users in shared living spaces. 
In this article, we will discuss the commercials, explore the catchy tunes that accompany them, and take a closer look at the featured 'Room' locations.
Pushing the Perception of Affordability and Trust with Airbnb Rooms and Host Passports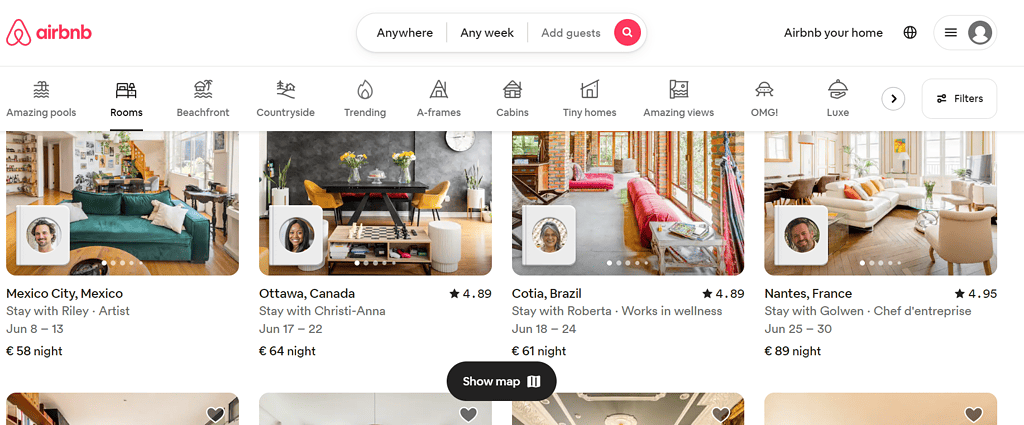 Airbnb Rooms and Host Passports are recent innovations by the hospitality giant, aimed at addressing specific challenges faced by the platform. As we have covered in detail before, Airbnb is focusing on recouping its perception of being affordable while building host-guest trust through these features:
Airbnb Rooms: This category focuses on private rooms within shared accommodations, offering budget-friendly options for travelers. By promoting this segment, Airbnb aims to counter the perception of being expensive and cater to a wider audience.

Attractive for budget-conscious travelers
Encourages more hosts to list their spare rooms
Competes with traditional budget hotel options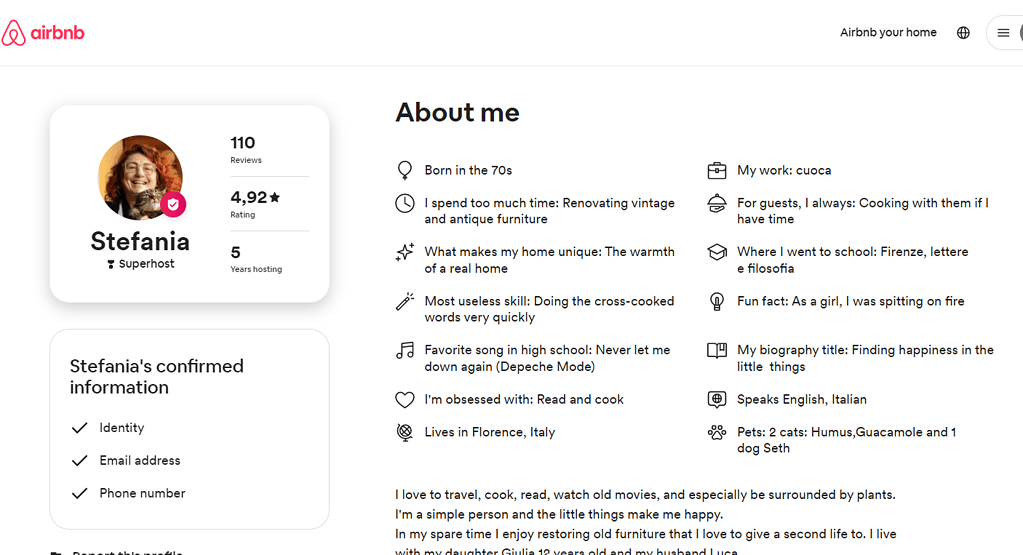 Host Passports: A feature designed to build trust and connection between hosts and guests in shared living spaces. Host Passports provide information about hosts, including their verified identity, interests, and past hosting experiences.


Enhances transparency between hosts and guests
Allows guests to make informed decisions based on host profiles
Foster a sense of community and shared interests among users
Capturing the Airbnb Experience through Photography and Music
Airbnb's recent campaign takes a creative and immersive approach to showcasing its unique accommodations. The company invited photographers to experience Airbnb Rooms firsthand, along with their family and friends. These photographers were asked to capture the essence of their stays through photos, which were then sent back to Airbnb.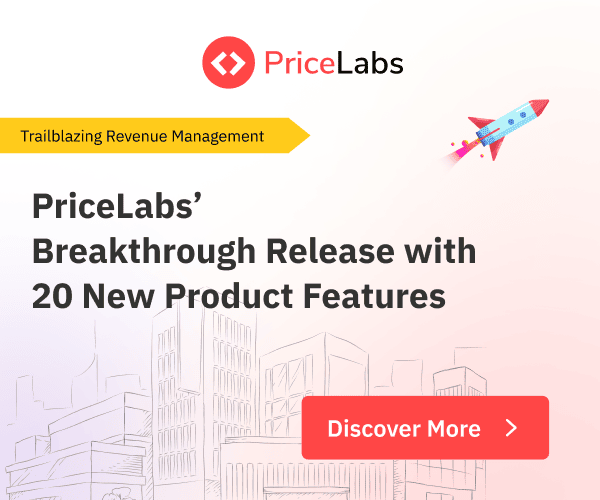 To bring these visual stories to life, Airbnb combined the submitted photos with interviews from the guests, creating a vivid narrative of their experiences. Iconic songs were added to the mix, resulting in a portrayal of the distinctive travel experiences offered by Airbnb.
In addition to visuals and songs, each commercial concludes with the featured host's Host Passport, aligning with Airbnb's efforts to introduce features that foster trust between hosts and guests. By presenting the Host Passport at the end of each commercial, Airbnb aims to communicate the value of its latest innovation, underscoring the credibility of the platform.
Stefania's Room | Florence
Staying in Florence with a real Florentine has its perks. Stefania hosted Isabel and Antonia in her Airbnb Room, but she offered much more – the secrets of pasta-making, insider tips, and lots of espresso.
What is the link to the Airbnb listing?
Here's the link to book Stefania's Room in Florence: https://www.airbnb.com/rooms/22500119
What is the song on the 2023 Airbnb commercial titled Stefania's Room in Florence?
The song used in this commercial is titled Tutto Nero (Paint It Black – Caterina Caselli).
"Tutto Nero (Paint It Black)" is an Italian cover version of the Rolling Stones' classic hit "Paint It Black." The cover is performed by Caterina Caselli, a renowned Italian singer and actress. Released in 1966, Caselli's rendition became a popular hit in Italy, showcasing her unique vocal style and adding an Italian flair to the original song.
The choice of "Tutto Nero" for the Stefania's Room | Florence commercial might have been influenced by several factors:
Local flavor: As the commercial features a room in Florence, Italy, using an Italian song adds authenticity and immerses the viewers in the local culture.
Nostalgia: The song's vintage charm and timeless appeal evoke a sense of nostalgia, which resonates with the warm and inviting atmosphere of staying in a home away from home.
Lyrical connection: Although the lyrics of "Tutto Nero" are a direct translation of "Paint It Black," the idea of painting something black can metaphorically represent transforming an unknown or unfamiliar place into a comfortable and welcoming space, aligning with Airbnb's mission to make travelers feel at home.
Takashi's Room | Kyoto
For Takashi, the best part of hosting is being able to share the city he was born in, and the Kyoto way of life that he loves so much. When Taemin and Eunju came to stay in his guest room, Takashi knew the best way to give them a taste of Kyoto was to give them an actual taste of Kyoto – homemade sushi style. 
What is the link to the Airbnb listing?
Here's the link to book Takashi's Room in Kyoto: https://www.airbnb.com/rooms/6311617
This cozy traditional house is located in the central area of Kyoto. The upstairs features two bedrooms separated by a traditional paper wall, offering an interesting glimpse into how locals live in the city. Takashi, the host, enjoys communicating with guests and is happy to guide them around the city when time permits.
What is the song on the 2023 Airbnb commercial titled Takashi's Room in Kyoto?
The track used in this commercial is "Rock Lobster", a song by American rock band The B-52's, released in 1978 as their debut single. Known for its distinctive guitar riffs and quirky lyrics, the song became an iconic hit of the new wave genre and helped establish The B-52's as a prominent act in the music scene.
The selection of "Rock Lobster" for the Takashi's Room | Kyoto commercial could have been guided by these considerations:
Energy: The song's upbeat tempo and lively instrumentation create a sense of excitement and fun, which can mirror the feeling of exploring new places and experiencing unique accommodations through Airbnb.
Distinctiveness: "Rock Lobster" is known for its unconventional sound and originality, which aligns with Airbnb's mission to offer one-of-a-kind travel experiences that stand out from traditional lodging options.
Cultural contrast: The use of an American new wave song in a commercial featuring a room in Kyoto, Japan, creates an interesting cultural juxtaposition, emphasizing the diverse range of experiences that Airbnb offers to travelers around the world.
Tessa's Room | Edinburgh
When Tessa, an artist, opens her door to guests, she's also inviting them into her studio. Amy and Katie discovered this when they stayed with Tessa for a few days. Exploring her home and finding all the little details hidden throughout inspired them to search for little bits of whimsy all over the city. 
What is the link to the Airbnb listing?
Here's the link to book Tessa's Room in Edinburgh: https://www.airbnb.com/rooms/4362294
This en-suite room is located in a 200-year-old flat in the World Heritage New Town. As the residence of an artist, the space showcases unique paintings on the walls, adding to its grand and quirky atmosphere.
What is the song on the 2023 Airbnb commercial titled Tessa's Room in Edinburgh?
"Dreams" is a song by Irish rock band The Cranberries, released in 1992 as their debut single. With its ethereal melody and enchanting vocals from lead singer Dolores O'Riordan, the song has become a timeless classic that evokes a sense of dreaminess and wonder.
The use of "Dreams" in the Tessa's Room | Edinburgh commercial makes sense because of the following factors:
Atmosphere: The song's dreamlike quality aligns with the guests' description of their experience in Tessa's Room, creating a fitting soundtrack for the enchanting atmosphere of the featured accommodation.
Emotional resonance: "Dreams" has a nostalgic and emotional appeal, which can evoke a sense of longing for memorable travel experiences and inspire viewers to pursue their own unforgettable journeys.
Universal appeal: As a well-known and beloved song, "Dreams" possesses a wide appeal that can resonate with audiences from various backgrounds and enhance the relatability of the commercial.
Conclusion:
Airbnb's latest 2023 commercial series utilizes captivating visuals, engaging stories, and iconic songs to showcase the unique and emotionally appealing aspects of their accommodations. By promoting Airbnb Rooms, the company is attempting to address the perception of becoming expensive and to expand inventory by activating occasional hosts. This approach aims to offer a diverse range of personalized and immersive experiences compared to traditional lodging options.
Featuring the Host Passport in each commercial serves to emphasize trust and credibility between hosts and guests, while the carefully selected soundtracks complement the distinctiveness of the featured accommodations. It remains to be seen how effectively this campaign effectively might change public perception and whether Airbnb can successfully balance the needs of occasional hosts with those of frequent travelers. It will be interesting to observe how these commercials impact their overall strategy and contribute to the ongoing conversation surrounding the future of travel and accommodations.