Hostaway recently secured $175 million in funding, marking the largest amount ever raised by a vacation rental tech company. This significant investment highlights the increasing confidence in Hostaway's potential to create a lasting impact on the short-term rental industry while intensifying its competition with Guesty, which raised $170 million just last year. In this article, we will examine the specifics of this investment, dive deeper into the company's competition with Guesty, and explore how the company plans to use this funding to improve its offerings and optimize operations. The funding round was spearheaded by private equity firm PSG Equity.
Hostaway is an all-in-one vacation rental software solution provider that caters to growing property managers. The company offers a range of tools to automate and streamline various business-host aspects, such as marketing, sales, communication, operations, reporting, and accounting. In addition, Hostaway claims to operate the largest marketplace for vacation rental software and tools, with over 100 solutions available. The company is privately owned and supported by a diverse network of venture capitalists and entrepreneurs.
A Creative Announcement
Hostaway chose a unique and humorous approach to announce the news of its $175 million funding. The company released a video featuring CEO Marcus Rader undertaking a challenging journey through a vast, barren landscape under the scorching sun. With two large black bags in tow, Rader persevered, showcasing his determination and commitment.
At the end of the video, Rader sits down and reveals the exciting news about the investment. He takes the opportunity to express his gratitude towards his team and emphasizes their invaluable contributions to Hostaway's success. In a lighthearted conclusion, Rader announces that he is now off to the bank, leaving viewers with a memorable and entertaining impression of the company's milestone achievement.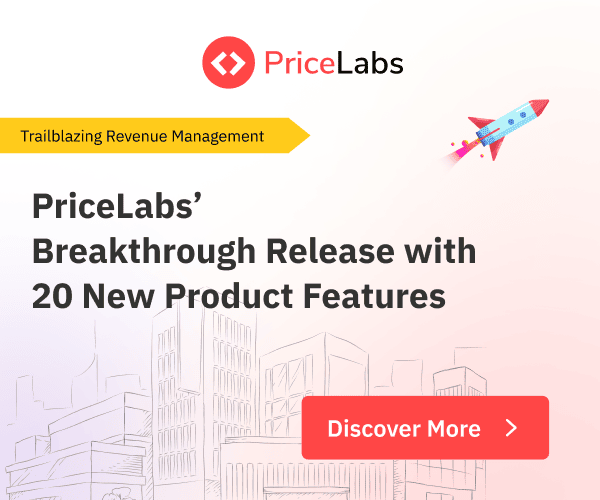 Hostaway's Plans for the $175 Million Investment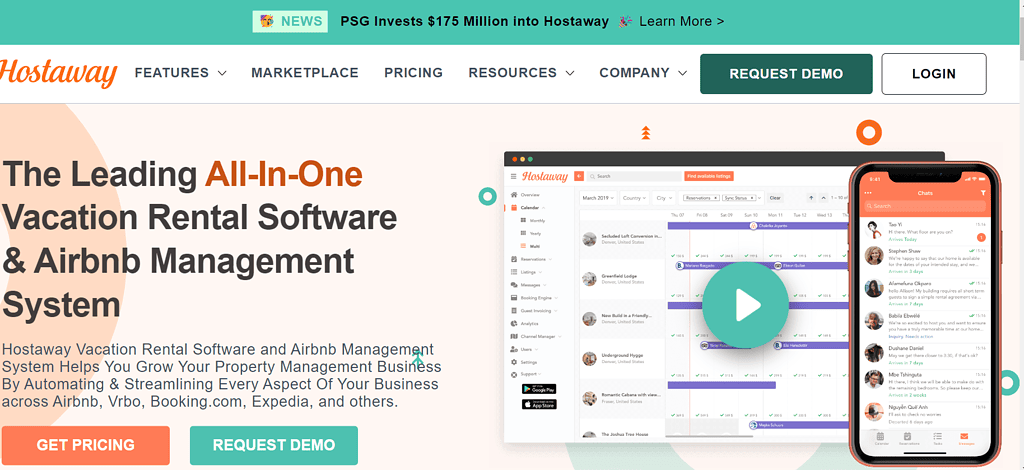 Hostaway has outlined its intentions to utilize the substantial investment to bolster its position as the preferred property management software in the short-term rental market. The company has shared several key areas where partners can expect improvements:
Enhanced Product Development: With increased resources, Hostaway plans to introduce innovative features and enhance the overall user experience, all at a faster pace.
Improved Support: The company aims to expand its partner team to ensure quicker response times and dedicated, personalized support for its clientele.
Security & Reliability: Hostaway is committed to further strengthening the security and reliability of its infrastructure, continually earning the trust of its customers.
Scalable Platform: Efforts will be directed towards building a robust foundation for the platform, making it easy to customize and prepared to support the growth of its customers.
Partners can anticipate ambitious improvements delivered at an accelerated pace, while still receiving the reliable support and service that Hostaway is known for. By expanding its capabilities and resources, the company strives to continue driving innovation, enhancing its product, and delivering value to the industry and its partners.
Hostaway Takes on Guesty? A Battle of Short-Term Rental Management Giants
The recent funding announcement by Hostaway has intensified the competition between the company and its main rival, Guesty. Both companies have secured significant investments, as Guesty closed its latest funding round on August 16, 2022, raising $170 million. Both also target short-term rental managers with portfolios ranging from 10 to 1,000 listings.
Guesty has been highly visible in its marketing efforts, hosting the annual GuestyVal conference and making several highly-publicized acquisitions, the most recent of which was its acquisition of StaySense, a tech startup that specializes in transforming destination websites into booking channels. They have also maintained a strong presence through various marketing appearances.
With the influx of funding, Hostaway is expected to significantly ramp up its marketing initiatives. The company has already taken steps in this direction, with CEO Marcus Rader participating as a speaker at Rental Scale-Up's online conference on May 31, 2023, titled "Growing Your Property Portfolio and Sustaining Owner Satisfaction in Short-Term Rentals." Additionally,
Hostaway's creative video commercial announcing its investment further does not seem coincidental either and may demonstrate the company's commitment to increasing its visibility in the market.
Employee Appreciation and Striving for Excellence
Hostaway's company values appear to center around two key principles: appreciating its staff and the relentless pursuit of doing things bigger and better than anyone else.
1. Employee Appreciation
Hostaway places great emphasis on valuing its team members. This is evident in various instances, in how Marcus Rader, the CEO, made a point to thank his staff in the investment announcement video, showcasing their importance to the company's success.
During his appearance at the Rental Scale-Up online conference on May 31, 2023, Marcus shared vital advice for short-term rental managers, emphasizing the need to protect staff from difficult owners, indicating how this approach allows employees to focus on providing excellent service to the remaining owners, fostering a positive work environment.
2. Pursuing Excellence
Hostaway's motto revolves around the notion of doing things bigger and better than anyone else. As Marcus stated in a LinkedIn post, "When we do something, we do it only if we can do it better or bigger than anyone else." This mindset drives the company to constantly innovate, improve, and outperform competitors in the short-term rental management software industry.
Hostaway is committed to offering a cutting-edge, category-leading product along with exceptional service and collaboration to its clients. The team's dedication to this mission ensures that customers can consistently expect high-quality solutions and support
By embracing these core values, Hostaway fosters a company culture that prioritizes employee well-being and strives for excellence, setting the stage for continued growth and success in the competitive market.
Conclusion
Hostaway's recent $175 million funding announcement marks a significant milestone for the company and intensifies its competition with rival Guesty. With both companies securing substantial investments, it will be interesting to observe how their strategies diverge or align as they continue to innovate in the short-term rental property management software space. As Hostaway focuses on employee appreciation, striving for excellence, and delivering the best product and service, customers can look forward to witnessing the evolution of these industry giants and the advanced solutions they bring to the ever-changing market landscape.