Key Insights for Vacation Rental Managers:
Airbnb.org adds two new board members: Catherine Powell, Global Head of Hosting at Airbnb, and Rich Serino.
Rich Serino has extensive experience in emergency management, including serving as the eighth Deputy Administrator of the Federal Emergency Management Agency (FEMA), an agency responsible for coordinating the federal government's response to natural and man-made disasters that overwhelm the resources of local and state authorities.
Catherine also serves as executive sponsor of Airbnb.org, ensuring collaboration and resources for emergency stays.
The addition of these board members aims to advance Airbnb.org's mission and scale its efforts to connect more people in need with emergency stays.
The organization has served nearly 300,000 people with over 1.5 million nights booked since its inception, including providing temporary stays to over 135,000 refugees fleeing Ukraine during the war.
Airbnb.org's Board of Directors now consists of seven leaders from diverse sectors, including technology, design, non-profit, academic, and global humanitarian fields.
About Airbnb.org:
Airbnb.org is an independent non-profit organization that connects people in times of crisis to free, temporary stays through the support of Airbnb hosts and non-profit organizations worldwide.
Uvika's View:
The addition of Catherine Powell and Rich Serino to Airbnb.org's board to further scale the organization's crisis support indicates that Airbnb.org is committed to making a positive difference
This move signals another step towards more responsible and meaningful engagement within the industry, promoting a sense of purpose beyond just business transactions.
However, while crisis support is essential, we must also consider how these initiatives align with Airbnb's broader business strategies and goals.
It's crucial to ensure that any positive impact on communities is not overshadowed by corporate interests.
Key Takeaways for Vacation Rental Managers:
Casai, a short-term rental operator in Latin America, has completed the sale of their operations and portfolio in Mexico and Brazil and ceased operations.
The company's units, guests, and teammates have been transitioned to other operators in the region, including Blueground, Charlie, Wynwood House, CAPITALIA, and Oasis Collections.
Casai was the poster-child of the rapid growth observed in urban markets, providing apartment accommodations with hotel-like services. However, despite its initial success, the company eventually had to resort to selling its operations.
Despite challenges, including the impact of the global pandemic, Casai reported high guest recurrence rates, showcasing the appeal of their service, which was also evident from the company's EOY21 fundraising deck.
Casai's CEO, Nico Barawid, candidly shared four key regrets that offer valuable insights for startup founders:

The importance of investing in better financial infrastructure and tooling from the outset.
The significance of investing in a strong HR function to foster a positive culture and support the team.
The need to be cautious with hiring and decisions, even with abundant funding.
The value of seeking support and collaboration instead of trying to handle everything alone.
About Casai: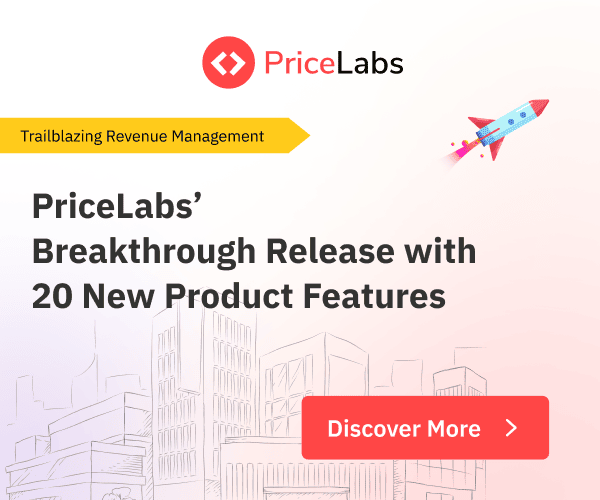 Casai, a short-term rental operator in Latin America, emerged as a significant disruptor in the region's hospitality industry.
Founded by Nico Barawid and his team, the company had ambitious plans to revolutionize the guest experience through a combination of cutting-edge technology and carefully curated accommodations.
Casai reached significant milestones with nearly US$30 million in annualized revenue, making them one of the largest short-term rental operators globally.
Uvika's View:
Casai's journey highlights the complexities and risks associated with the short-term rental model. Assessing the sustainability of this business model in the Latin American market will be important to understand the industry's future prospects.
Aparthotels have existed for quite some time, yet companies like Domio, Stay Alfred Lyric, and now Casai have folded, in part due to the pandemic.
Even Sonder, which survived the COVID-19 downturn and went public, has faced significant drops in stock prices and now grapples with the risk of delisting.
Nico Barawid's reflections on the four key regrets provide important lessons for startup founders. Applying these learnings to other businesses in the vacation rental sector and beyond can help mitigate risks and foster sustainable growth.
Key Takeaways for Vacation Rental Managers:
American Express Travel has launched Select Homes + Retreats, a vacation rental program complementing Fine Hotels + Resorts and Hotel Collection.
This means that guests can book short-term rentals with their American Express Platinum cards to access rewards like extra points, free breakfasts, room upgrades, complimentary Wi-Fi, and more.
The pilot phase serves select consumer and small business Platinum Card members, offering premium accommodations in popular U.S. destinations.
The company has partnered with vacation rental management companies like Vacasa, Cariola Vacation Homes, Bluewater, Moving Mountains, and others, whil further partnerships and expansion are anticipated.
About American Express Travel:
American Express Travel is the travel division of American Express, a well-known financial services company.
It provides travel-related services, including booking flights, hotels, car rentals, cruises, vacation packages, and other travel reservations.
The company offers various travel benefits and perks to its cardholders, such as earning extra points or rewards when using American Express cards for travel bookings.
Uvika's View:
This move by American Express Travel represents a growing trend of financial service companies venturing into the short-term rental industry to offer added value and benefits to their customers.
Concurrently, loyalty programs like Homes & Villas by Marriott are gaining significant momentum.
The involvement of other companies like JP Morgan Chase, Expedia Group, and Hopper in the travel segment indicates a significant shift in the industry landscape.
For vacation rental managers, this could mean increased opportunities and benefits, such as:

Increased Visibility: Partnering with reputable financial service companies can provide exposure to a broader customer base, reaching potential guests who prefer the convenience and added perks associated with using specific credit cards.
Higher Rental Rates: With premium accommodations and added amenities, vacation rental managers may have the flexibility to charge higher rental rates, attracting guests looking for a more luxurious experience.
Stronger Business Relationships: Collaborating with well-established companies like American Express can lead to long-term business partnerships, creating stable and reliable revenue streams.
Enhanced Guest Experience: Vacation rental managers may be able to offer their guests a more comprehensive and memorable experience through the additional benefits provided by the program, leading to positive reviews and repeat bookings.
Competitive Advantage: Being part of an exclusive vacation rental program can set managers apart from competitors, as guests perceive higher value and prestige associated with the offerings.
Potential for Expansion: As programs expand and form more partnerships, they could open up new destination markets and business opportunities for vacation rental managers.