Will the Biden administration's effort to fight junk fees extend to the short-term rental industry, where cleaning fees, pet fees, management fees, resort fees, or community fees have been creeping up? In the travel industry, these hidden or "junk" fees are causing frustration among consumers.
In Europe, all OTAs, including Airbnb, Expedia, and Booking.com, already display an all-in price, following consumer protection regulations. In the U.S., only Airbnb has made the move to show all-in prices upfront, leaving other OTAs and short-term rental operators possibly under pressure to follow suit as the government and consumers demand increased transparency.
The Biden Administration's Campaign Against Junk Fees
Summing Up the Administration's Efforts
Since the National Economic Council's (NEC) blog post in October 2022, the Biden administration's efforts have been relentless. The call for a Junk Fee Prevention Act in February 2023 and ongoing collaboration with the White House Competition Council illustrate a concerted effort to reduce or eliminate hidden fees.
Junk Fees Beyond Travel
Junk fees are extra charges that get added to the advertised price of a product or service, often surprising the consumer. Here's how they show up in everyday situations: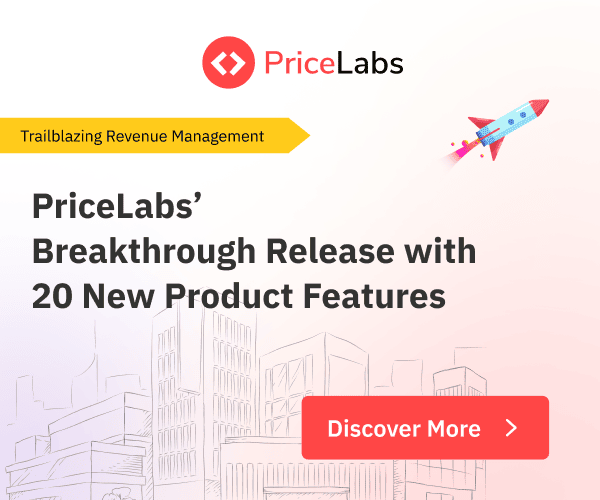 Buying Concert Tickets: You see a ticket price online, but when you check out, extra service fees are added, making it cost more.
Ordering Food Delivery: Different apps might charge extra for taxes, delivery, or other services, so the final price can vary unexpectedly.
Booking a Hotel Room: Hotels might add "resort fees" for amenities like pool towels or fitness center access, confusing the true cost.
Renting an Apartment: Apartments might charge extra for access to common areas or even for billing utilities, adding unexpected costs.
Bank Wire Transfers: Banks might charge a significant fee for sending or receiving money, even though the actual cost to the bank is minimal.
Impact of Junk Fees
For Consumers
Junk fees affect the average consumer by adding unexpected costs to everyday services and making price comparisons across providers challenging.
For the Economy
These fees can stifle competition by giving existing companies an edge through confusing fee structures, making it harder for new businesses to compete.
Price Dripping is more common than you think for Short-term Rentals
Price dripping is a tactic where various fees and charges are disclosed at different stages of the booking process, leading to a final price that may be significantly higher than the initial quote. Here's how it plays out in the context of short-term rentals:
Initial Display Price
When a potential guest first views a listing, they see an attractive nightly rate. This initial price might only include the basic charge for staying in the property and often excludes other necessary fees.
Additional Costs Revealed
As the guest proceeds to book the property, additional costs start to appear. For instance, on Airbnb, these might include:
Cleaning Fee: A charge for cleaning the property after the guest's stay.
Resort Fee: If the property is part of a resort, there might be additional fees for using the facilities.
Community Fee: This could be a charge related to the location or specific community rules.
Additional Guest Fee: If more than a certain number of guests are staying, there might be an extra charge.
Linens Fee: Some hosts might charge extra for providing linens and towels.
Management Fee: This could be a charge from a property management company involved in handling the booking.
Final Price at Checkout
By the time the guest reaches the checkout, these additional charges can add up significantly. What started as an appealing, budget-friendly option may turn out to be more expensive.
The Impact on Guests
Price dripping can lead to confusion and frustration. Guests may feel deceived, and it can undermine trust in the booking platform or the host.
The Impact on Hosts
For hosts, while this might seem like an effective way to attract guests with a low initial price, it can lead to negative reviews and decreased guest satisfaction.
The Legal Aspect
In the U.S., price dripping is legal, although it's subject to criticism and scrutiny from both consumers and regulatory bodies. Different countries may have different regulations, with the European Union requiring more upfront transparency.
Airbnb Junk Fees Addressed in the U.S.
Airbnb's decision to change its pricing display came as a result of three significant pressures:
Social Media Outcry: There was an intense backlash on social media platforms, especially TikTok and Twitter. Guests frequently shared their frustrations and screenshots showing substantial differences between the initial and final prices. Airbnb's "ridiculous cleaning fees" became a common refrain. This wave of discontent was putting a strain on Airbnb's reputation.
Potential Regulatory Scrutiny: Airbnb's Public Affairs team likely sensed that the issue of hidden fees was gaining attention in Washington, D.C. This heightened political focus might have prompted the company to take proactive measures to avoid potential regulatory intervention.
Existing EU Regulations: In Europe, Airbnb had been displaying the total price (including all fees) in search results since 2019, in compliance with EU consumer protection laws. This demonstrated that the company already had the capability to be more transparent with its pricing; it just needed to implement these changes in other markets.
Brian Chesky has acknowledged complaints about a lack of price transparency and announced two major changes:
Displaying the Total Price Upfront: Starting next month, users will see the total price (before taxes) in search results, map, price filter, and listing page.
Prioritizing Total Price in Search Ranking Algorithm: Quality homes with the best total prices will rank higher.
What's next?
The Biden administration's campaign against "junk fees" resonates across industries, with significant implications for the short-term rental market. Airbnb's decisive actions in the U.S., influenced by social media, potential regulatory focus, and existing EU practices, mark a critical step towards transparency. This movement reflects a broader shift toward consumer protection, setting a precedent that could redefine pricing strategies across the industry, emphasizing honesty and clarity.