Minut has introduced a new feature to their home monitoring solution: the ability to detect cigarette smoke in rental properties. This addition is designed to help enforce no-smoking policies.
Unlike standard smoke detectors, Minut's technology uses advanced algorithms to differentiate between cigarette smoke and other types of smoke, such as from cooking or fireplaces. This precise detection helps property managers maintain their property's condition and uphold policy compliance.
This update from Minut is part of the ongoing evolution in property management technology, aimed at providing hosts with more control over their rentals.
Minut also recently announced an integration with Avantio, a property management software (PMS), aiming to streamline operations and reduce damage costs in property rentals. This collaboration seeks to provide hosts with a more efficient way to manage their properties.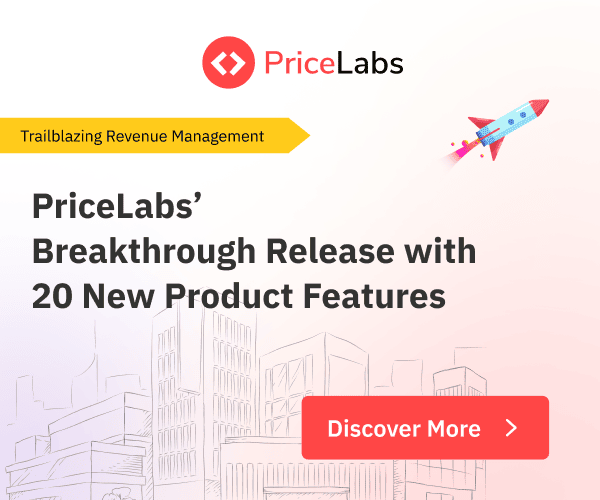 The integration allows for easier monitoring and control of rental properties by combining Minut's home monitoring solution with Avantio's management tools. The goal is to lower operational costs and reduce potential damage, thereby enhancing the profitability of short-term rentals.
AltoVita, a booking platform for accommodations, has integrated YAYS, a serviced apartment provider, into its network. YAYS offers two types of accommodations: YAYS Aparthotels, which provide a full-service experience with on-site assistance, and "by YAYS", which offer self-service check-in and off-site assistance.
This integration, facilitated by property management system Mews, aligns with industry trends towards personalized accommodations, local experiences, and real-time booking.
Rentals United, a leading channel management solution, has released a comprehensive guide on luxury channels for property managers. This guide is designed to provide insights into the high-end rental market.
It offers valuable information on various luxury rental platforms, assisting property managers in marketing their premium properties effectively. The guide is an important resource for those seeking to navigate and capitalize on the luxury short-term rental markt.
IKey Data has been chosen as the exclusive data partner for the Greek Short-Term Rental Association (STAMA).
STAMA members benefit from the partnership with Key Data through:
Access to Real-time Market Insights: Members can monitor performance trends in the short-term rental market.
Business Intelligence Tools: Tools offering over 30 KPIs are available at preferred rates.
Data Integration: Members can integrate their own booking data into the Key Data Dashboard for better performance understanding and comparison with the market.
Comprehensive Market Intelligence: Key Data provides a complete picture of the short-term rental market by aggregating and anonymizing various data sources.
Strategy Development Support: The provided insights and tools assist members in enhancing their market position.
Advanced Benchmarking: With the Pro Dashboard, members can leverage advanced business intelligence tools for more efficient strategy planning.