Big news for Airbnb hosts and property managers: from September 30, 2023, Airbnb will tighten its privacy controls, drastically altering the way you communicate with your guests. As part of Airbnb's ambition to centralize all host-guest communications within its proprietary messaging system, the platform will no longer share guests' email aliases, previously used to protect guests' privacy while allowing information exchange. After the announced date, all guest-host correspondence will be restricted to the Airbnb Messaging product and its inbox.
This significant development marks a turning point in how Airbnb aims to control and manage communications within its ecosystem. We're going to share other solutions offered by industry experts and peers. Remember, we're all trying to navigate this change together, so your insights are invaluable to us and the entire host community.
Airbnb's Announcement: An Expanded Privacy Step
In a recent announcement, Airbnb declared its decision to further bolster the privacy of guests' email addresses. It was shared that from September 30, 2023, the platform will no longer disclose email addresses (not even in an alias form) to hosts. Airbnb maintains that this move is intended to increase user privacy in line with new global data protection laws.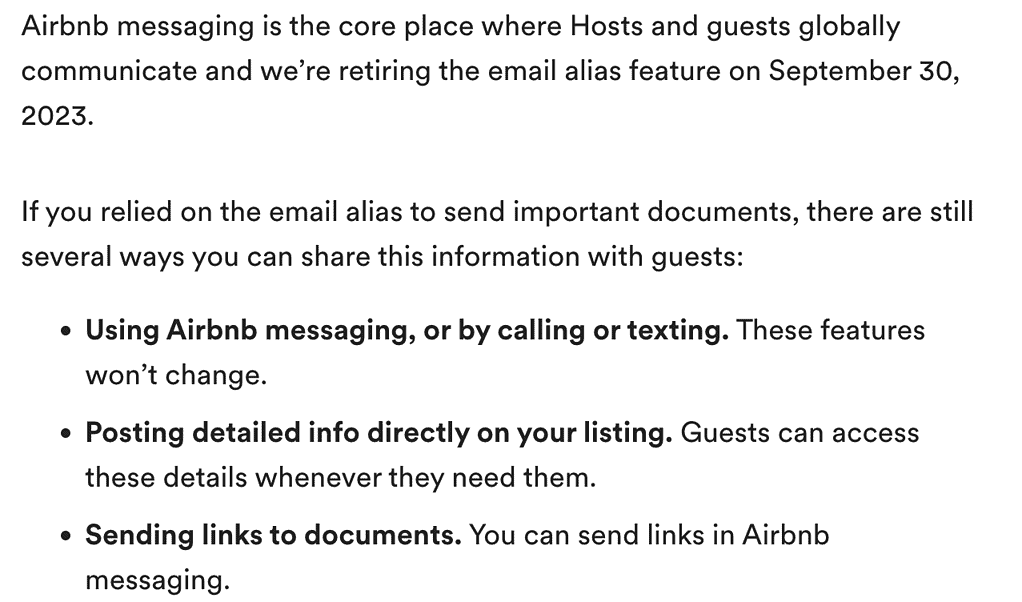 No more Airbnb email alias … since 2020, actually, except for users of Professional Hosting Tools
Actually, since August 2020, Airbnb had discontinued the "email alias" feature, which allowed hosts to send messages to guests using anonymized email addresses, such as [email protected], for most hosts.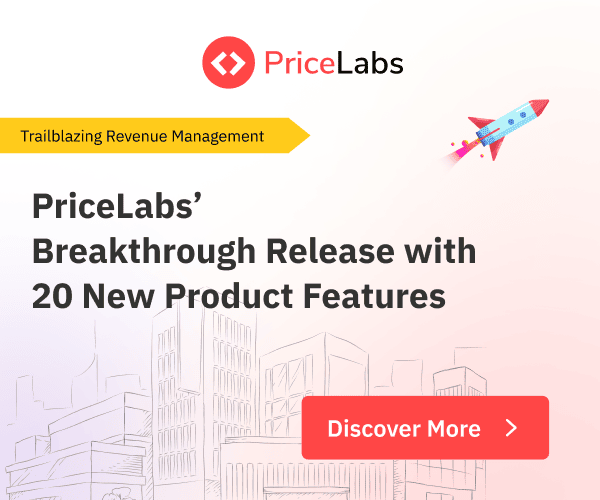 To continue using the alias emails, you needed to meet the qualifications for the Professional Hosting Tools and activate this feature.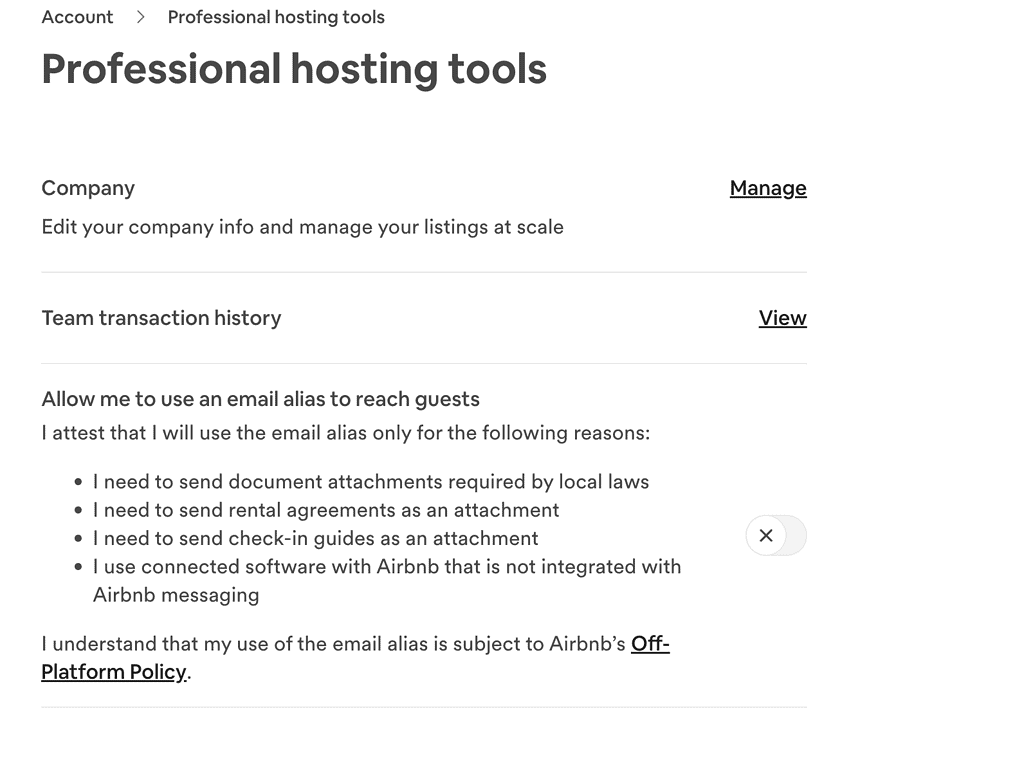 However, it appears that currently, even this alternative is no longer available, starting September 30, 2023,
Why Hosts and Property Managers liked sending emails, even to aliases
Airbnb's email aliases were once a valuable tool for professional hosts as they provided a platform for seamless, anonymized communication with guests. Despite the decision to retire the system, there are a number of reasons why professional hosts may still wish to use this feature. Let's explore these in detail:
Sending Document Attachments Required by Local Laws: Some localities might have regulations that mandate the sharing of specific documents with guests, and email aliases could have provided a convenient method for transmitting these.
Sending Rental Agreements as Attachments: Sharing rental agreements via email ensures that guests have easy access to important terms and conditions related to their stay.
Sending Check-in Guides as Attachments: Detailed check-in instructions, including maps, codes, or other important information, could have been conveniently shared via email attachments.
Use of Non-Integrated Connected Software: If a host is using property management software or other tools that aren't directly integrated with Airbnb messaging, the email alias system might have offered a solution for maintaining seamless communication.
While Airbnb's retirement of the email alias feature means hosts will have to find other means to fulfill these needs, the platform does suggest alternatives such as using Airbnb messaging, including detailed information in the listing, or sending links to documents. As technology and the platform's capabilities evolve, there may be new tools and features developed to better support the needs of professional hosts.
What Airbnb suggests doing
t seems Airbnb has suggested several alternatives to its current email alaissystem:
Using Airbnb messaging, calling, or texting: The standard communication methods on the platform will still be in place, which can be used to share important details with guests.
Posting detailed information on your listing: This could involve providing detailed instructions for check-in and check-out, explaining how to use certain features of the property, or even giving recommendations for local activities and eateries. This information would be available for guests to access at any time during their stay.
Sending links to documents via Airbnb messaging: If you have documents that are too large or detailed to post in your listing, you can upload these to an online platform (like Google Drive or Dropbox) and send the link to your guests via Airbnb messaging. This way, guests can access all the information they need in one place.
However, the frustration of the hosts seems to be due to the added complexity of these alternatives. They may not be as convenient or as user-friendly for some guests as direct email communication. Also, some hosts feel the in-app messaging service lacks sufficient formatting options to present information in a clear and organized manner.
Potential Solutions for Hosts and Property Managers
Given the imminent changes, hosts and property managers might want to consider several strategies to adapt. These include:
Direct Communication:

Airbnb Messaging: The most straightforward approach is to use Airbnb's own messaging system. It is an instantaneous, secure, and convenient way to connect with guests.
Calls or Text Messages: If Airbnb allows sharing of phone numbers after a booking is confirmed, hosts could communicate more detailed or complex information through calls or text messages.

Information Sharing:

Listing Details: Post detailed and important information directly onto your listing. Guests can then access these details at any time they need them.
Links to Documents: Rather than sending attachments via email, hosts can upload documents to a cloud service (like Google Drive, Dropbox, etc.) and share the links with guests through Airbnb messaging.

For Compliance with Local Laws:

Digital Signatures: If hosts need to share rental agreements or other legal documents, they could consider using services that provide digital signatures, such as DocuSign or Adobe Sign. Share these links through Airbnb messaging.

For Check-in Guides:

Online Guides: Consider using online check-in guide services that can be linked directly from the Airbnb listing or shared through Airbnb messaging.

Third-Party Software Integration:

Software Compatibility: If you're using software that isn't integrated with Airbnb messaging, reach out to the PMS or channel manager provider to explore possible solutions or alternatives.