The last two years have been good to the short-term industry and this good fortune has not receded yet, if Airbnb's Q2 2022 financial results are anything to go by. The company recorded its highest quarterly number ever in regards to total Nights and Experiences booked, and the rest of the data looked just as positive if not more. Airbnb and Booking.com's exceptional recent performance can be considered representative of the industry, at least in part, if not completely. Does that mean that vacation rental managers should let themselves be lulled into a sense of safety?
Not just yet.
It is looking more certain that the low season should start earlier than in 2020 and 2021, as seasonal patterns return to normal.
On top of that, talks of a recession, high inflation, and potential new COVID waves are weighing on future bookings. Big names in the vacation rental industry such as Airbnb, Booking.com, Vacasa, and Evolve have shared how confident they are about a fantastic summer 2022, only to stay very cautious about the fall and beyond.
Proceed with caution: Airbnb, Booking.com, and Vacasa wary in spite of strong Q2
Let's examine together what these companies said, notably when commenting on their Q2 earnings in August 2022. On the positive side:
Both Airbnb and Booking are on the trajectory of their best Q3 ever
Vacasa should also be recording a solid Q3
Airbnb, Booking, and Vacasa see strong demand for Q4.

Booking.com's gross bookings for the Q4 travel period are even over 15% higher than they were at this time in 2019
Airbnb has more nights on the books in Q4 than relative to the same period a year ago. They say that their demand for Q4 reservations is really strong,
Vacasa says that, for the second half of 2022, they continue to see strength. They haven't seen a slowdown.
Yet, when discussing how solid bookings were into the fall and early winter months of 2022, all companies sent covered warnings. They said that it was hard to predict, as consumers' behavior remains cautious. For instance, in Q4 2020 and 2021, new COVID variant waves created new travel restrictions that forced guests to cancel or postpone trips. So, while the likes of Airbnb and Booking have logged bookings into the future, some signs show that travelers are ready to retreat if necessary. For instance:
According to Booking, the average booking window is still shorter than in 2019. People tend to book closer to their actual arrival date than in 2019. The company says that the shorter booking window limits its visibility into Q4. They recognize that conditions could change rapidly.
Booking also shared that a high percentage of their Q4 bookings already logged were made are cancelable bookings.
Evolve also shared that the increase in short-term rental supply, combined with lower demand, should impact the industry into late summer and early: "As 2022 continues, supply growth is maintaining a consistent pace, but demand growth has started to decelerate quickly, with supply growth in May up 12% (compared to 10% in Jan 2022) and demand growth up 9% (compared to 32% in January 2022). This means the economic environment is beginning to impact summer travel demand, and there will be more vacation homes vying for fewer guest bookings overall. It's important to remember today's vacation rental market is quite different from what it was 12 months ago, or even 6 months ago, and it's different from what it's going to be a few months from today."
So, with consumers keen on booking later and making reservations that they will be able to cancel if needed, the rosy news about fall and early winter bookings sounds a bit less certain.
How to know what's coming for sure and how to prepare for it?
On August 25, 2022, at 11 am Eastern Standard Time (or 5 pm Central European Time), we are going to take into account these emerging concerns that will affect your revenues as a short-term rental manager in the United States or in Europe in the coming months:
1. Are seasonal patterns returning to normal and if so, how can you prepare for the low season that is to be expected?
2. Is a recession really coming, especially for our industry, and if so, how might you minimize its impact on your revenues?
We have recruited experts in revenue management and short-term rental market data analysis to not only answer both these questions but also share real-world, practical advice on how you can modify your revenue management strategy to soften the blow of low season and a recession.
This 1-hour-long online conference titled Softening Demand and Recession: Concrete Ways to Preserve Your Revenues is completely free to attend to those who register. If you are unavailable at the time of the event, registering will also get you access to a recording of the session.
What data indicates about demand in upcoming months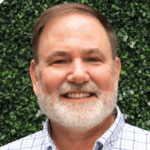 A great way to plan and prepare for the future is to factor in what data is hinting at when it comes the vacation rental markets in the United States and Europe. Key Data Dashboard's CEO Jason Sprenkle is perhaps one of the best-placed professionals in the industry to comment on exactly that. A vacation rental business intelligence tool, Key Data Dashboard is a leading market data platform in the industry.
With Jason's help during the conference, we will learn what demand data looks like for short-term rentals, and exactly how much might a recession affect an industry such as ours. By also sharing information about tools you can use to read and interpret data, Jason aims to empower short-term rental managers to assess which direction the demand for vacation rentals might take in the coming months, so they may take action accordingly.
Tactics to tweak your listings for increased bookings in case of a recession
As an investment cashflow research academic, Vyacheslav has unique insight into what defines a recession, which factors lead to it, and how it might manifest differently in the vacation rental industry.
Being a Revenue Growth Strategist at Your.Rentals allows Vyacheslav access to over 20,000 short-term rental listings, along with comprehensive insight into listing analytics, making him uniquely placed to share tactics that property managers can use to prepare for low season. Vyacheslav will share steps they can take to tweak their listings on OTAs (online travel agent sites such as Booking.com, Airbnb, and more) to generate more bookings and grow revenues.
Mistakes you may be making in your pricing strategy during low season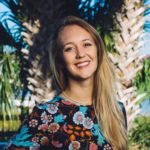 As a Solutions Consultant at leading dynamic pricing tool provider Pricelabs and being a short-term rental operator herself, Becca has had the unique opportunity to witness firsthand how pricing strategy affects revenues on the ground. Using this experience, Becca will share practical tips of changes you can make to your minimum stay settings, as well as your pricing strategy to beat low season and a possible recession.
Becca will also dive into mistakes property managers make when fearing a drop in demand, such as in times of a recession. By avoiding these mistakes, vacation rental managers can maintain or improve their revenues even when the market might seem unstable.
---
Attendees will be able to ask our experts questions of their own at the end of the conference, as time is set aside towards the end for a Q&A session. In addition to this, attendees will get access to exclusive discounts and promotional offers from participating brands for tools that can make a real difference to their revenue strategy.