Vacation rental software remains attractive to investors. Guesty announced on August 16, 2022, that it had closed its latest funding round of $170 million. We'll see that, in 2021 and 2022, the property management software company has been busy increasing its product offerings, acquiring smaller competitors, and growing its sales and R&D team. Despite a tense climate for fundraising, Guesty's successful Series E round shows that companies linked to the short-term rental industry remain attractive. 
Record business development between two funding round
In April 2021, Guesty raised $50 million in Series D funding. Since then, the company reports that it has tripled its valuation and doubled its revenues. The company says that it is on track to reach $100 million in revenues within the next year.
In 2021 and 2021, Guesty was busy launching new products and acquiring smaller competitors. For instance, it launched:
advanced accounting tools,
damage protection offerings,
and payment solutions tailored for property management of short-term rentals.
It acquired property management platform companies MyVR and YourPorter (now Guesty for Hosts). Guesty now counts 600 employees, among which 150 are in R&D.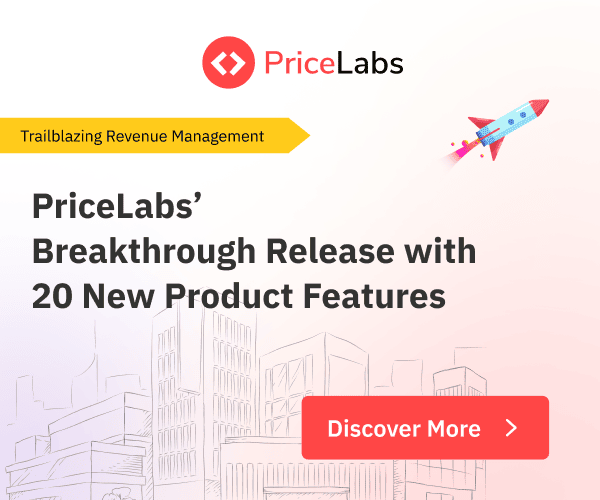 This $170 million Series E round was led by Apax Digital Funds, MSD Partners, and Sixth Street Growth. Existing investors Viola Growth and Flashpoint also participated in the round.
The company intends to use the money to:
scale their global operations,
acquire competing and complementary companies,
expand its financial and payment solution offerings,
expand into new business verticals,
and improve its overall product and automation workflows.
Guesty's Co-founder & CEO view on the new funding round
"Despite an exceptionally challenging fundraising climate, the funding Guesty has raised is a vote of confidence in the travel and short-term rental ecosystem, and an endorsement of our pioneering technology and position as the market leaders of the hospitality and property management software sector," said Guesty's Co-founder & CEO, Amiad Soto.
"As alternative accommodations surge in popularity, Guesty has come out a clear winner thanks to our commitment to prioritizing innovation and ability to help our customers become more successful. We thank our existing partners Apax – who are increasing their commitment to Guesty – and are excited to welcome aboard MSD Partners and Sixth Street, whose strong track records in our ecosystem make them ideal long-term partners. As we continue to expand globally and grow our market leadership, we look forward to providing hospitality managers with even more value in the coming months and years."
Challenging fundraising climate, but vacation rental companies remain attractive
As Guesty's Co-founder & CEO, Amiad Soto, remarked, it is much harder for tech companies to raise funds in mid-2022 than it was in 2021. The threats of a recession, the rise of inflation, and a depressed stock market have not helped.
Yet, companies in the vacation rental and short-term rental industry seem to remain attractive:
Meanwhile, the stocks of Vacasa and Airbnb have rebounded after the companies announced solid Q2 financial results and promised the best-ever quarter for Q3 2022.