The VITUR Summit is an annual international conference that brings together experts in the field of short-term rentals. The summit is one of the most important events in Europe for anyone who is interested in navigating the vacation rental industry profitably, and getting the pulse of what's next for the industry. Fittingly, the key claim of the summit for its 2022 edition scheduled for Oct 5-7, 2022, is 'NEXT'. We interviewed the summit's organizer Carlos Pérez-Lanzac de Lorca to understand what that really means for this year's conference.
The summit takes place in Malaga, Spain, and the reasons for that are easy to grasp. The European market for short-term rentals is a lucrative one, with 50% of the global short-term rental market supply. 351,000 of these vacation rental properties are in Spain, making it a force to reckon with. Andalusia alone has about 92,000 of these vacation rentals and, within it, the Costa del Sol region has 51,000 of the total regional supply. It is also important to consider the diversity of this market, encompassing luxury, ski, and urban segments, making it a mature market.
A program to reflect the sheer scale of the industry
The 2022 edition of VITUR is due to welcome 120 speakers, reflecting the sheer size and scale of the industry at large. With Europe absorbing 80% of global inbound tourism, it is more important than ever for vacation rental managers in the region to look to the future to find avenues that help them stay ahead of the curve and make the most of this demand. On both days, attendees can expect an agenda brimming with crucial insights, data, and networking opportunities.
Spain is one of the most relevant destinations across Europe, with about 83 million in numbers pre-pandemic and slated to attain these numbers by the end of the year, points out Carlos, explaining the need for VITUR Forum España, a daylong event scheduled for October 5 with a program crafted exclusively for the Spanish market.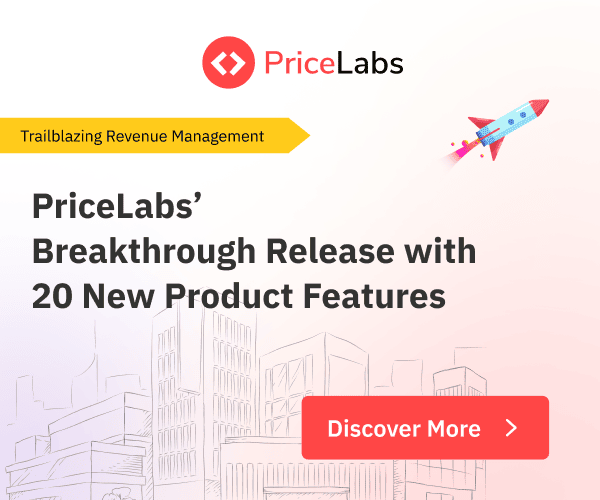 In keeping with its 2022 vision of what's 'NEXT', the VITUR program aims to give vacation rental managers a real-life look at all major aspects of running a vacation rental business. Here are a few highlights from what attendees can expect at the conference.
Live apartment exhibit with focus on guest experience and future of vacation rental technology
Quite like last year, VITUR Summit 2022 will also display a live apartment exhibit that attendees can visit. The on-site apartment comes equipped with the latest in short-term rental technology and amenities to help property managers connect with what their guests experience in real life and find ways to add value for their guests.
The apartment is twice the size of last year and incorporates the best in new technology for vacation rentals to both minimize stress for managers and elevate guest experiences.
Keynotes on growing inventory and attracting real estate investments
Inventory growth has been a key concern for our industry these past two years as demand exploded in new markets. The ongoing consolidation efforts in the industry by big players such as Vacasa and Sykes, and the heavy focus on acquiring new hosts by big booking platforms such as Airbnb are testament to this challenge.
At VITUR Summit 2022, attendees can expect to hear straight from some of the key industry figures in this respect, including VTrips CEO and Founder Steve Milo and Awaze Group CEO Henrik Kjellberg .
A key component of this will also be looking at what it takes to attract real estate investments from the points of view of both institutions and private owners.
Focus on data-driven decisions and sustainability
Never has it been more important for vacation rental business owners to make decisions driven by data to maximize their profitability. This is why VITUR Summit 2022 will also host a panel featuring Key Data Dashboard COO Scott McLeod and Beyond CPO Brian Brendell, moderated by industry veteran and Yes Consulting Founder Richard Vaughton.
Kave Home CCO Johan van Staalduinen will also be conducting a presentation on what's next in short-term rental decor in terms of sustainability and differentiation, contextualized further through the live apartment exhibit.
Keeping advocacy front and center
A very unique aspect of the VITUR summits is the prominent presence of local authorities, who work hand in hand with the organizers to bring the event to life. The conference also sees attendance from numerous local short-term rental associations across diverse markets.
Right from its origins as a small event for short-term rental operators, clarifies Carlos, VITUR has always underscored the importance of working closely with policymakers to build an understanding of how the industry operates. Working in tandem with policymakers is also critical as it allows them to proactively suggest solutions for potential challenges, e.g. noise complaints, and maintain harmonious relationships with other members of local communities.
Facilitating networking opportunities with industry decisionmakers
A networking highlight of the conference is a private VIP dinner with a group of industry leaders and a focus group of short-term rental operators to discuss the future of the industry with visibility on real-world challenges managers are facing, as well as the role a possible recession might play in how the industry progresses.
On both days, attendees also get to participate in a networking lunch where they can interact 1-on-1 with speakers and other stakeholders, as well as connect with other property managers to strengthen their professional support system.
Tickets for VITUR Summit 2022 are available on their website.