Keeping our monthly tradition alive of organizing free online conferences that address challenges associated with various aspects of managing short-term rentals, Rental Scale-Up is ready for the September edition.
On Thursday, September 29, 2022, at 1.30 pm BST (or 8.30 am EST), we will bring together key experts on the topic 'Airbnb, Booking.com, and Vrbo: Friends or Foes to Hosts?' to reveal challenges associated with both listing with these platforms and avoiding them to a degree or altogether.
Book direct vs. big booking platforms: is better than the other?
Hosts everywhere have experienced this conundrum, and may even battle with it on an ongoing basis. On one hand, big booking platforms have considerable reach that can help new and experienced hosts reach entirely new audiences. However, their vice grip on how hosts and managers can list and market their properties, customer support issues, and challenging policies tend to turn hosts sour.
Conversely, book direct seems like a viable alternative through which hosts and managers can build their brand independently and save on pesky fees they have to pay booking platforms, but the effort and hidden costs of this approach can leave even the most seasoned managers frustrated.
It is crucial to weigh the pros and cons of each approach, and that begins by understanding these benefits and disadvantages clearly. This is why for our online conference this month, we have invited a panel of experts with diverging opinions, so you can get an unbiased view of big booking channels and book direct, so you may choose what fits your individual business requirements better and make better business decisions. Meet our speakers:
Andy McNulty, CEO & Co-Founder, Touch Stay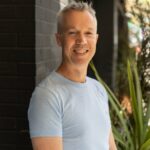 Andy has had a front-row seat to the evolution of the vacation rental industry in his 8 years as CEO at Touch Stay. Andy experienced the industry as a guest first and came into the industry with that hat on, not a host hat. So his mission is always to understand the perspective of guests and to prioritize exceptional guest experience.
At the conference, Andy will spotlight the ways in which big booking channels may limit hosts in elevating their guest experience, and how hosts and managers can circumvent these limitations.
Mark Simpson, Founder, Boostly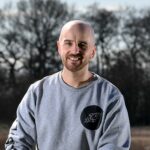 Mark was recently named one of the top 20 influential people in the vacation rental industry. He is the author of the worldwide Amazon bestselling Book Direct Playbook and co-author of Hospitable Hosts. The next book in the series (The Book Direct Blueprint) which features fellow panelists (Touchstay, Pricelabs and Uplisting) is to be published in December.
His mission is to help 1 million hosts cut down on their overreliance on the Online Travel Agents such as Airbnb, Booking.com, and Vrbo. Through Boostly he provides the tools, tactics, and training to hosts around the world. As a strong proponent of the Book Direct movement, he will be focusing on illustrating how hosts can benefit from adopting book direct strategies.
Vincent Breslin, Co-Founder, Uplisting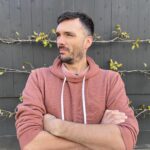 Uplisting is an Airbnb preferred software partner as well for Booking.com, Vrbo, Google Vacation Rentals and direct bookings. It is a self-serve property and channel manager for short-term rentals that allows hosts and managers to manage all their listings across a wide variety of channels from one place.
Direct bookings account for roughly 15% of bookings on Uplisting, and the company will process around $30m in direct bookings this year on behalf of its customers.
Uplisting will process around $30m in direct bookings this year on behalf of our members. Direct bookings account for roughly 15% of bookings on Uplisting -> A booking engine
Vincent also co-runs a large property in Ireland with over 60% direct bookings. At the conference, Vincent will dive into what successful hosts are doing to use big booking platforms to their advantage.
---
Don't forget to register here for free to attend the conference live. If you miss the live event, don't worry. Registrants will receive a link to the session recording on the following day.