Airbnb is looking to position itself as the ultimate destination for family travel but may face challenges in shedding its reputation as an expensive platform. In response, the company has launched a PR campaign centered around affordability and value, focusing on providing families with spacious accommodations and necessary amenities at reasonable prices. While competing with Vrbo in the family travel market, Airbnb also seeks to broaden its appeal beyond short-term rentals for couples. By catering to new use cases such as long-term rentals, remote work options, and family-friendly accommodations, Airbnb hopes to serve a diverse range of travelers.
Airbnb shares data on family trips
Airbnb has released some interesting data regarding family travel on its platform. According to the company, Airbnb is the ideal choice for families due to its spacious accommodations, pet-friendly options, and fully equipped kitchens. In this article, we will take a closer look at the data provided by Airbnb and explore how it supports its claim of being the top choice for families.
Airbnb provides more space for the money: 2 bedrooms and 2 bathrooms for the price of 1 hotel room at a major chain.
25% of Airbnb listings offer 3 or more bedrooms, and over 1,000,000 have cribs for small children.
Kitchens are available in almost 90% of Airbnb listings, allowing families to cook and eat meals in their rental.
More than 5,000,000 pets traveled on Airbnb listings in 2022, making it an excellent option for pet owners.
Families stay at Airbnb for varying lengths; over 50% stayed between 2 and 6 nights, while nearly half stayed for a week or longer.
Family travel on the platform increased by 60% in 2022 compared to pre-pandemic levels in 2019.
There have been over 15 million check-ins across nearly 90,000 destinations on the platform.
Airbnb aims for a family-friendly, budget image.
Airbnb is positioning itself as an affordable platform for family travel. The company says many families book Airbnb listings due to the value and space they receive compared to hotel rooms. Families can get more space for their money with Airbnb, which is evident in the fact that one-quarter of Airbnb listings have three or more bedrooms. Additionally, the company claims that families can find affordable destinations worldwide on Airbnb.
The travel platform needs to address complaints on social media that Airbnb has become expensive. The recent moves to drive more price transparency on fees and pressure hosts to lower their overall prices, as well as the renewed emphasis on the Private Rooms supply, are part of this campaign.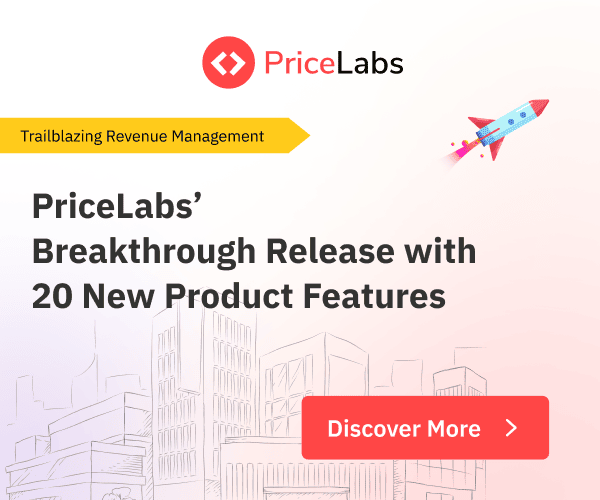 To counter this impression, the company emphasizes that families can get an Airbnb with two bedrooms and two bathrooms for approximately the price of one hotel room at a major chain. It also notes that fall and winter were the most affordable times for families to book an Airbnb listing last year, with October, November, and December averaging less than $50 per person per night globally. These data points are here to show that Airbnb is indeed an affordable option for family travel.
Furthermore, nearly 90% of Airbnb listings have kitchens, which can save families money on dining out. This highlights another way in which Airbnb provides value for money compared to hotels where eating out daily can be pretty costly. By offering kitchens in most of its listings, Airbnb wants to demonstrate its commitment to providing affordable options for families who want to enjoy home-cooked meals while traveling without breaking the bank.
Airbnb vs. Vrbo: Competing for the Family Travel Market.
Airbnb is positioning itself as an excellent place for families to book trips, and part of this strategy is to compete with Vrbo. Vrbo's positioning is centered on family travel, especially for large families, and they claim that more than 70% of their supply has 2 bedrooms or more. This suggests that Vrbo is well-suited for larger families who need more space, which is a key consideration for many families when choosing accommodations.
To compete with Vrbo, Airbnb wants to convey that it has the places families seek. They focus on the supply side in their messaging to highlight the variety of properties available on their platform. For example, 25% of Airbnb listings have three bedrooms or more, which can accommodate larger families or groups traveling together. Similarly, over 1 million listings have cribs for small children, indicating that Airbnb has options for families with young children.
Airbnb also emphasizes the amenities available in their listings to show that they match the needs of families. Nearly 90% of Airbnb listings have kitchens, which can be a valuable amenity for families who prefer to cook their meals or have dietary restrictions. Also, at affordable prices, Airbnb offers unique properties in beautiful locations, such as near beaches or national parks. By highlighting these features and benefits, Airbnb aims to position itself as a strong competitor to Vrbo in the family travel market.
Beyond Couples: Airbnb's Plans to Serve Diverse Travel Needs.
Airbnb's original use case was for couples traveling, but since the COVID-19 pandemic, the company has been looking to expand its image and cater to more use cases. This shift is part of Airbnb's 2023 strategic plan ("Expand beyond the core"), which aims to stretch its image beyond short-term rentals for couples. For instance, the platform wants to cater to long-term rentals, remote working, and family travel.
Airbnb wants to show that family travel has boomed in recent years, with over 15 million check-ins in nearly 90,000 destinations globally. By showcasing the value and benefits of booking an Airbnb for family travel and highlighting the types of listings available, Airbnb is positioning itself as a great option for families looking to vacation together. Families can find affordable destinations worldwide on Airbnb and have access to kitchens, pet-friendly options, cribs, and more.
Additionally, the text notes that hosts on Airbnb benefit from family travel by offering meaningful earning opportunities for those considering hosting on the platform. Hosts made over $14 billion from bookings with families last year alone. This demonstrates how Airbnb is expanding its offerings to serve a wider range of travelers beyond its original use case while providing earning opportunities for hosts. Overall, this shows how Airbnb adapts to changing travel trends and needs in response to the pandemic while offering unique experiences for travelers worldwide.
What's next?
In conclusion, Airbnb's efforts to portray itself as an affordable and family-friendly platform are critical in these price-sensitive times. Competing with entrenched players like Vrbo, who have a strong foothold in the family travel market, is difficult. However, by emphasizing its value proposition of spacious accommodations, affordable pricing, and amenities like kitchens, Airbnb is making a compelling case for families to choose their platform. As travelers prioritize budget-conscious vacation options, it will be interesting to see how Airbnb adapts and evolves its offerings to stay competitive in the crowded vacation rental market.