Vacation rental data is hot, not just for professionals from the short-term rental industry. Over the last two weeks, two leading vacation rental data providers, US-based AirDNA and European-based Transparent, have been acquired. AirDNA and Transparent gather data from short-term rental platforms such as Airbnb and Vrbo (as well as Booking and TripAdvisor for Transparent) and present them in smart dashboards and reports so that users can take decisions such as entering a new market, buying a property, and pricing their properties.
While AirDNA has built a self-serve reporting tool, which even individual Airbnb hosts can afford (eg. $79 for a market report) as well as some enterprise solutions, Transparent has focused on serving large customers, from big vacation rental managers to OTAs.
Why are vacation rental data companies hot?
In order to make the right investment and pricing decisions, managers need data. And not just vacation rental managers, as the market for such data is growing. For instance:
Large vacation rental managers, niche listing sites and even OTAs want to keep an eye on their competition: How many listings do their competitors have in specific markets? How fast are they growing? In which markets are they active and should also be entered? What is their average pricing and cancelation policies?
Hotel groups need access to such data, as they're also investing in these markets (e.g. Marriott's Homes & Villas, Accor's Onefinestay) and some of their properties straddle the hotel / short-term rental divide (Think aparthotel formats).
Hybrid companies such as Sonder run appartment builsings and also own hotel licenses.
Hotel groups also want short-term rental pricing data as apartments and hotel rooms are competing with other in cities, especially at peak demand times.
Real esate investors, from individuals looking for a vacation rental home to large property investors, also want to have clear data to assess the returns of vacation rentals as an asset class.
Transparent has been acquired by OTA Insight, a company that already provides hotel data. Thus, it means that OTA Insight can now offer a large palette of accommodation data. The alliance means that Transparent also finds sales channels already active within key hotel groups, which can become it new customers.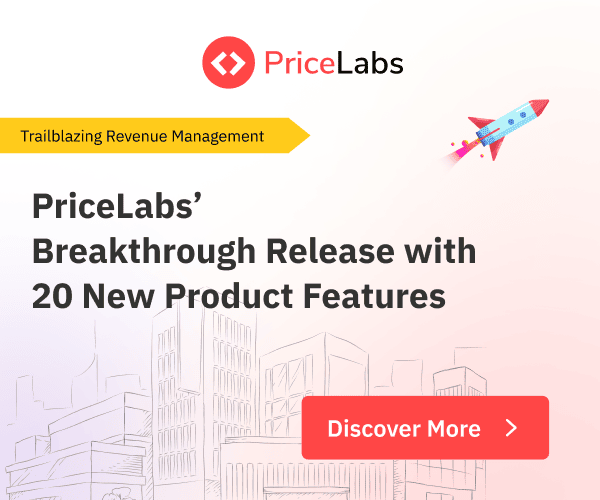 AirDNA has strong links with the real estate industry. For instance, the goal of its Rentalizer was to help vacation rental investors assess the earnings potential of a vacation rental home before they purchased it. In this sense, AirDNA competes here with Mashvisor and Zillow. Pairing up with Alpine means that AirDNA can get stronger in the hospitality and real estate industry.
AirDNA x Alpine
AirDNA has reached a strategic investment partnership with Alpine Investors, a private equity firm specializing in software and services investments. Terms of the private transaction were not disclosed, but the shared goal of the partnership is simple. With Alpine's support, AirDNA will be able to enhance its data solutions, developing even more sophisticated tools for multiple industries, such as hospitality and real estate, while continuing to bolster its self-serve MarketMinder intelligence platform and enterprise data packages.
"Since its humble beginnings as four people in a garage, AirDNA has stayed true to its mission of opening opportunities through short-term rental data," AirDNA CEO Scott Shatford said of the partnership. "We are proud to provide insights to hosts and also be powerful enough for enterprise organizations. Alpine immediately recognized the power of our platform. Alpine's expertise in building software and data businesses, paired with their values-driven model, makes them the perfect partner. We are so excited for our next chapter of growth."
Transparent x OTA Insight
Transparent has been acquired by OTA Insight, the global leader in cloud-based hospitality business intelligence, serving over 55,000 hotels and other hospitality partners.
Transparent aggregates data from more than 35 million listings and aggregates millions of reservations to deliver unique insights into ever-growing vacation rental markets. Covering 4 OTAs and providing solutions for property managers, destinations, hotels, and industry partners, its team has thrived in the industry for a simple reason: They have focused on delivering the best services to our clients to inform their decisions with best-quality short-term rental data.