"The money hasn't come through yet, and the promises seem empty," lamented one frustrated host at the heart of a growing storm engulfing Booking.com. "Is this how they treat their partners?"
Booking.com has a hard time delivering payouts to vacation rental hosts
Booking.com is experiencing turbulent times, and Booking's homemade payment platform seems to be at the center of the storm. As we reported two weeks ago, a glaring issue regarding delayed payments to some hosts is causing widespread discontent, particularly among European hosts, the heart of Booking.com's vacation rental supply. This problem underscores a long-standing challenge that sets Booking.com apart from other platforms like Airbnb and Vrbo, where payments have been less troublesome.
As the complaints grow louder, the situation is evolving into a crisis that could have significant repercussions for Booking.com. From broken promises to fears of financial instability, the hosts' concerns are reaching a fever pitch. Granted, it is hard to know how many hosts are experiencing these issues, yet Booking's partner forum is full of complaints. A closer look reveals a complex story of technical difficulties, communication failures, and growing distrust that might leave lasting scars on Booking.com's reputation and relationships.
The Problem in Detail
Finance System Breakdown
In recent weeks, the finance system at Booking.com encountered technical difficulties leading to a delay in payments to some hosts. A message displayed on hosts' dashboards in late June 2023 promised that "Payout for reservation check-outs between 28 June – 19 July will be processed by 24th July 2023 in one consolidated payment. Regular payout schedule is expected to resume by 27th July 2023."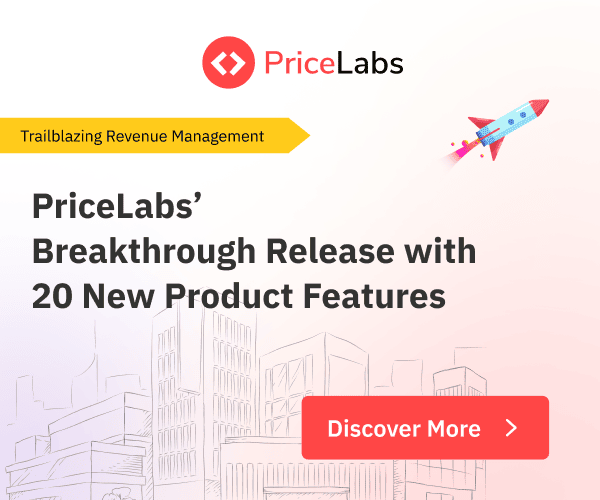 Booking.com's Promise vs. Reality
Despite the clear communication of the above promise, the reality has been far from it. As one host stated, "But 24th was yesterday, and no payout proceeded by them. So the money has not been transferred."
Booking.com's New Communication on August 1
After a silence of over a month since the initial communication, Booking.com sent a new message to the hosts on August 1, acknowledging the delays. The revised schedule stated that "the majority of our partners' regular payouts have already resumed, and we expect to process the remainder by 4 August 2023."
The difference in the payment deadlines, from the initially promised 24th July to the newly communicated 4th August, a delay of more than a week, has added to the discontent among hosts. This, coupled with the extended silence between communications, has resulted in a feeling of mistrust and frustration, particularly among European hosts who form the core of Booking.com's vacation rental supply.
Hosts' Reactions
Hosts' reactions have ranged from frustration to outright anger, confusion, disappointment, and a general feeling of betrayal. Again, it is hard to quantify how many hosts are experiencing the issue. The delays in payments have not only affected the financial stability of many hosts but may also have eroded trust in Booking.com as a reliable partner. Here's a closer look at the sentiments being expressed:
Frustration and Anger
One disgruntled host exclaimed, "Actually, no, still have to pay EXPENSES WITHOUT GETTING PAID!!!!" The sentiment of anger is widespread, with another host saying, "I have been patient enough; this is a breach of contract! When will Booking.com take responsibility?"
Desperation
Some hosts are feeling a sense of desperation as their financial commitments pile up. One host confided, "Booking.com is currently owing us about 35000 EUR. We don't know what to do, if we should stop and cancel all the reservations or wait."
Confusion and Lack of Communication
Many hosts feel left in the dark, not knowing when or if their payments will come through. A host expressed this frustration by stating, "We've been given different information every time we call. No one seems to know what's going on. It's so confusing and stressful."
Disappointment and Betrayal
A long-standing relationship with Booking.com has led some hosts to feel deeply disappointed and betrayed. One such host lamented, "I've been with Booking.com for years. I never thought they would treat us like this. I feel abandoned."
Fear of Long-Term Impact
The delay in payments is not just an immediate concern; it's also sparking fears about long-term impacts on businesses. One concerned host shared, "What if this happens again? Can I rely on Booking.com in the future? I'm seriously considering moving to another platform."
Calls for Collective Action
Some hosts are even considering banding together to address the issue. A proactive host declared, "If we don't stand up together and demand what's rightfully ours, who knows what will happen next? It's time to act."
Possible Consequences
Immediate Consequences
These frustrations have immediate consequences. Some hosts are considering canceling reservations, while others are weighing legal actions. A frustrated host shared, "I am not willing to host anyone else as long as I don't get paid! The best the customer service could say is to try to persuade guests to book through another platform."
Long-Term Impact
Beyond the immediate reactions, there may be long-lasting sentiments that can affect Booking.com's reputation and business, at least with the hosts hit by this fintech glitch. Though it is unclear how many people will act on these feelings, the discontent is pervasive and could lead to a migration of hosts to other platforms.
Speculations and Concerns Regarding Booking.com's Financial Stability
Hosts' Fears and Speculations
The delay in payments, coupled with the lack of clear communication from Booking.com, has led to widespread speculation and concern among hosts. Many have started to question the financial stability of the company, with some even fearing that Booking.com might be going bankrupt. One host expressed, "Is Booking.com having financial problems? Why else would they delay our payments?" Another worriedly questioned, "Are they going bankrupt? What's happening?"
Reality Check: Booking.com's Financial Health
Despite these fears and speculations, it is essential to understand that Booking.com is part of Booking Holdings, a robust and profitable company with diverse revenue streams. The issue with delayed payments is likely not a reflection of a cash crunch but more probably related to technical difficulties with the payment platform that Booking.com has built.
Booking.com's Silence: A Recurring Pattern
The company's lack of transparency and communication regarding the situation adds to the anxiety among hosts. Booking.com's muted response is not new; the company has been known to remain silent about issues in the past, creating an environment of uncertainty. This pattern of silence has not only contributed to speculations about the company's financial health but also exacerbated concerns among hosts.
Technology, not Finance, Likely the Root Cause
While fears of bankruptcy or financial trouble are circulating among some of these hosts, there is no concrete evidence to support these claims. Instead, the delay in payments seems to be a result of issues within Booking.com's payment platform. The company's inability to communicate effectively about these issues has led to unnecessary panic and mistrust. Booking.com must now face the challenge of not only resolving the technical problem but also rebuilding the lost confidence among its key stakeholders, the hosts, who are integral to its business model.
Comparison with Airbnb and Vrbo
This situation brings to light a recurring issue for Booking.com. When compared to other platforms like Airbnb and Vrbo, Booking.com has consistently struggled with payments. These platforms have generally provided a smoother experience for hosts, amplifying Booking.com's present shortcomings.
Conclusion
As of now, the situation remains unresolved for some hosts, with only sporadic reports of payments being received. This incident emphasizes the importance of trust and reliability in the vacation rental industry. It's a stark reminder that a company's reputation can be quickly tarnished by such mishaps. Booking.com will need to take substantial steps to regain the trust of its hosts, particularly in Europe, where the problem has been most acute.
The way this situation unfolds could very well shape the future of Booking.com's relationship with these hosts, an essential part of its business model. Only time will tell if the platform can recover from this significant setback.