Booking's mission to make it easier for everyone to experience the world just got bolder. This online travel agency wants everyone to be able to travel at ease. In a bid to create an inclusive hospitality experience for the LGBTQ+ community, Booking.com launched the Travel Proud Program.
What challenges do LGBTQ+ travelers face?
For LGBTQ+ people, traveling can be daunting, as members of the community are often at risk of discrimination and judgment. More than 70 countries worldwide deem homosexuality an illegal activity, and many liberal societies don't fare well when it comes to LGBTQ+ discrimination in some industries.
In the US, 53% percent of trans people surveyed expressed that they faced discrimination in hotels and restaurants. In the same vein, about 32% of LGBTQ travelers say they feel they are treated differently due to their sexuality when on holiday, as a World Tourism Organization report has shown. One-third of LGBTQ+ travelers fear judgment from hotel staff. 
Traveling can certainly be complicated for LGBTQ+ persons. Gender segregation in hostels and spas is particularly challenging for transgender people. In contrast, all members of the community may feel inhibited from being their authentic selves or even be forced to adjust their behavior while traveling.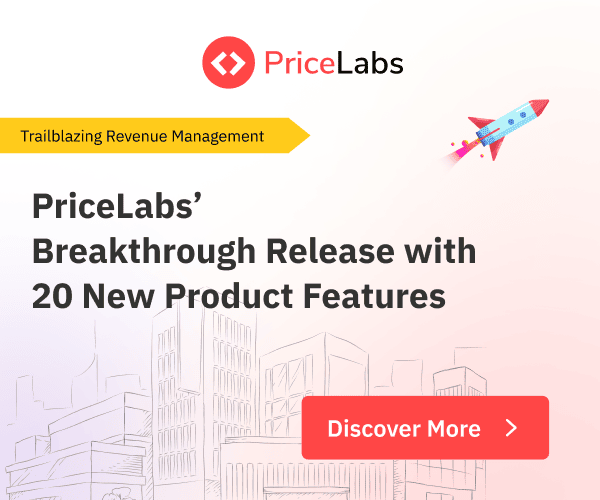 Booking.com's Travel Proud Program aims to avert such challenges and improve LGBTQ+ hospitality standards.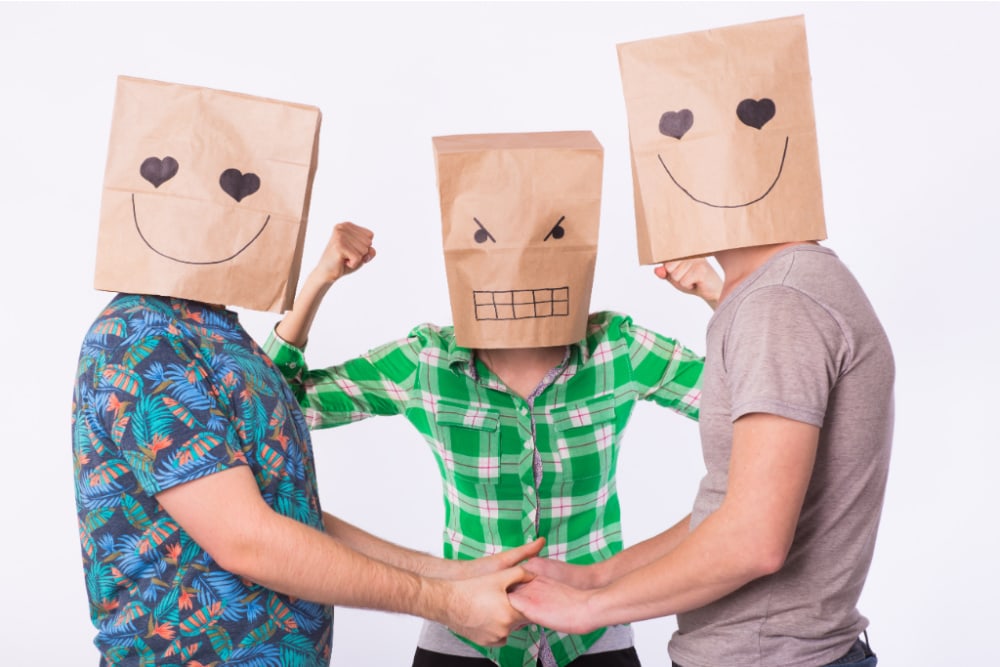 Improved visibility for Proud certified listings
Travel Proud is Booking's attempt to remove barriers faced by LGBTQ+ travelers. The travel platform is set to display inclusive properties on a separate page on the platform in cities around the world.
Partners on the website can show their property is inclusive by becoming Proud Certified. The program is currently in the pilot stage, but Booking hopes to make it a standard feature on its platform.
How to get Travel Proud certified?
Getting your property a Travel Proud Badge is a three-step process:
Firstly, partners need to have at least one staff member complete the Proud Hospitality Training, who will then be the property's Proud Certified Representative.
Secondly, once certified, team members must commit to practicing what they've learned and need to identify ways how, together with their coworkers, they can deliver inclusive experiences to LGBTQ+ guests.
Finally, Proud Certified Representatives must make the Travel Proud Customer Toolkit available to all customer-facing colleagues. The toolkit is supposed to serve as a resource to support other staff members in answering questions from LGBTQ+ guests.
What exactly is Proud Hospitality Training?
Booking has partnered up with New York-based hospitality training specialists HospitableMe to offer Proud Hospitality Training. The New York-based consultancy specializes in training and strategy development for inclusive hospitality in the travel industry.
Proud Hospitality Training, which is at the core of the Travel Proud initiative – is a 75-minute long online course delivered in English and hosted live by two experts from HospitableMe. It focuses on educating staff about the barriers that LGBTQ+ guests face and offers practical information on hosting travelers from this community.
The goal of the training is to make hospitality workers aware of the issues that LGBTQ+ travelers encounter which can help properties become more inclusive.
According to Billy Kolber, founder of HospitableMe and trainer in the Proud Hospitality course, LGBTQ+ travelers look for clear signals that a property is a safe space and seek to see themselves in the marketing efforts of the property where they'd stay. "It can be hard for us to connect if we don't see ourselves in your visuals," Kolber wrote recently.
The Proud Hospitality Training is currently in a pilot stage and offered for free to properties from participating cities. Courses are given for free through Booking.com.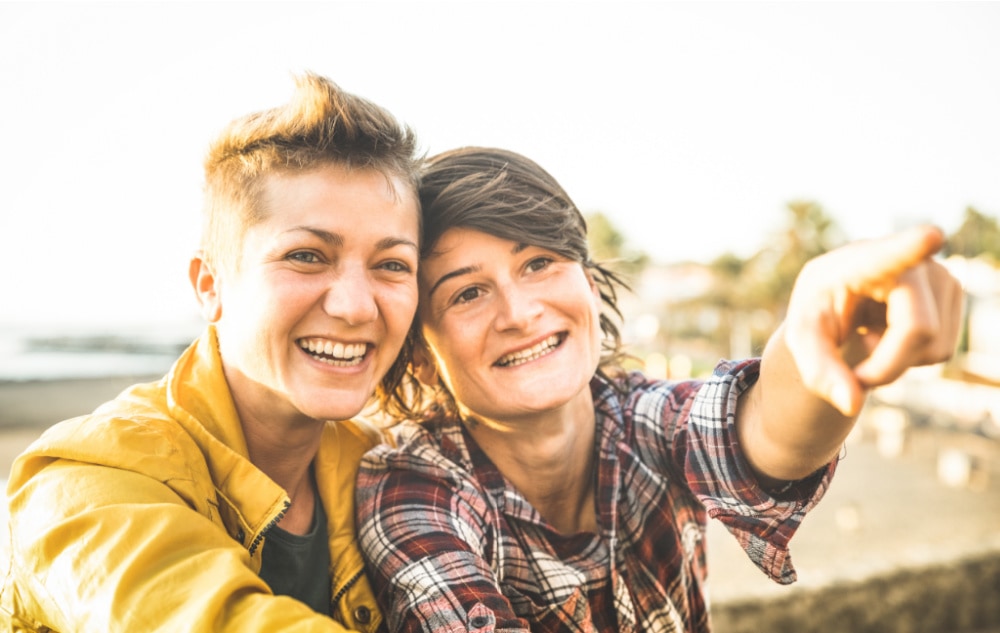 How can partners benefit from being Travel Proud certified?
Properties that will get the Travel Proud badge will be listed on a devoted page for each city. Partners can definitely benefit from getting more exposure for their listings with the LGBTQ+ demographic, and, depending on the interest to get certified, they could profit from having less competition in this niche.
Which territories are included?
Currently, Booking.com has rolled out the Travel Proud initiative in Berlin, Amsterdam, and Manchester in a pilot stage. Based on the feedback gotten so far, the OTA is optimistic about expanding the program. A Booking spokesperson said they've received a "lot of valuable and positive feedback from select partners who have participated thus far". Booking intends to extend the program to additional properties in the Netherlands, Germany, and the UK.
Niche competition: Misterbnb & Fabstayz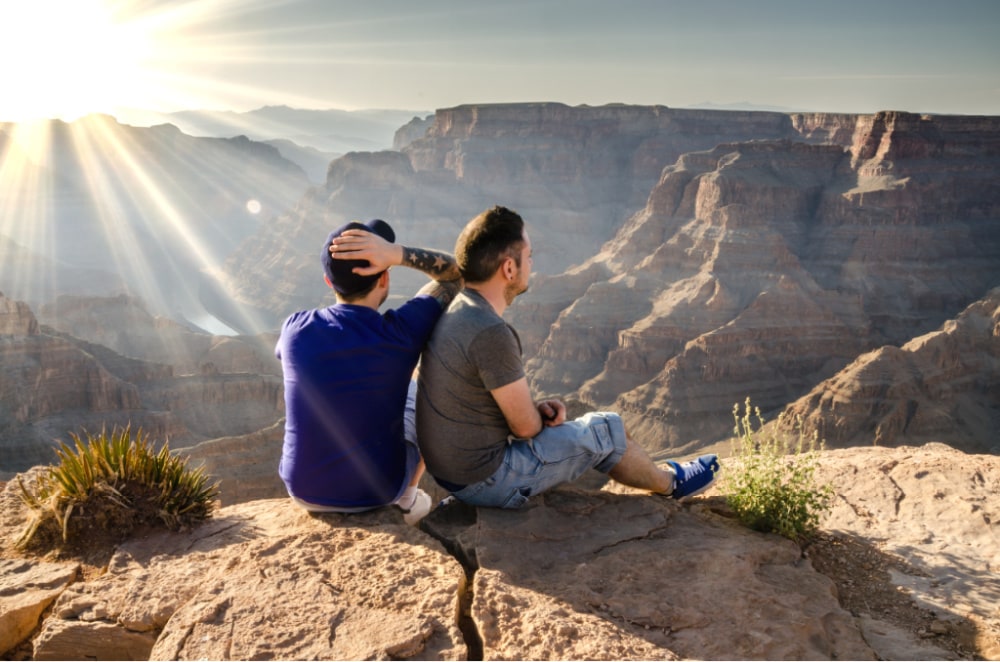 Booking's advance into a new customer segment means facing new competition from established niche players like Misterb&b and Fabstayz.
Paris-based travel booking website Misterb&b is the world's largest booking platform dedicated to the LGBTQ+ community and its allies. Currently, the short-term rental platform lists more than 1 million properties. Its value proposition is centered on offering a database of LGBTQ+ friendly short-term rentals of various types of properties (homes, rooms, apartments, and LGBT+ friendly hotels/motels).
US-based Fabstayz's proposition is more differentiated, with listed properties being hosted either by FabHosts, who are themselves members of the LGBTQ+ community, or by FabAllies – inclusive hosts supportive of the community. Fabstayz insists that all hosts on the platform are FabQualified, meaning that, to list their property, they must have a minimum of 7 months of experience hosting through a major short-term rental platform and excellent reviews, and they must be committed to financially supporting the FabStayz platform.
But does Booking's initiative stack up to the offer of these established niche players?
Over the past few years, travel brands have been moving towards being more inclusive. Targeted marketing and addressing the LGBTQ+ community are the primary channels that companies use to woo this traveler segment. According to Jon Bailey, founder of LGBTQ+ family travel blog 2 Dads With Baggage, some companies have moved to incorporate LGBTQ+ messages in their mainstream communications to help "normalize" the idea of LGBTQ+ families.
Booking's Travel Proud program can certainly be seen in this perspective, however, the success of brand activism of this type (at least in terms of attracting more travelers) can be challenged by other brand's grassroots initiatives embedded early in niche market segments. Take for example Misterb&b's Mister For Good Program.
Mister for Good was initiated at around the same time when Misterb&b was founded, with the aim to "give back to the global gay community". As part of the effort, Misterb&b helped fund community projects and non-governmental organizations that address some of the most pressing issues for gay people across the globe. Early on, Misterb&b supported initiatives like Le Refuge which is a French non-profit that helps young LGBTQ adults in crisis find short term housing, and Immigration Equality, a leading LGBTQ immigrant rights organization in the United States.
Given the level of involvement and any first-mover advantage niche operators may have, it's hard to evaluate whether Booking.com will be able to establish itself as a preferred travel operator for the LGBTQ+ community. However, the Travel Proud program will surely draw attention as the scope and reach of Booking operations can serve as a platform that can set the standard for inclusive hospitality in the travel industry.