(This article is part of our series: Vacation rental safety & is Airbnb safe?)
Trust, security, and safety are important issues for property managers and vacation rental owners. In most cases, they are afraid of property damages and of hosting misbehaving guests, as studies have shown.
Short-term rental platforms address these issues in their sign-up pages and offer features to reassure hosts.
Short-term renting: Is it a risky business?
Renting out a property on the short-term rental market is a great way to bring in extra income. Rental platforms like Vrbo, Airbnb, and Booking make short-term renting simple and enable property owners to generate additional revenues by matching travelers and hosts.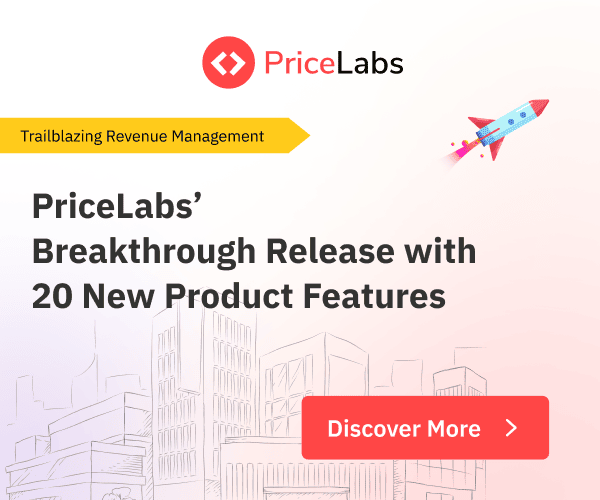 Short-term letting can be more profitable than letting out long-term; however, it does come with certain drawbacks. What are the risks of short-term letting and what do platforms do to dispel them?
Risks of short-term property renting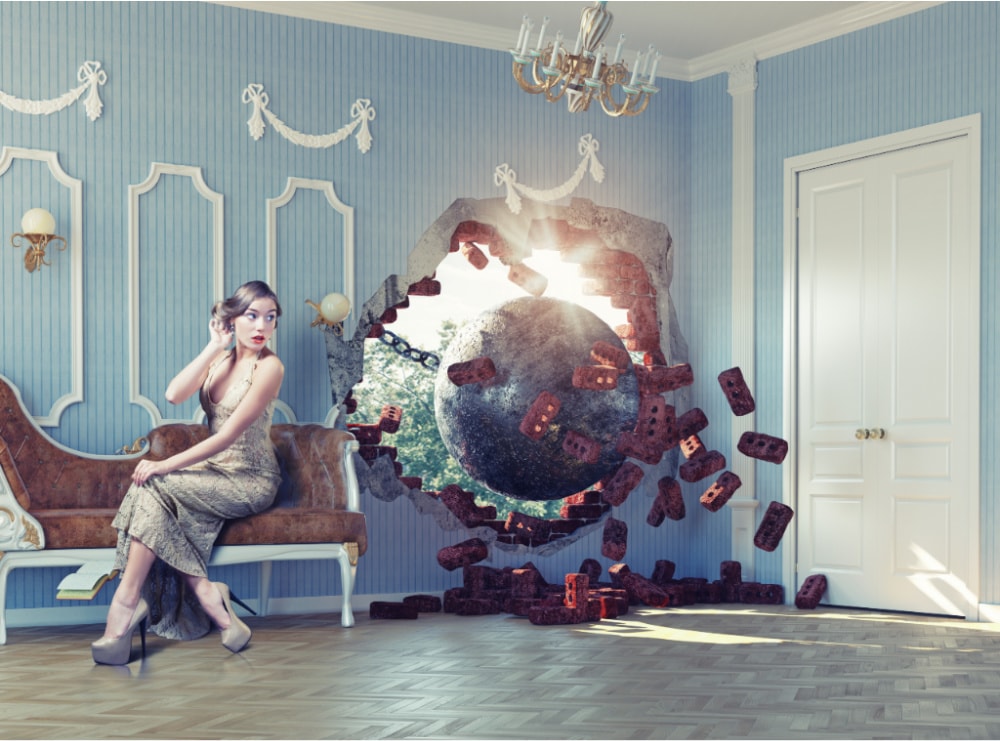 In most cases, hosts will deal with travelers that take good care of their property. Generally, bookings should run smoothly, though the practice has shown that guests could misbehave. Misbehaving travelers could damage your property and belongings and get you in trouble with your neighbors – sometimes even with the authorities.
Guests could organize a house party that results in damage
Guests organizing parties in rented properties is not something unheard of. In 2017, a London listing that was supposedly rented out by a family of four turned into a massive party attended by 500 people, which ended in property damages of almost $600.000.
Parties in short-term rentals: How did platforms respond?
During COVID-19 lockdowns, many flocked to rented properties to organize parties as clubs worldwide closed for business. Airbnb banned parties on rented properties and limited the number of maximum occupants during a stay.
Renters could steal from you.
Sometimes hosts are surprised to find items missing from their properties. On one occasion, guests stole a TV and other household items during a three day Airbnb stay in Georgia, US. The renter's profile was new on the platform and didn't have any reviews. Luckily, the whole ordeal was captured by a security camera.
Lodgers can cause accidental damage to your property
Guests could inadvertently cause damage to your property. It could be something minor like accidentally breaking your crockery or wall decoration. Still, it could also be severe, such as starting a fire, resulting from improper use of household equipment or inappropriate behavior during the stay.
Travelers can sustain injuries or damage their personal property during their stay in a rental
If an incident occurs during a stay, and it leads to injury of the guest or damage to their personal property – travelers can ask hosts for compensation. This could expose hosts to serious financial risk.
Vrbo, Airbnb, and Booking: How do their safety, trust, and security features measure up?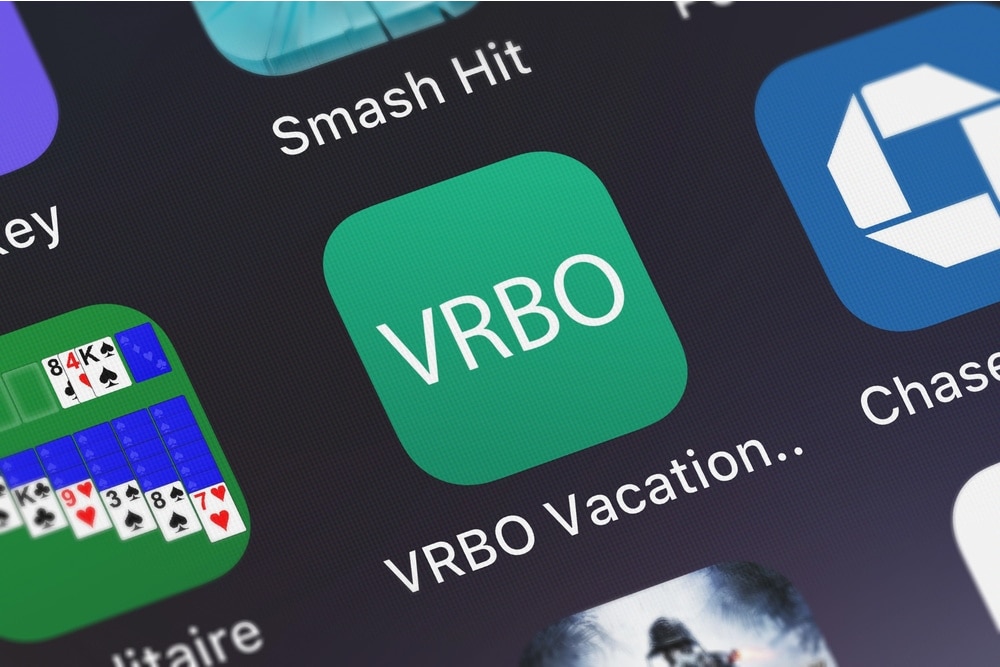 Vrbo
Trust
Vrbo's platform features aim to foster trust between guests and hosts by allowing partners to set House rules, give Traveler Reviews, and Report Misconduct.
The platform allows property managers and owners to state what is and isn't allowed in their properties. Vrbo has 6 predefined house rules (Maximum occupancy; Minimum age requirement for primary renter; Party rules; Pets allowed; Suitable for children; and Smoking rules) to which hosts can add up to 3 custom house rules.
Once a stay is over, hosts have a 14-day period to rate guests. They can evaluate travelers based on adherence to house rules, communication, and cleanliness. Traveler Reviews can be used by other partners to assess future guests and decide if they want to host them.
To ensure unbiased and truthful reviews, Vrbo prevents hosts and guests from seeing each other's reviews until both submit a review. Once a review is submitted, edits are not allowed. Property managers and owners can reply to guest reviews.
In cases where guests have acted inappropriately, hosts have the option to report misconduct to Vrbo. Once a complaint has been filed, Vrbo will investigate to determine if their policies have been breached.
Security
Vrbo offers a secure online payment environment with mechanisms that detect and prevent fraud. The payments system is designed to protect the financial interest of Vrbo's partners.
Liability insurance is automatically applied to all bookings made through Vrbo. It aims to protect hosts from claims made by guests and provide up to $1 million in liability security.
Property Damage Protection
Property damage protection, unlike liability insurance which is free, can be applied to all bookings made through Vrbo for a fee. Property protection plans on Vrbo start at $59 for coverage of $1.500, with maximum coverage of $5.000 for more expensive plans. Property damage protection is aimed at protecting partners from accidental damage to their property (damaged interior, walls, and furniture, damaged doors, windows, lost or stolen keys, etc).
While other short-term rental platforms have strict rules about communicating outside the platform, Vrbo allows property managers and owners to post their contact numbers on their listings. This is certainly convenient; however, communicating outside the platform may put guests and hosts at risk. Vrbo advises guests and partners always to use its secure messaging platform, as its features prevent both parties from identity theft and phishing.
Safety:
Vrbo aims to detect and prevent fraudulent activity through user account verification and giving hosts the ability to confirm travelers' identity.
As an additional safety feature, Vrbo introduced the Verified Traveler Badge, which is attached next to the names of travelers who've opted to go through additional identity verification via a third-party vendor.
Vrbo does not explicitly forbid the use of monitoring equipment on listed properties, but it does require partners to disclose if surveillance devices are installed.
Vrbo advises partners to equip their properties with safety features such as smoke and carbon monoxide detectors and fire extinguishers, among other types of emergency equipment – which may help prevent serious damage to the property in case of an incident and shorten responding time.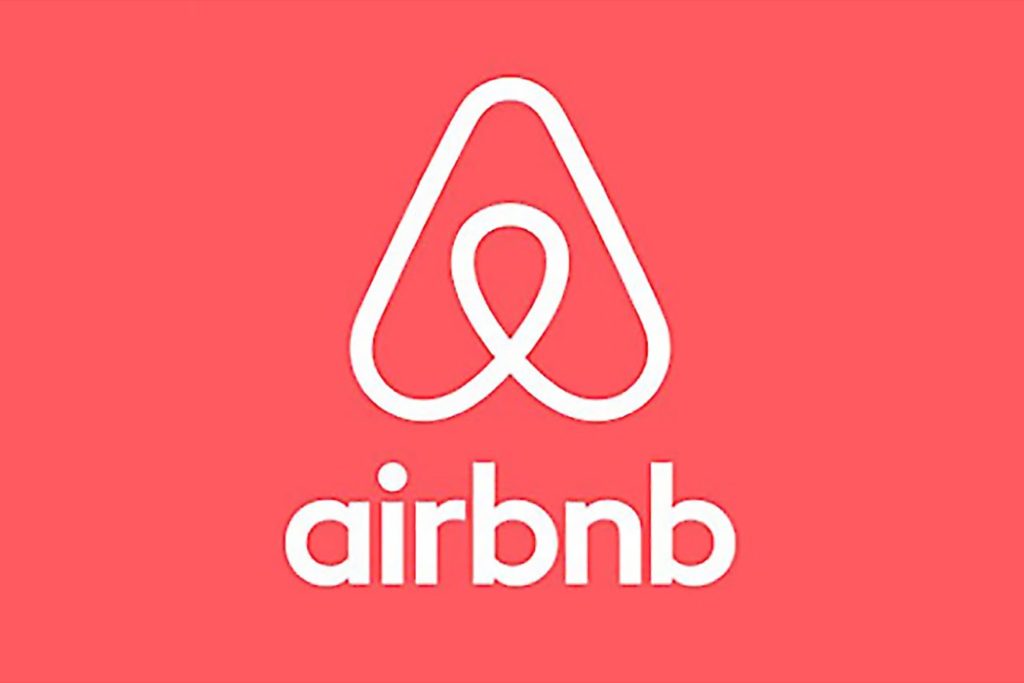 Airbnb
A survey measuring the trust in Airbnb among property managers and owners showed a significant drop in confidence towards the platform amid the peak of the global pandemic.
Trust
Airbnb strives to foster trust on the platform with tools that enable hosts to make informed decisions about their potential guests.
The platform also sets out guidance to ensure a smooth hosting experience, which can also promote trust. Hosts are advised to set clear expectations about the unique features of their property. Describing aspects of accessibility, location and other features can help both guests and hosts.
Guests on Airbnb must provide their full name, date of birth, phone number, email address, and payment information before booking. As an additional trust feature, hosts can also require guests to provide a government ID before booking. When hosts require this type of additional assurance the ID verification is done by Airbnb.
Trusted Reviews and Secure Messaging
Reviews and profile descriptions can inform hosts about guests before accepting their reservation request. Airbnb's reviews policy allows hosts and guests to post reviews only after the stay is completed.
Hosts can learn about potential guests in advance, by reading their profile and past reviews, and by asking questions through a secure messaging tool. The messaging tool can also be used to arrange check-in.
Security
Airbnb's features are aimed at ensuring hosts that their property and financial interest will be protected in case of an incident.
Risk scoring is an Airbnb feature that scores each reservation for risk before it's confirmed. The platform uses machine learning and predictive analysis to assess, investigate, and flag potential suspicious activity before it happens.
Airbnb conducts watchlist checks of guests (and hosts) across different regulatory, sanctions, and terrorist watchlists. In some territories, such as the US, Airbnb will also conduct a background check. Hosts can also flag guest profiles for suspicious activities.
Security deposits on Airbnb are designed to incentivize guests to take good care of the property and prevent any damages from happening. Airbnb automatically holds security deposits for each booking based on a home's features and the timing of a reservation. However, property managers and owners can also set a Host-required security deposit which can range between $100 and $5,000. Hosts can request for some or all of the security deposit if an incident occurs.
Host Protection Insurance
Airbnb offers primary liability insurance for all bookings made on the platform. The liability insurance is designed to protect hosts against claims from guests in cases of property damages or bodily injuries while staying at their property
(One Million Dollars) Host Guarantee
Hosts on Airbnb benefit from a property damage protection scheme. The Host Guarantee enables hosts to get compensation in case guests damage their property and they don't reimburse them.
Surveillance and Security
Security cameras are often used to improve security on properties. Airbnb's policy allows hosts to install security cameras on their properties, but they must disclose that in their House Rules. Security cameras must not record private spaces (such as bedrooms and bathrooms).
Airbnb's 24/7 global support team is a support mechanism for hosts available in 11 languages. The support team can guide hosts through the process of filing claims for the $1 million Host Guarantee and for insurance programs.
Safety
Airbnb promotes safety by conducting safety workshops for hosts led by local experts and by providing useful guidance on its website. The platform recommends that hosts set up house rules and manuals.
Any potential guest must review and agree to the House Rules set up by hosts before requesting a reservation. They are also sent to the guest once a booking is confirmed. Unlike Vrbo, Airbnb hosts are free to add as many rules as they wish.
In addition to house rules, hosts can also include a House Manual for their listing that explains the property's features. For instance, house manuals can inform guests on how to use appliances, fireplaces, or water boilers properly, how to turn on the hot water heater, or where they can find an extra blanket.
Smoke and carbon monoxide detectors
Airbnb offers all hosts a free smoke and carbon monoxide alarm if their listed property doesn't already have one.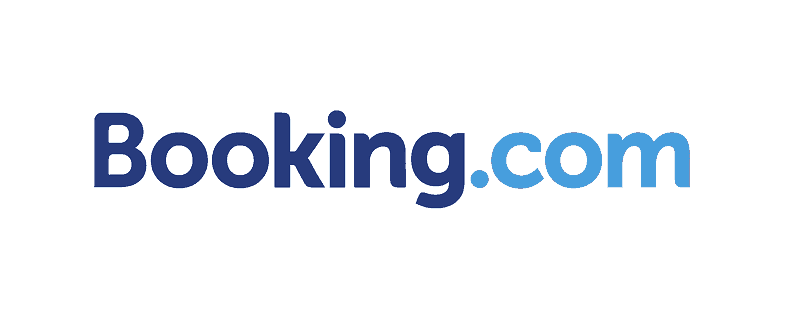 Booking.com
Trust
The guest requirements functionality is currently available for some partners, depending on the type of property they rent out (Booking intends to make this available for all partners on the platform). This feature allows partners to receive genuine bookings and is designed to ensure that guests provide a verified phone number, valid email address and credit card info, and have a good track record for their previous stays.
Booking provides two ways for guest verification. In the first case, information can be verified by Booking when guests register and create user profiles. Alternatively, guests can be verified by partners that require ID before arrival. In this scenario, partners can use Booking's auto message functionality to ask for a government-issued ID which can be triggered automatically when a booking is made. Partners can void the booking if guests fail to provide valid ID.
Booking advises partners to communicate with guests through its messaging system prior to their stay. This is an opportunity for partners to get extra information about guests.
Security
Booking provides guidance for partners on minimizing the risk of damages and what preventive measures can be set in place.
Booking allows partners to set up a damage deposit requirement. This is a set amount that a guest must pay before or on arrival. If there is no damage to the property after the stay, the damage deposit is refunded to guests. However, Booking does not collect damage deposit payments from guests and partners need to arrange this directly with guests.
Getting partners' properties ready for renting out
Booking advises partners to put valuable items in a safe place when renting out a private home.
Booking also instructs partners to insure their property with the correct type of insurance policy. Usually, regular homeowner insurance doesn't cover short-term rentals.
Partners on Booking are advised to install security equipment to prevent or minimize the risk of misbehavior and property damage. Some of Booking's suggestions include installing Smart locks, Security alarms, Security cameras, and Motion and sound detectors. Booking requires partners to be transparent about any surveillance equipment that might be located on rental properties and to include such details in their listing.
Safety
The house rules feature is currently available only for some types of properties (Booking intends to make this available for property types on the platform). When partners set up house rules, they can also choose whether to explicitly display them to travelers. Booking has a functionality that allows partners to present their house rules to guests and ask them to read and accept the terms at the same time, before finalizing the booking. House rules can include whether the property can be used to accommodate children, pets, or smokers, as well as whether parties or events are allowed.