Why is it that, as vacation rental managers and owners, we sometimes feel intimated when we hear words like "yield management", "dynamic pricing" or "vacation rental software"? This interview with James C. Sells of VR Biz Consulting will help you feel much better about this.
He's an industry expert (he helped launch and grow Escapia, a vacation rental management software solution now owned by HomeAway) who knows how to explain complicated things with words that make sense to a business person. You will see how he insists that everything should be about building a successful rental business. It's not about lowering your prices to capture bookings, but about understanding your customer to decide when to lower and when to raise your rates.
Even though dynamic pricing sounds fancy, James shows that little hinges can swing big doors: Just using an Excel spreadsheet may be enough, having one person in your team in charge of reading the weekly newsletter of your software supplier may help you discover and activate a great revenue-generating feature, or it can be simply about writing back to past guests.
James, you are currently running a consultancy called VR Biz Consulting and you have a very strong background in vacation rental software. Can you tell me more about you and about what makes you so passionate about vacation rentals?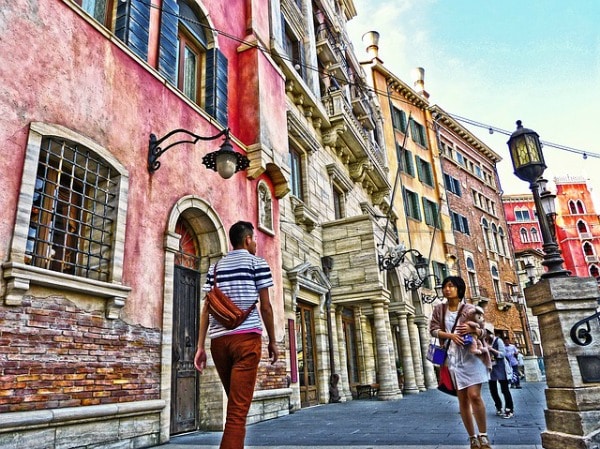 I love to travel and explore new places. Some of my best memories are family vacations that we took in out of the way places. On top of that I've been to a fairly wide variety of places in my life. Places like Mexico, Australia, New Zealand, Romania, and East Africa. What I love is that each place has its own unique character and experiences to find. I'm not big on the touristy stuff, I'd rather go off the beaten path and really experience a place.
What I love about vacation rentals is that they help you have that kind of vacation. They're not a cookie cutter experience, they help you create the kind of stay that you want to have. It's those unique experiences that stick in your mind and you share stories about. So really, vacation rental managers and owners aren't just renting someone a place to stay, they are helping them make memories and create experiences. Even if it's just for a weekend. I want to help them be more successful at that. Everybody wins when guests have great experiences.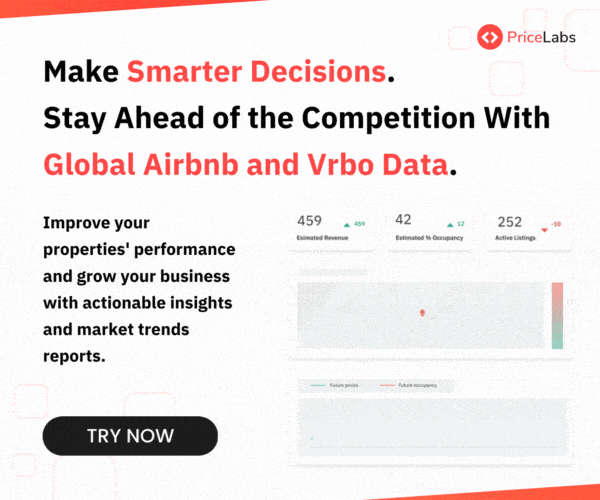 VR Biz Consulting's mission is to help vacation rental managers save more time and generate more income, notably by using their existing software better. Can you give examples of how companies underutilize their systems? In what areas could they simply improve their results?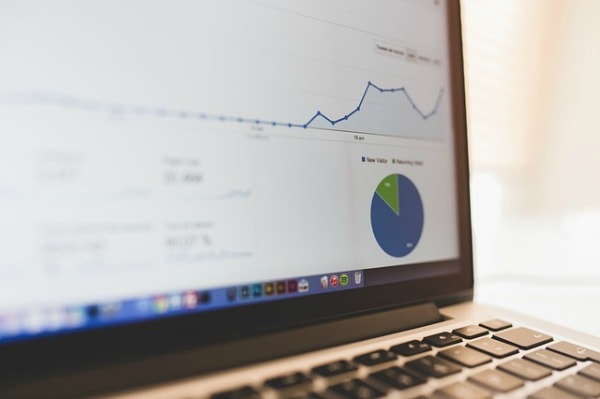 The biggest area that I see companies underutilize are the new features and functions that get added to the tools that they use. Most companies do the initial set up and then never do anything beyond that. I don't know how many times I've shown someone a feature or report and their response has been "I didn't know it could do that!" I know managers especially are busy with all kinds of stuff throughout the day, but it's critical that they stay on top of changes to their tools. Even just designating one person in the office to spend 30 min a week reading the announcements and updates that come out can make a huge difference in their efficiency.
Another area is marketing to past guests. Most companies don't realize the goldmine they are sitting on. Or if they do, they really don't do anything about it. More and more rental companies and owners are receiving a large percentage of their bookings through OTAs and listing sites. That's great if it is a guest that they wouldn't have otherwise got. But if it's someone that has stayed with them before, they've lost that guest's loyalty. The great thing is that it doesn't take a lot of money or time to communicate with past guests. Even a brief e-mail every other month highlighting a few offerings on stays and local events/attractions can be huge.
I'm working with a company right now that we started marketing to their past guests with a pretty simple e-mail every other month and they are seeing open rates of over 25% and click through rates of 4%. (The industry average is right around 16% and 1% respectively.) Again, we're not doing anything fancy or complicated, just consistent, relevant communication, but it's paying off.
Dynamic pricing is a trendy topic, but a lot of vacation rental managers are not sure where to start. How different is from yield management? Do these companies need to use tools like BeyondPricing?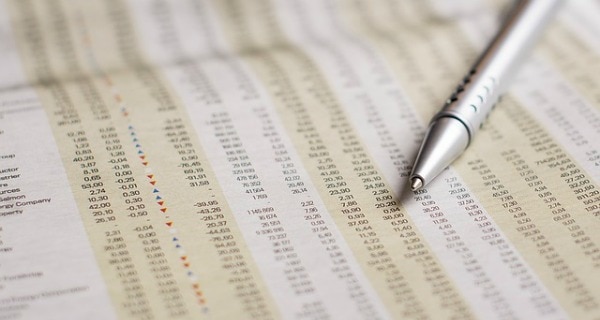 Dynamic Pricing is the new name for Yield Management. Yield Management, in my opinion, has a negative impression due to it's being associated with the hotel industry for so long. But both terms are focused on the raising or lowering of prices to take advantage of supply and demand.
As far as where to start, it really begings with understanding your customer behavior and then using that information to make pricing decisions. There are number of strategies that come out of this information, but I'll pick a fairly common one as an example. Quite a few companies and owners have adopted "last minute discounts" as a way to increase bookings. This can be a very effective way to gain bookings they likely wouldn't have gotten otherwise, however, it's not a one size fits all approach. If by analyzing your reservation data, you find that 25% of your bookings are made within a week of arrival, then you're giving up a huge chunk of revenue by offering last minute discounts. One of the things I'm seeing more and more is that people like to book 2-3 bedroom homes for those last minute weekend getaways. So if you have a 2-3 bedroom home or condo, you want to keep your prices higher, particularly on the weekend, as that is prime real estate for those weekend travelers.
Just adding some nuance to your pricing can make a big difference over time. For example, most companies and owners will have a flat "holiday" rate for stays over Christmas, New Year's, Easter, etc. But if New Year's Eve is your absolute busiest time of the year, raise your rate for stays during that period and/or increase your minimum night stay. And I want to be clear, when I talk about increasing rates I am talking anywhere from 5%-15%. You don't want to price yourself out of the market.
As far as using pricing tools, there are a number of companies out there now that are focused on Yield Management/Dynamic Pricing. Some are strictly for Airbnb and HA listings, while others can work with a wider variety of solutions. I think it's worth researching the different options and seeing if there is a good fit. The good news is that a rental manager or owner doesn't have to have a pricing tool in order to use a YM strategy. Many strategies can be implemented with a pretty basic pricing engine. I've even created a Dynamic Pricing tool with Excel before!
Airbnb has its Smart Pricing tools and TripAdvisor is currently implementing PricingMethod. I had an interesting conversation with an industry member who thinks that it is dangerous to rely on listing sites to determine rental pricing, as these big actors may tempted to drive pricing down on their respective platforms in order to compete between each other. In a way, they would be even more price makers than they already are. What's your opinion on this?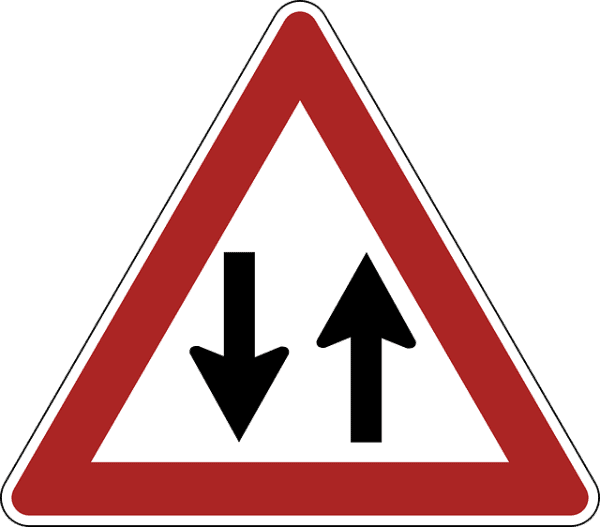 I completely agree. As with most things, there are tradeoffs, and it's wise to understand what those are before you go "all in" on something. You do give up a certain amount of control when you let another company price your rental(s) so you'll want to make sure that there are limits you can set on how low they can go, the min number of nights required, etc. Don't get caught up in the claims of how much money they make their customers that participate. In order to get the high returns you most likely have to hand over complete control of your calendar, allow for stays as low as 1 night, and drop your rates very low.
The biggest downside I have seen in all of this, is there appears to be a race to bottom going on with many of the listing sites that offer this. Everyone seem to forget that there are two parts to Yield Management/Dynamic Pricing. Lowering and RAISING. Discounts and deals have overshadowed the fact that you can raise rates to take advantage of not just local events, but high occupancy periods, peak booking windows (that period when high percentages of bookings are made), amenities and number of bedrooms, etc. I'd love to see more focus on that and less on the discounting.
What else should my readers know about what you can do for them?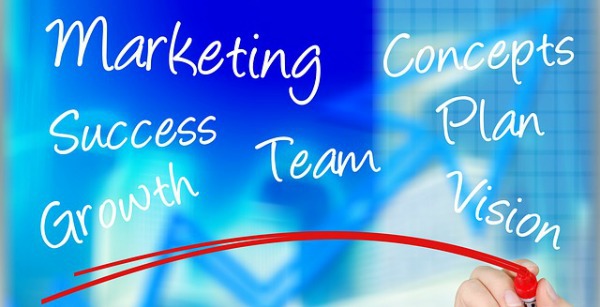 While Yield Management/Dynamic Pricing has been my primary focus lately, I've spent the last 15 years helping build successful businesses. I started on the ground floor of two start-up companies that were both bought by larger companies and that went public. (Classmates.com and Escapia) So I have a ton of management and business experience that I like to share with business owners that are wanting to be more efficient, get a better grasp on their performance, or track and improve their customer service. There is a ton that goes into running a profitable business and often the smallest changes can reap the biggest rewards.
You can contact James C. Sells via his website vrbizconsulting.com. He's also very active on Linkedin, sharing his knowledge in groups such as Vacation Rental Pros.
If you want to get my free online course on how to reactivate past guests with simple email automation, become a RentalScaleup Club member now.