Key Takeaways for Vacation Rental Managers:
Vacation rental managers can leverage Lodgify's new AI Assistant to optimize guest communications, saving time and enhancing the guest experience.
The newly released AI Assistant drafts personalized responses to guest inquiries using data from the host's Lodgify account.
The AI Assistant can confirm reservation details, provide directions, answer policy-related questions, offer local recommendations, and respond to user-specific requests.
Hosts can review or edit the AI-generated responses before sending them to guests, ensuring that each interaction is tailored and informed.
The company plans to expand the AI Assistant's capabilities, including adding translation features to accommodate hosts communicating in different languages.
About Lodgify:
Lodgify is a vacation rental platform that provides tools for hosts to run and grow a lodging business.
Uvika's View:
Lodgify's introduction of the AI Assistant is a logical progression in an industry taking to AI tech like a duck to water. By automating tasks that can be time-consuming, they are enabling property managers to focus on areas that truly matter – improving guest experiences and growing their businesses.
This move aligns with recent trends, for companies like Angel Host and HomeToGo have also debuted AI-driven features in their applications, signifying the growing adoption of AI technology in the sector.
Key Takeaways for Vacation Rental Managers:
ALTIDO, an award-winning European property management company, has added the historic Westminster Fire Station to its portfolio, expanding its London offerings.
ALTIDO secured a 10-year lease for this iconic building, making it their most substantial acquisition so far.
The renovated property now features 19 design-led apartments, each with custom fixtures and fittings that highlight the building's unique architecture. Guests can enjoy panoramic views of the London skyline and Big Ben from some of these units.
ALTIDO plans to offer short or long-term stays at the Westminster Fire Station, complete with concierge service. This adds to their other notable properties, including Gilmerton House in Scotland and Galleria in Milan.
About The Companies:
ALTIDO: Launched in 2019, ALTIDO is one of the largest short-term rental management companies in Europe, managing over 2,500 properties. They offer a modern approach to property and hospitality management, bridging the gap between private accommodation and hotels.

DoveVivo: Founded in 2007, DoveVivo is a European residential management platform with 4,000 units across six countries. They provide easy access to various housing solutions for short, medium, or long periods, offering innovative property management solutions to private and institutional owners.
Uvika's View: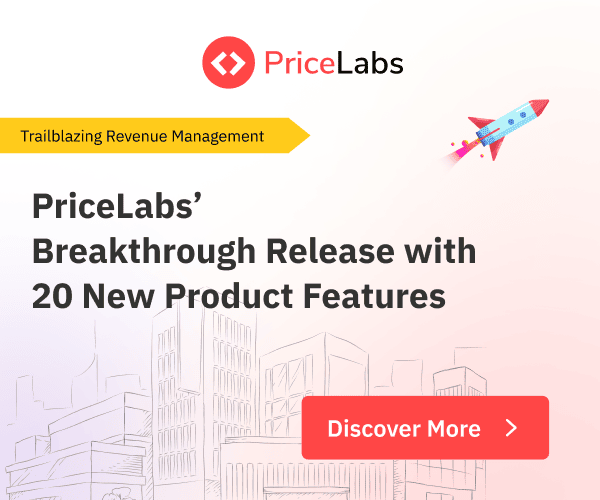 ALTIDO's acquisition of the Westminster Fire Station represents an interesting fusion of history and modern hospitality. By transforming this iconic building into premium accommodation, ALTIDO is not only preserving a piece of London's architectural heritage but also providing a unique stay experience for visitors.
Investing in unique stays can be a smart strategy. It is, after all, one of the core tenets of Airbnb's existence.
Unique stays can generate significant organic buzz, as evidenced by the proliferation of social media content showcasing extraordinary Airbnb properties. TikTok, in particular, has become a hotbed for shareable content centered around unique accommodations, effectively serving as free marketing for these properties.
Key Takeaways for Vacation Rental Managers:
365Villas now includes WhatsApp in its communication tools, enabling property managers to centralize their messaging.
This means you can view and send all your messages, including booking confirmations, pre-arrival details, and check-out reminders, without needing to switch between different platforms.
The feature addresses the challenge of acquiring guest email addresses, especially when bookings are made through channel managers that often obscure this information. This enhancement allows property managers to request guest email addresses directly within the messaging tool.
The integration is particularly significant for regions like Thailand, Bali, India, and Brazil, where email usage is less common, and WhatsApp is a more prevalent means of communication.
About 365Villas:
A vacation rental management software provider, 365Villas offers a platform that combines property management, channel management, website solutions, and payment services. The goal is to help property managers increase their productivity and scale their businesses efficiently.
Uvika's View:
While I'm not entirely certain about guests' comfort levels when it comes to property managers requesting their email information via Whatsapp, it's undeniably advantageous to have the capability to communicate with guests through "the most popular messaging app out there," referring to WhatsApp.
This feature also underscores the significance of understanding your guests' preferences and communication habits. By leveraging data that indicates a high usage of WhatsApp among your guests, it becomes a logical choice to streamline communication through this platform. Not only does this enhance guest engagement, but it also optimizes efficiency, ultimately saving valuable time for property managers.