During the 2021 edition of the Vacation Rental World Summit, short-term rental data provider AirDNA presented a study of the European market, with a focus on France. We will compare the data here with what we have seen in the US. In short: Just like the US, Europe has broken its previous occupancy record. Yet, while the US has been breaking records since January, Europe has also surpassed 2019 numbers in July and August. Europe has been super seasonal. In France, Paris has been dramatically dragging overall French demand numbers, while rural regions have been doing well.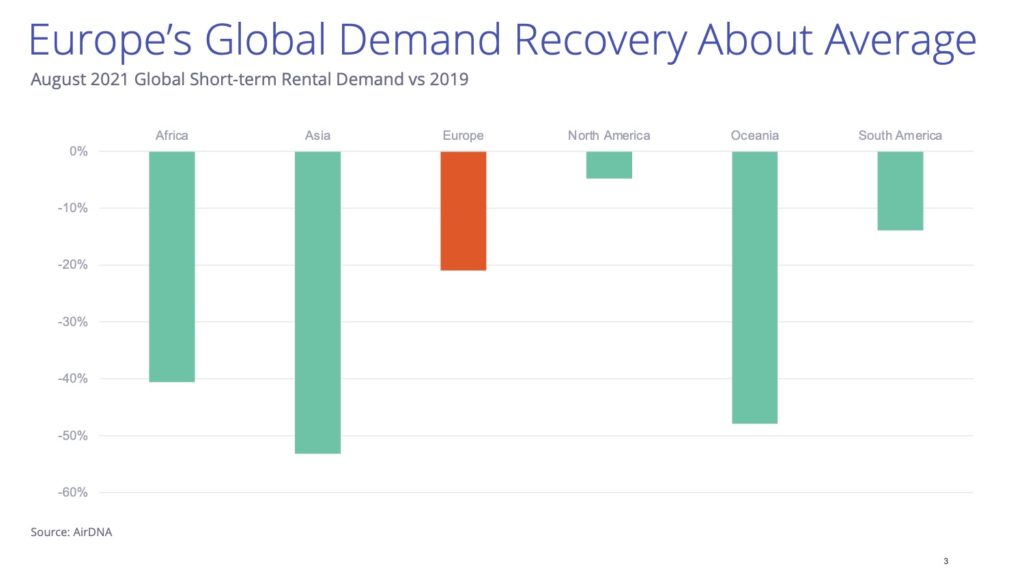 In August 2021, short-term rental demand in North America turned negative. Since January 2021, demand in the US has recovered dramatically, much more than in Canada and Mexico. The US demand has actually been mostly positive compared with 2019 figures.
In Europe, overall, short-term rental demand in 2021 is still below 2019 figures.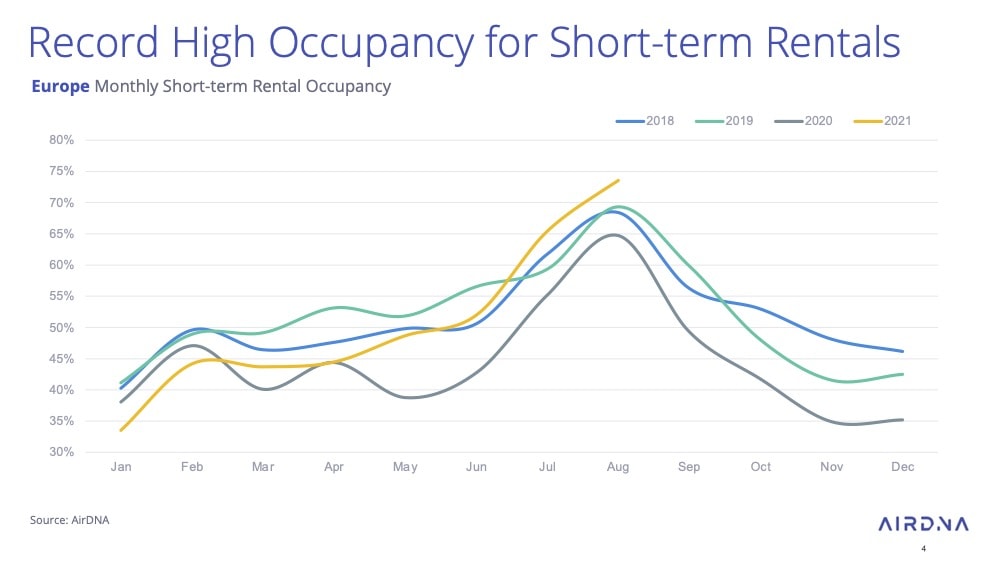 In the US, short-term rental occupancy broke the 70% threshold in June 2021, for the first time ever, at 70.2%. This was 20% higher than June 2019, in these long-ago pre-pandemic times, according to AirDNA.
In Europe, a 70% occupancy rate was also reached for the first time, in August 2021.
The big contrast between the European and the US situation is that occupancy has been breaking records in the US, month after month, since January 2021. In Europe, occupancy levels comparable to 2019 were only reached in July.
It means that July and August were exceptional in Europe, while the previous months were very soft. Just as in 2020, Europe has a super-seasonal summer, while the US has enjoyed a smoother year.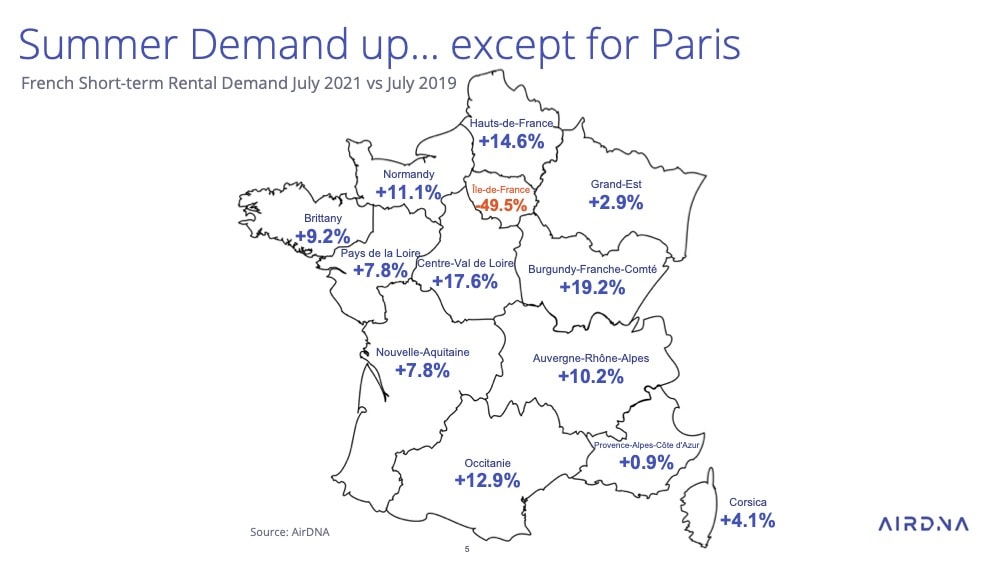 AirDNA's report also focused on France, as VRWS 2021 was held in the French city of Annecy. Even if your properties are not located in France, you can get interesting learnings by comparing your region and country with this case study. The map above compares the short-term rental demand in France's regions, in July 2021 vs July 2019. A few insights:
Big cities such as Paris and Marseille drag down the demand in their respective regions (a staggering -49.5% in Ile-de France for Paris and only +0.9% in Provence Alpes Côtes d'Azur for Marseille). The latter region was helped by the demand on the French riviera and in the Southern Alps.
The greenest regions such as Burgundy and Loire grew the most, with respectively +19.2% and +17.6% more demand.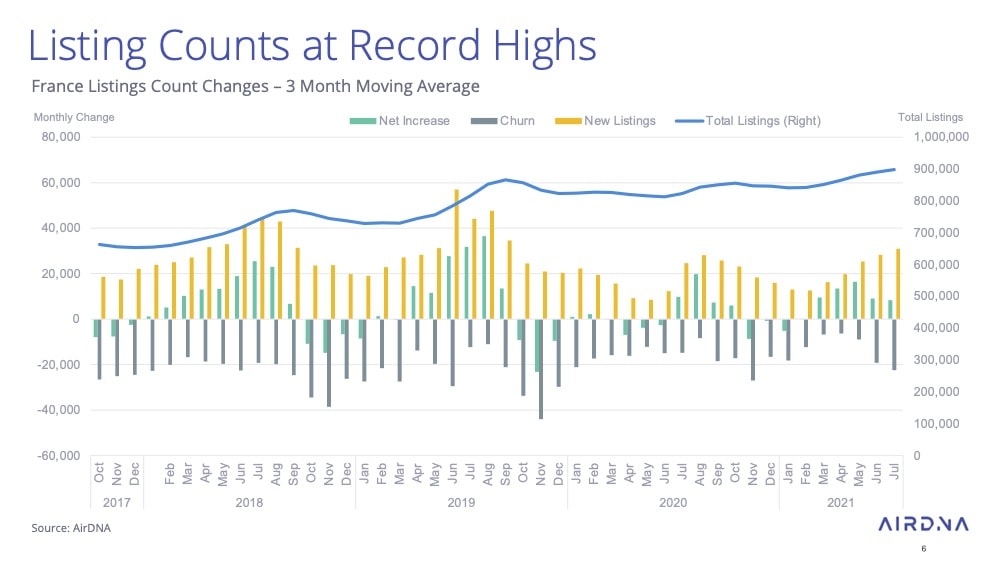 Just as in the US, the number of total listings in France has been increasing since the start of 2021. Actually, in July 2021, France's number has reached an all-time high, with colder to 900,000 listings.
You can note some seasonality in the number of listings, with more listings in the summer. Interestingly the churn was higher in 2019 than in 2020. The real issue in 2020 was a lower number of new listings.