When it comes to vacation rental podcasts, Heather Bayer's Vacation Rental Success is the definitive authority. Week after week, she delivers amazing value straight into the earbuds of vacation rental owners all around the world.
This is why I was amazed when she asked me to sit for the second time as the guest of her prestigious podcast. The first time, I had talked about how I managed my villas in St. Barths and Bali. Now, Heather wanted me to talk about Instagram and how I was using it to become a local influencer (and get leads and bookings).
I've already shared with you my list of Instagram tools for vacation rentals and how Kim Kardashian's entourage came to notice my St. Barths villa thanks to Instagram.
While I was in Thailand last month, attending an entrepreneur retreat, I sat down for an interview with her on Skype. The connection was not the best and I apologize for it.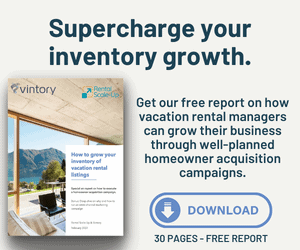 Here's how she introduced this podcast episode on her site, CottageBlogger.com : Thibault talks about his primary goal for using Instagram which is to get people onto his list, and how from there he can promote the location and his property via his newsletters and informational broadcasts.
realbali_instgram_post
He shares how geotargeting can connect with people who are vacationing on the island of St Barts and are posting on Instagram in real time. Since a good proportion of guests return to the island, that instant connection to them is hugely valuable. Tibo's tips
Because of his #1 destination status on Instagram as an authority for St Barts, other businesses see him as influential. Thibault explains how this works to bring more traffic to his websites and the conversions that have been made.
Thibault also shared:
How he surfed on the Kim Kardashian wave
Why the quality of Instagram followers is better than quantity
How 'Did you Know' quotes create authority
Why you should post things that matter to people who might come and stay at your properties
Ways to grow an Instagram account with Hashtags
What hashtags you should choose
What is clickable on an Instragram post and why that makes hashtags important
How geo-targeting works to connect with people in the vicinity of your property
The optimum number of posts per day
How to work with other tourism provider on share-for-share posting
How to build aBuilding hashtag lists and how to use notepad to store them
What Call to Action (CTA) to use in a post
How to create a template in Canva
Time savers and batch posting
Why automation on Instagram needs some manual input
Listen the podcast episode

Find our how I use Instagram to become a local influencer

href="http://www.cottageblogger.com/vrs103-how-to-be-a-location-influencer-on-instagram-with-thibault-masson