In 2023, vacation rental booking platform Vrbo will be switching to Expedia Group's platform. This move presents both challenges and opportunities for the company.
On the challenge side, there may be friction immediately after the migration of guests and hosts to the new platform. Some glitches and sub-par conversion rates are expected during this transition period.
However, on the opportunity side, this change will enable Vrbo to join Expedia Group's loyalty program. This is an exciting development for both Vrbo and Expedia Group as people booking a vacation rental on Vrbo will earn points they can spend on Expedia.com to book a flight.
Expanding onto the same platform used by other brands in the group, such as Expedia, Orbitz, and Hotels.com will also bring benefits for Vrbo regarding technology advancements and resources available through the group.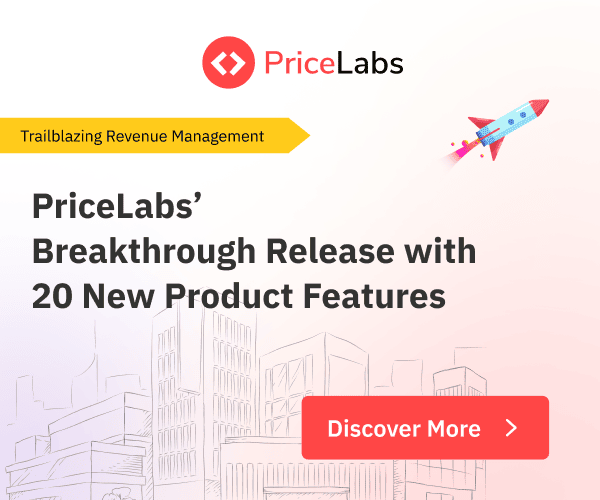 Overall, this move marks a significant step forward for Vrbo as it seeks to improve its customers' services while benefiting from being part of a larger network within Expedia Group.
Expedia Group's 2023 Strategy Focuses on Loyalty
Expedia Group is shifting its focus to long-term retention of valuable customers through loyalty programs in 2023. The company's strategy involves investing in and retaining high lifetime value members, which has shown accelerating improvement across the business.
According to the company, loyalty members drive twice the gross profit and repeat business over 18 months compared to non-members. In addition, app users each drive 2.5 times the gross profit and repeat business over the same period. When these two groups are combined, with a loyalty member who also uses the app, it drives the highest production of all. This group represented the fastest-growing customer cohort for Expedia Group in 2022.
Expedia Group's Loyalty Program to Expand to Vrbo in 2023
Expedia Group is betting big on its upcoming One Key loyalty program and wants to extend the strategy to other brands and international markets by 2023. The move comes after proof of the program's effectiveness.
However, Expedia Group expects this technical migration also to impact Vrbo hosts and guests. As seen with the previous migration of Hotels.com, there may be turbulence during the transition period, causing a loss of momentum in improving the brand. Nevertheless, Expedia Group is confident in absorbing any friction and achieving planned growth this year.
Once completed, all of Expedia Group's brands will be moved onto a single front-end stack, allowing for the launch of its new One Key loyalty program across multiple brands and markets. This flexible loyalty program will enable vacation home renters access to a loyalty program for the first time and complement many partners' existing programs. Notably, points earned on a Vrbo stay could be spent on an Expedia flight as part of the One Key program, creating a simple and easy way to earn loyalty awards across platforms.
Overall, Expedia Group aims to enhance customer relationships further and drive growth across all its brands through this expansion of its successful loyalty strategy.

Vrbo will run under a modified version of the Expedia Group platform
From our analysis at Rental Scale-Up, we believe that Vrbo's integration with the Expedia Group will likely result in a shared platform for all brands within the group. However, whether there will be significant differences between Vrbo and other brands on the front-end for guests or on the listing management side for hosts remains to be confirmed.
While it is true that vacation rental owners have different needs than those typically found on an online travel agency like Expedia, it is not yet clear how these needs will be addressed within the shared platform.
We anticipate that listing management tools may differ slightly between Vrbo and other brands, but this has yet to be confirmed. As such, we look forward to further updates from the Expedia Group regarding their plans for Vrbo's integration.
Unlike Vrbo, Airbnb is turning its back to a loyalty program in 2023
Airbnb, which competes with Vrbo, has decided not to create a loyalty program like its rival. Instead of relying on rewards or perks, Airbnb focuses on creating a product that speaks for itself and keeps customers coming back. This decision sets Airbnb apart from competitors like Booking.com, Hopper, and Vrbo who have already implemented their own loyalty programs. As Airbnb CEO Brian Chesky stated during the Q4 2022 results call, "the best loyalty program is building a product people love so much they want to come back. You don't have to pay them to come back." While loyalty programs can help retain customers, they can also be costly and take a toll on margins.
In conclusion, Expedia Group's decision to expand its loyalty program to Vrbo in 2023 is a significant move that has generated mixed reactions within the vacation rental industry. While concerns about the integration process and potential challenges exist, careful planning and execution can mitigate these issues. If done successfully, this move could strengthen Expedia Group's position as a leader in travel technology and provide customers with more opportunities for rewards and savings across their platforms. Overall, it will be interesting to see how this integration unfolds and its impact on the vacation rental industry as a whole.