Widely seen as one of the most promising start-up unicorns, Airbnb has been topping the watch list of investors who closely follow its IPO prospects. In its heyday, the short-term rental platform was valued at a staggering $31 billion.
The global health crisis decimated the travel industry and, along with it, plummeted Airbnb's valuation to $18 billion in April this year. However, despite the raging pandemic, Airbnb decided to move forward with its plans for going public and filed the necessary paperwork in August.
With the IPO slated to take place in December, we are taking a closer look at Airbnb's business model to see how its internal strengths and weaknesses stack up against the external opportunities and threats.
In this article, we present our analysis of Airbnb's IPO prospectus and give you everything you need to know about its business model and the strengths, risks, and opportunities that the company will face in the upcoming period.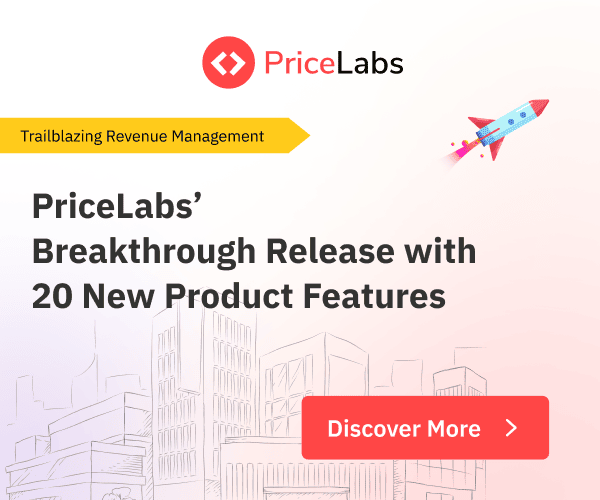 Which questions can an Airbnb SWOT analysis answer?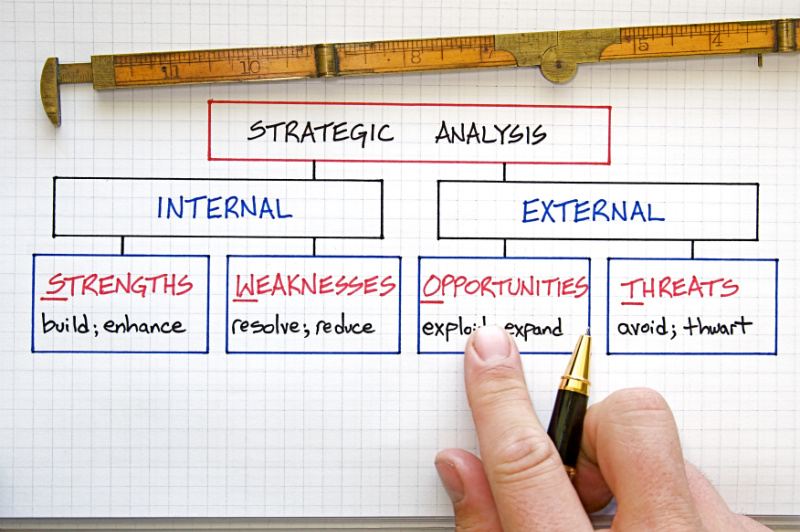 The acronym SWOT stands for Strengths, Weaknesses, Opportunities, and Threats. It is a framework that allows confronting the external analysis of the environment and the internal analysis of the company's resources. It relates the influence of the environment and competition to the company's skills and resources. The method consists in synthesizing in a matrix the strengths and weaknesses related to the company, and the threats and opportunities related to external factors.
An SWOT analysis of Airbnb can help you answer questions such as:
What is Airbnb's business model?
How does Airbnb make money?
Does Airbnb make a profit?
What is Airbnb's value proposition?
Is it safe to invest in Airbnb?
Strengths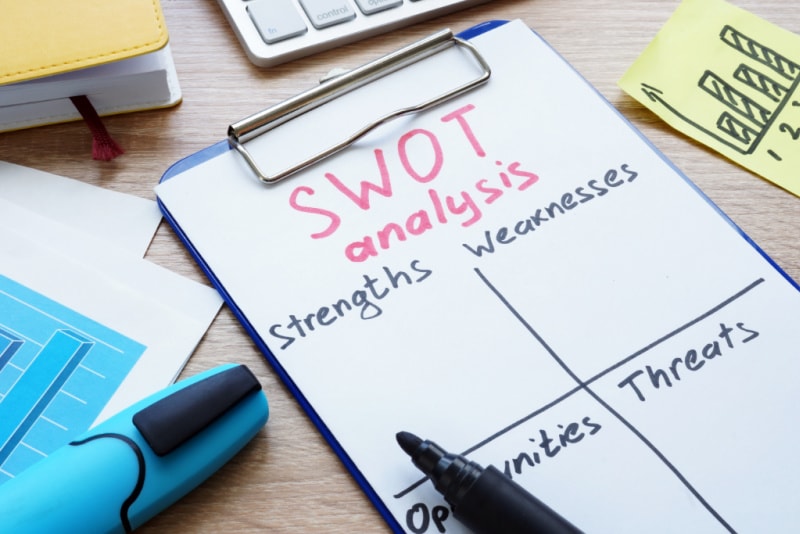 A globally recognized brand
Airbnb is recognized globally, and this is one of the most valuable assets of the platform. Airbnb has even found its way into the vernacular around the world, wherein it is used as a noun and a verb in some places.
The popularity of Airbnb is unmatched among travel brands. In fact, Airbnb's online search popularity surpasses that of competing travel brands, according to Google Trends.
The power of Airbnb's brand attracts people directly to the platform, and that is evident through the percentage of organic traffic to the website. Between January and September 2020, approximately 91% of all Airbnb traffic originated from direct or unpaid channels.
An engaged guest community
Airbnb's guest community is one of the company's greatest strengths. The nature of the Airbnb experience, the personal touch of hosts, and the interaction with them help guests easily engage with the Airbnb community.
Travelers who've had positive experiences with Airbnb regularly return to the platform for future travel and book directly, instead of going through intermediaries.
The guest community is vital for Airbnb's business because it generates word of mouth that drives organic traffic directly to the platform and saves the company a lot of money in the marketing and advertising department. And, Airbnb has the numbers on its side to prove it. Indicators of guest engagement, such as the number of travelers that leave a review, (68% left reviews for their stays in 2019) and the repeat-guest revenue (69% 2019 revenue was generated by stays from repeat guests, compared to 66% in 2018), are steadily going up.
Global network
Airbnb's global network of guests and hosts allows the short-term rental platform to expand its reach without the need to deploy local operations in each place it operates.
Hosts and guests span more than 220 countries and regions, which helps Airbnb thrive on cross-border travel, and, in turn, helps establish a global brand presence.
The network grows as new hosts see the opportunities to earn extra income and guests attracted by the competitive value proposition of Airbnb stays. The global network is the backbone structure that allowed Airbnb to operate during the Covid-19 crisis and offer travel spaces closer to home.
Custom-built platform
Airbnb takes a lot of pride in its platform, and rightly so. The proprietary technology utilized by the company is designed to serve the unique needs of hosts and guests. The platform boasts industry-leading features for hosts and guests, such as pricing recommendations, scheduling, integrated payments, community support, host protection mechanisms, reviews, feedback, etc.
Airbnb's approach to building this online and mobile app ecosystem of hosts and guests that interact on the platform is unique and adds a ton of safety features through AI and automation.
Airbnb's payments capabilities have a global reach in the travel industry and are critical to enabling individual hosts to join the platform.
Finally, Airbnb demonstrates its global market appetite by making its platform available in 62 languages and dialects to ensure that its services are localized for hosts and guests worldwide.
Large host community
The Airbnb host community is made up of people from around the globe that offer homes and experiences. The platform currently has more than 4 million hosts attracted to Airbnb organically or through incentive schemes (programs in which hosts recruit hosts). Quite often, guests turn hosts after having positive experiences themselves. In 2019, 23% of Airbnb's new hosts were guests on the platform first.
Weaknesses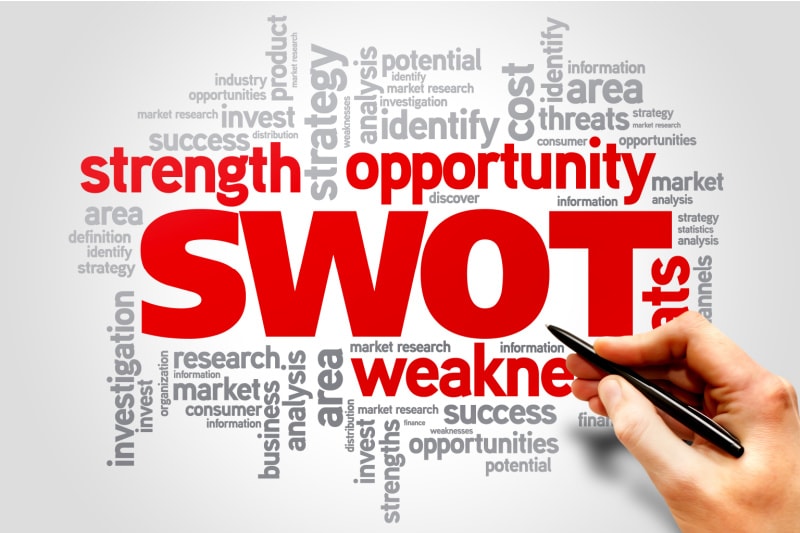 Covid-19 infects the financial performance
Coronavirus disruptions have impacted Airbnb's financial fitness and its business. Airbnb's actions to attenuate the pandemic will continue to influence the company's results of operations.
Risk related to loss of institutional knowledge and expertise
Due to the coronavirus's adverse effect and the economic challenges brought by its disruptions, Airbnb had to lay off around 1,800 employees in May 2020. The workforce's decrease affected their marketing and design operations, customer service, transportation, Airbnb Studios, Hotels, and Airbnb Luxe teams. As a result, the global platform felt a loss of institutional knowledge and expertise in some key roles. Airbnb has been affected by capacity constraints, which are significant for its growth, development of innovative products, and to have a competitive advantage.
Risk for net loss and not being able to achieve profitability
Airbnb has experienced a net loss of $70.0 million, $16.9 million, $674.3 million, and $696.9 million for the years ended December 31, 2017, 2018, and 2019 and the nine months ended September 30, 2020, respectively. As of December 31, 2019, and September 30, 2020, the company had an accumulated $1.4 billion deficit and $2.1 billion, respectively.
The global short-term rental platform explains this by making investments in growing their host and guest communities and improving offerings and features, as well as expanding its operations and hiring new employees over the years. As they plan to continue making serious investments in the future, this might hurt their profitability. The company might face difficulties to raise its revenues significantly and to make up for the high expenses. The endeavor to overcome the challenge related to higher costs might be more complicated than the company expects.
Airbnb expects to experience a significant net loss for 2020 due to the Coronavirus pandemic. They are spending a high portion of their cash to support their operations due to the drop in bookings and revenue compared to 2019.
Increase in size of regions with lower service fees
Some of Airbnb's offerings in certain regions have lower service fees, and the company has to make high additional investments. This hurts Airbnb's offerings as these regions grow in size over time, compared to other areas. For instance, seats for Airbnb Experiences are booked at lower prices than nights booked for stays.
Reduce in service fee might have an impact on sustaining profitability
Airbnb has changed and may decrease their service fees in the future because of strategic or competitive reasons. However, the risk of failing to raise their revenue or manage the increase in operating expenses could hinder Airbnb from sustaining profitability.
Airbnb's Adjusted EBITDA and Free Cash Flow might bring risk to their stock price
Airbnb had adjusted its EBITDA (Earnings Before Interest, Taxes, Depreciation, and Amortization) of $60.0 million, $170.6 million, $253.3 million, and $230.2 million for the years ended December 31, 2017, 2018, and 2019 and for the nine months ended September 30, 2020, respectively. Their Free Cash Flow was $151.0 million, $504.9 million, $97.3 million, and $520.1 million for the years ended December 31, 2017, 2018, and 2019 and for the nine months ended September 30, 2020, respectively.
Airbnb's adjusted EBITDA and Free Cash Flow declined in 2019. The company explains that this drop results from their decision to make 2019 a year in which they made major investments in new product and growth initiatives, including in China, and to improve technical infrastructure.
In addition to this, Covid-19 has caused a decrease in 2020. Thus, the negative trend of their adjusted EBITDA and Free Cash Flow might not be changed. If their future adjusted EBITDA and Free Cash Flow would not meet the investor and analyst expectations, Airbnb's stock price might be at risk.
Slow revenue growth
Airbnb's revenue growth, which has slowed in the past years, is expected to continue.
Their year-over-year growth rate in revenue dropped in 2019 as compared to 2018 and also in 2018 as compared to 2017. In the first nine months of 2020, as a result of Covid-19, revenue declined significantly compared to the first nine months of 2019.
Failure to keep existing hosts and add new ones
If Airbnb hosts do not have enough listings and the number of nights booked decreases or the price charged by hosts drops, it will affect Airbnb's business. Airbnb might be unable to offer a variety of properties and attract and keep both hosts and guests, which might be a risk for the growth of its listings. The global platform would be threatened if professional hosts could not be retained.
Maintaining brand awareness and reputation
The most significant Airbnb assets are brand awareness and reputation. These assets are essential for the platform to continue to build their competitive advantage.
Safety perception
In case Airbnb would face host, guest, or third-party actions that are criminal, violent or dangerous, or fraudulent activity, this could erode the safety or rather the perception of the safety of its platform. Importantly, the platform's measures to react to such issues might affect its financial performance.
Failure to provide high-quality service
Airbnb's community support function is crucial to keep both guests and hosts on its platform.
Opportunities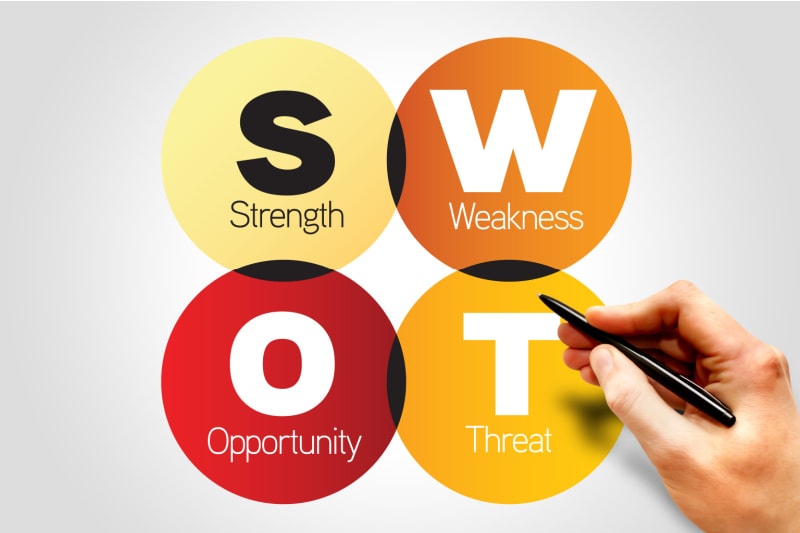 Resilient Categories help recovery from Covid-19
Domestic travel, short-distance travel, travel outside of our top 20 cities, and long-term stays are the categories that remained stable despite the overall negative impact by Covid-19. This shows the soundness of Airbnb's business model and its adaptability to new environmental challenges.
Increase guest community based on changing travelers' preferences
The biggest player in the short-term rental market plans to align its offerings to the changed travelers' behavior because of Covid-19. Airbnb sees an opportunity to bring products based on the behavior of travelers and magnetize more guests.
Brand investments
Airbnb has a strong brand that may be used to build powerful marketing strategies linked to product launches that introduce new features. The platform has an opportunity to put its core values at the core of its brand.
Global expansion
Airbnb is competing globally, but it still has a chance to increase its host and guest communities in markets with lower penetration, such as China, Latin America, Southeast Asia, and some smaller markets.
Innovation
Innovation on the Airbnb platform could make it more appealing both for hosts and guests. It could also benefit engagement and loyalty from existing and new communities.
New offerings
Investments in technology and innovation are strongly linked to designing host and guest interfaces and new products that might bring opportunities for the global short-term rental platform.
Threats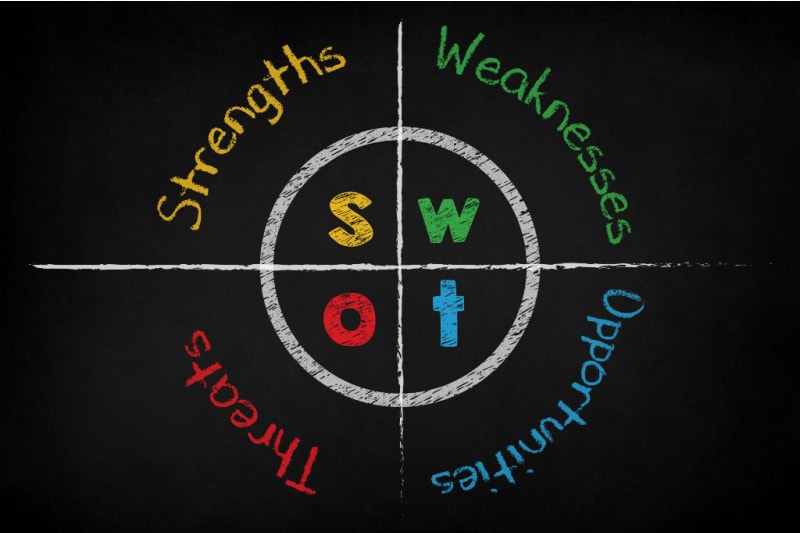 Decreased travel demand
Covid-19 has had and probably will continue to have a tremendous impact on the travel demand and travelers' willingness to use Airbnb. This might have negative implications on Airbnb's business and its financial condition.
Legal and regulatory changes
The legal and regulatory landscape and changes in the application of existing laws and regulations or the adoption of new laws and regulations that impact Airbnb's business might influence its revenue. New regulatory changes might also have an impact on hosts and/or guests. The changes might happen in tax legislation.
Competitive threats
Airbnb tries to stand out and attract hosts and guests as a powerful player in a competitive industry. Hosts can decide to use some of the competitors, and they often cross-list their offerings. Similarly, guests may decide to prefer another short-term rental platform. The high rivalry might lead to a decrease in demand for Airbnb from both hosts and guests.
Regulations could lead to fines and criminal penalties
Another possible environmental threat for Airbnb is that complex and changing laws and regulations might lead to fines and criminal penalties. This could have harmful consequences on its business.
Litigation with different stakeholders and possible liability
The company has been in litigation with diverse stakeholders such as governments, industry bodies, municipalities, trade associations, etc., which tries to enforce liability to its platform. Airbnb might become more exposed to the risk from third-party claims due to regulatory changes.
Liability for content on Airbnb's platform
Due to regulatory shifts in different markets, Airbnb might be confronted with claims regarding information or content available on the platform created by third parties, such as hosts. In the US, for example, there is a proposal for legislation that will hold short-term platforms liable for user-generated content. The guaranteed liability with the EU's E-Commerce Directive might be changed by introducing the Digital Services Act.
Decrease of acceptance of home-sharing
In certain regions, because of cultural considerations, home-sharing might be less popular. So this might negatively affect Airbnb's competitiveness. For instance, a high number of hosts and guests are not prepared to share homes during the Covid-19 crisis.
Changes in technology and the evolving demands of hosts and guests
Airbnb has to continue investing in new technology to meet shifting demand. Tokenization, cryptocurrencies, and new authentication technologies, to name a few, have to be considered to keep users on its platform.
Key takeaways
If you're an investor, you're interested in the facts. Well, the matter of fact is that Airbnb has never turned a profit. Furthermore, Airbnb's management made sure to put a lot of warnings in their IPO prospectus to signal that this may not change in the foreseeable future.
Investors are given a heads-up that the company "may not be able to achieve profitability" and that its "adjusted EBITDA and free cash flow have been decreasing and that this downward trend could continue."
The shortfall of profits wouldn't be so alarming if the income growth was stable and/or increasing. However, Airbnb has warned that its "revenue growth rate has slowed, and we expect it to continue to slow in the future."
The instability of Airbnb's income growth and growing losses, along with stricter regulation and intensified competition may challenge Airbnb's position at the industry's forefront.