On March 10, Airbnb introduced "More flexible reservations", an upcoming package of tools and programs whose goal is to better help hosts and guests deal with the current uncertainty due to the coronavirus crisis. It is not directly said on the page, but Airbnb itself should benefit from these more flexible reservations too. For instance, these measures should make it easier for hosts and guests to find an agreement on refunds by themselves and thus relieve Airbnb employees from doing lengthy manual checks.
We tell here what this is about, why Airbnb is doing it, what hosts are saying about it, and what we suggest you do. One part of these measures have to do with lowering the work around the cancellations and refunds of existing reservations. The other part has to with generating new bookings from guests at a time of high uncertainty.
What Airbnb announced, in their own words

1 – Rewards for Flexible Hosts
We appreciate and are committed to supporting hosts who are willing and able to offer refunds on cancellations that would have otherwise been subject to charges. Hosts will have new tools to directly authorize extra refunds through our platform. We will also provide promotions that increase visibility for these listings to drive new bookings. Finally, we will waive our standard 3 percent host fee on new reservations for these listings through June 1, 2020.
2 – Easy Filter Search for Travelers
Guests will have filters that make it easier to find and book accommodation options that have the most appropriate cancellation policy (Flexible, Moderate or Strict), according to their needs and the current outlook on COVID-19.
3 – 100% Airbnb Guest Service Fee Refund
We will also do our part to provide guests more peace of mind. For bookings made now through June 1, 2020, if guests need to cancel and are not due a refund of the Airbnb guest service fee, we will refund that fee entirely.
First reason for More Flexible Reservations: Streamlining the Cancellation and refund process between guests and hosts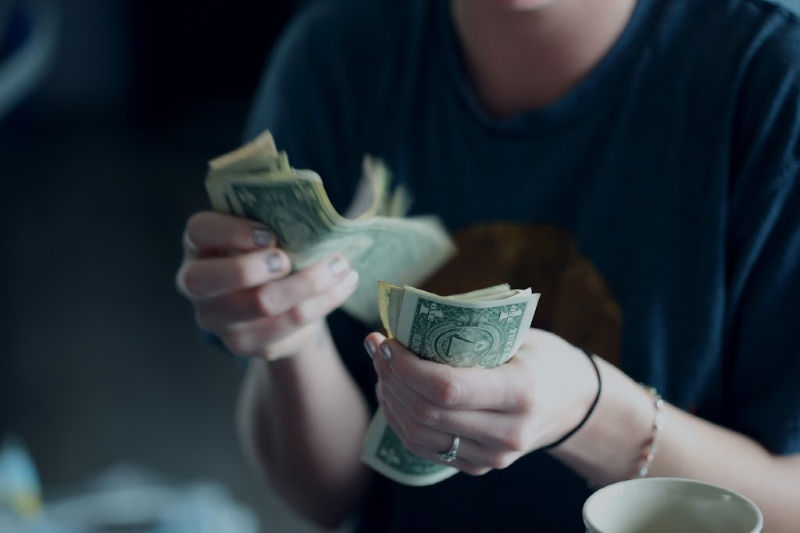 Let's first consider what we think has been happening to Airbnb guests, hosts, and employees since the beginning of the COVID-19 coronavirus crisis:
A lot of manual work for Airbnb caseworkers to look at some extenuating circumstances cases -> How can Airbnb lower these labor costs?
First, Airbnb certainly has to deal with an immense increase in messages from both guests and hosts. There must be plenty of questions about refunds and cancellations, long conversations back and forth among hosts, guests, and Airbnb caseworkers. Why?
Some Automatic refunds: Airbnb has published a shortlist of countries where its extenuating circumstances policy was applying to both hosts and guests: For instance China, South Korea, and Italy. There, cancellations and refunds are automatic: If a host or a guest wants to cancel, no need for extra documentation, Airbnb will facilitate it. Read this article for more explanations on Airbnb's cancellations and refund policy under extenuating circumstances.
Yet too many Manual checks: Yet this page gives other circumstances where the policy can apply. For instance, if guests, from a non-affected country traveling to another non-affected country, were supposed to take a connecting flight that has been canceled due to measures linked to COVID-19, they can also benefit this cancellation and refund policy. But the guests have to send a message to Airbnb and give to the assigned caseworkers all the documents needed. As you can imagine, this is a lot of manual checks. And communications to send to guests and hosts
Even hosts willing to send refunds outside of affected zones had to involve Airbnb employees -> Host-initiated cancellations are usually penalized, how to avoid penalties?
Second, whether hosts were willing to refund guests or not, a lot of them have been dissatisfied with the way Airbnb has set up the process, especially in areas that are not affected by COVID-19.
In areas on the short-list of affected areas, if a host was willing to go with the refund and make it quick for both parties, then the process was not set up in the interest of the host: If she or he would initiate the cancellation, then she/he would be penalized by Airbnb: a fee would have to be paid, reservation dates would be blocked in the agenda, and the SuperHost status could be at risk. So, a host still had to tell guests to initiate the cancelation from their side and to send a message to Airbnb. This also resulted in more time lost for everyone and in more manual work for Airbnb employees.
The refunds paid the hosts were also raising questions about Airbnb's fees. The company needed to bring some transparency here:
– When I, as a host, refund a guest, does Airbnb refund the service it took from the guest as well? Or is Airbnb still making money the canceled reservation?
– When I, as a host, have a reservation canceled under the extraneous circumstances policy or after kindly agreeing to a refund outside of this policy, do I still have to pay to Airbnb my host fee? Or if already paid, am I getting it back?
Let host and guest solve directly, just like with the Resolution Center?
As a result, it is also in Airbnb's interest to make it easy for hosts and guests to negotiate and agree on a refund, without a company to spend time on the issue. In a way, this is indeed a more community-driven approach. It is also a way to decrease the costs of Airbnb's customer service centers.
In a similar fashion, Airbnb saves time and money by letting hosts and guests discuss, solve, and pay property damage issues through its Resolution Center. There, the whole negotiation processed is enabled by an Airbnb tool. An Airbnb employee is only involved if the hosts and the guests cannot find a solution by themselves and choose to escalate the issue.
Second reason for more flexible reservations: Helping Travelers Book With More Confidence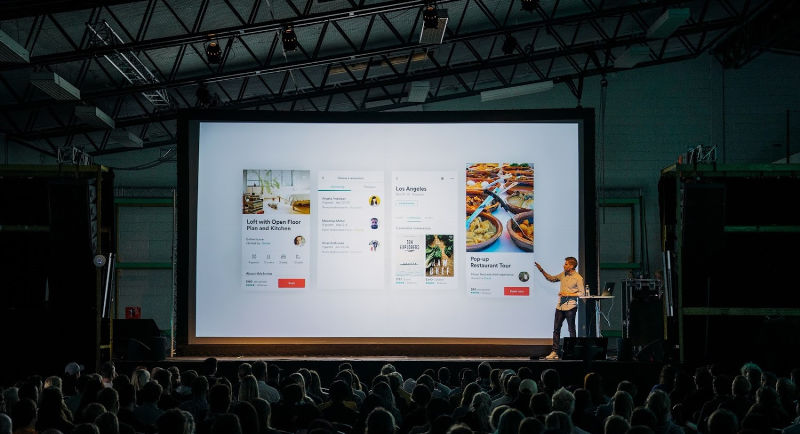 The second part of the More Flexible Reservations measures has to do with generating news bookings. Just as we discussed when looking at recent booking data and charts in Europe and in the US, it is the bookings for stays in the upcoming weeks that are the most suffering.
Hopefully, the coronavirus crisis should over this Summer. Existing summer reservations seem to be more or less OK, but new ones, for Spring and Summer, are probably slow to come by. Hence, the More Flexible Reservations program focuses on bookings made now through June 1, 2020.
Rewarding flexible hosts with more visibility and fee-less bookings
Hosts who take part in this program and authorize easier refunds will:
– get more visibility for their listings on the website. It is not yet announced how: Upranking in the results? Higher placement on the homepage? Dedicated promotion emails to travelers?
– not have to pay the standard 3% host fee that Airbnb is usually taking. Note that there is no mention here of hosts who are under the 14% host-only fee.
Convincing guests to book by letting them sort out listings by cancellation policy and by waiving the guest fee on cancellations
On the guest side, the Airbnb website will have a new filter to make it possible to search and sort out properties according to their cancellation policy (Flexible, Moderate or Strict). The implication is that Airbnb travelers like flexible policies and will choose such a listing over one with a strict cancellation policy. We get here a very interesting data point: 60% of Airbnb listings are already under flexible and moderate cancellation policies. So, 40 are not 😉
Airbnb is betting that hosts will see the potential benefit of having more flexible policies for the time being: If things improve, listings will have secured bookings that will actually take place in Spring and Summer, by looking more attractive to risk-averse travelers. The math would be that the property can get more cancellations but also (hopefully) even more bookings, that end up in actual stays.
To lower the stress about being stuck with the costs of a canceled booking, Airbnb is doing the following: for bookings made now through June 1, 2020, if guests need to cancel and are not due a refund of the Airbnb guest service fee, the company will refund that fee entirely. Note that in the first version of this program, Airbnb was not paying back the fee, but issuing as a travel coupon t use on a future trip.
The need for the Airbnb Marketplace to balance the needs of its supply (hosts) and of its demand (Guests)
Vacation rental owners, property managers, and serviced apartment operators would tell you that Online Travel Agencies (OTAs) are biased towards guests. Yet, it is interesting here to look at the words used by Airbnb to recognize the need to acknowledge both sides of its marketplace (if not treat them equally, this is not what we are debating here).
Airbnb says that they want to provide "a fair balance and additional transparency for (their) unique two-sided community". Also, they mention that refunds always hurt one side or the other of the marketplace:
– Hosts lose earnings that they rely on to make ends meet.
– Guests are losing hard-earned vacation savings.
Conclusion: Something for property managers to think about when considering their own direct bookings?
Just like Airbnb, vacation rental property managers also have to balance the needs of their supply (homeowners) and of their demand (guests). If you have your own website and you are getting direct bookings, you may want to copy some of these measures and communicate them to guests and homeowners.