(Last update: April 4) – The goal of this page is to save you time and give you some guidance on what to do to face the coronavirus crisis as best as possible. We want to help you preserve the health of your guests, staff, family, that of your rental business, and eventually your own health.
You will find here useful links and resources that are constantly updated, so you may want to bookmark this page for yourself or to share it with your colleagues and peers. (More data and charts about the impact of the coronavirus on the vacation rental market here).
1. Our take on Airbnb, Vrbo, and Booking.com's refund and cancellation policies.
Online travel agencies (OTAs) have changed their policies quite a lot over the last week. They have also introduced some tools and programs to make it easy for guests to cancel and also for property owners and managers to give a refund (more or less voluntarily, depending on the cases).
---
1.1
Airbnb and coronavirus (refund and cancellation policy)

To summarize Airbnb's new policies regarding COVID-19, we could say that Airbnb that has now made it harder for guests to invoke COVID-19 related fears to get their stay canceled and refunded. Yet, Airbnb had made it very easy for guests to cancel most of the reservations made prior to March 14. A lot of hosts have complained about the massive cancellations. Yet, for new reservations, Airbnb has changed its tack: Much like Vrbo, Airbnb says that is now enforcing the existing host cancellation policy for bookings made after March 14. Note that Airbnb, since March 27 has stopped sending advanced payouts to hosts under its Super Strict policies.
Also, while promising to give $260 million to its hosts, Airbnb made a big change on March 30: More reservations will be falling under its extenuating circumstances policy (read our dedicated article). Guest can choose to get a travel credit instead of getting the normal host refund. In which, the host can gets 25% of the cancellation fee, i.e. from $0 to 12.5% of the reservation amount. Sounds complicated? We have created a whole article about the new refund and Airbnb travel credit system.
We've broken down Airbnb's new policies for you:
1. For Reservations Made On Or Before March 14, 2020, Worldwide, With A Check-In Date Between March 14, 2020, And May 31, 2020: Exten

u

ating circumstances activated worldwide
Reservations may be canceled before check-in (void if a stay has started). Basically, it is super easy for guests to cancel and get a refund on these reservations.
Guests who cancel will receive either a 100% Airbnb travel credit or whatever refund the host's policy had in place,
hosts can cancel without charge or impact to their Superhost status,
and Airbnb will refund all service fees.
2. For Reservations Worldwide For Stays Made On Or Before March 14, 2020, With A Check-In Date After May 31, 2020: No extenuating circumstances.
These reservations are not covered under Airbnb's extenuating circumstances policy, except where the guest or host has contracted COVID-19.
The host's cancellation policy will apply as usual. It makes the bookings more secure for the host and harder to cancel for the guests.
3. for New reservations made after March 14, 2020
These reservations are not covered either under Airbnb's extenuating circumstances policy, except where the guest or host has contracted COVID-19.
The host's cancellation policy will apply as usual. The host's cancellation policy will apply as usual. It makes the bookings more secure for the host and harder to cancel for the guests.
Guests are warned about this change of tactic on the Airbnb website: When they book a property, they see the banner below:

4.
Airbnb's "More Flexible Reservations" programs and Tools for Reservations made through June 1
For complete coverage of this "More Flexible Reservations" programs and tools, go to our dedicated article: Coronavirus And Airbnb: "More Flexible Reservations" To Balance The Needs Of Guests And Hosts.
The most salient points are that, for new bookings made through June 1:
– Airbnb enables guests to ask the host for a voluntary refund, with automatic decline if no answer. So, Airbnb is upholding your cancelation policy, but makes it easy for guests to ask for a refund, without involving the Airbnb case managers. As a host, you are free to either accept or refuse.
– Airbnb waives its standard 3% host fee from hosts
– If the reservation does cancel, Airbnb will entirely refund the guest fee to the guest (and not keep it and turn it into a travel credit as announced before).
5. Cancellation policies: For Super Strict 30 and Super Strict 60, no more advanced payout. And no new listing can opt for these policies.
On March 26, Airbnb made its "Super Strict" cancellations policies (cancellations at 30 and 60 days) less appealing: First, hosts will not receive their payouts at the end of the free cancellation period anymore, but rather on the day of check-in. It can mean that Airbnb holds on to cash for up to 2 months, instead of passing it on to hosts. Clearly, this is a move to the detriment of the cash position of the property managers who were the most likely to use these cancellation policies.
Also, Airbnb has made it impossible for hosts to pick these policies: If you had them turned on, you keep them. If not, you cannot get them. This is a move to have more flexible policies for guests and to prevent hosts from protecting themselves too much in the eyes of Airbnb.
6. Pages of interest about the coronavirus and Airbnb:
---
1.2 Vrbo/HomeAway and coronavirus (refund and cancellation policy)
Homeowners and property managers who list their homes on Vrbo set and enforce their own cancellation policies. We are finding new ways to reward their flexibility and understanding during this time, and we encourage you to try to work out exceptions to their policies with them first.

Jeff Hurst, President of VRBO
Since the beginning of the coronavirus COVID-19 crisis, Vrbo / HomeAway has enforced the existing cancellation policies of property managers and owners. As a consequence, on the guest side, travelers are wondering why they did not get full refunds like from Airbnb. Visit Vrbo's official coronavirus page for owners and property managers for more information.
Yet, Vrbo has some less partner-friendly moves. For instance, it has stopped making advanced payouts when guests have already sent out the money to Vrbo / HomeAway. Instead, you will only receive your money on the check-in day. It means a less favorable cash flow position for you and a better one for Vrbo.
Enforcing Vrbo Partner Policy, but enabling and Rewarding Voluntary Refund to guests
If you have listings on one of Vrbo family websites, you may have received canned messages from your guests asking you for a voluntary refund. The decision is up to you, as Vrbo enforced your pre-existing cancellation policy. Yet, Vrbo has made it easy for guests to ask for it and for you to act on it, which certainly removes this type of request from their customer service. Vrbo says that these COVID 19-related cancellations will impact neither your property search ranking metrics nor your Premier Partner status.
Vrbo rewards you if you let guests cancel bookings made prior to March 13 and staying soon
On March 18, Vrbo launched a program to make it easier for guests to cancel bookings made prior to March 13 and staying between March 13 and April 30. We understand that it is not mandatory, but Vrbo asks partners to handle these cancellations in one of 2 ways (even if those trips are outside of the set cancellation policy):
– Option 1 (Default): Offer a credit for full value and flexible stay dates within the next year (at no additional cost) to travelers who can't take trips now due to COVID-19.
– Option 2: If the traveler is unwilling to accept a credit, we advise partners to issue them a refund. If partners are unable to accommodate a full refund, HomeAway expects partners to provide at least a 50% refund if the traveler cancels during this time.
In return, this what Vrbo / HomeAway will give to these listings:
– They will reward them with additional visibility in traveler searches. The more partners do now for travelers, the more we will reward them moving forward (so a 100% credit/refund will count more than 50% refund).
– Partners who do not abide by these standards (offering a 100% credit/refund of at least a 50%) will be disadvantaged vis-a-vis those who act within our policy. (Rental Scale-Up understands that these listing will not get any additional boost.
---
1.3 Booking.com and coronavirus (refund and cancellation policy)
Booking.com's refund and cancellation policies are captured what they call their "Forced Circumstances (FC) / Force Majeure policy ". Unlike Airbnb and Vrbo have decided to take policies that are basically the same across the world, Booking.com has more case by case approach: Guests can cancel bookings depending on their country of destination or provenance. It also depends on the check-in date for their stays.
On April 3, Booking.com announced a big change: For all new reservations made as of 6 April 2020, they will no longer apply Force Majeure conditions for guests seeking to cancel or modify their booking due to the current COVID-19 outbreak. These reservations will be treated like any standard booking, according to our policies and procedures.

For reservations made on or after 6 April 2020:
The COVID-19 Force Majeure procedures do not apply.
Booking's standard procedures apply, including relating to Non-Refundable and Partially Refundable reservations. As such, you will be in control of whether, when and how to refund COVID-19-related guest cancellations for reservations made on or after 6 April 2020, based on the policy chosen by your guest, your individual, legal and governmental situation and mandatory consumer law.
As the COVID-19 situation evolves constantly, Booking reserves the right to reinstate their contractual Force Majeure policy.
You remain responsible for making sure your availability on Booking's platform is up-to-date, including when government restrictions mean your property must be closed. Should a guest book a room that is in fact not available, the guest must be given a full refund unless they agree to a different solution.
For active reservations made before 6 April 2020, regardless of future check-in date:
There is no change. Booking.com's Force Majeure procedures still apply. For more information about these procedures, please visit our Partner Hub.
We anticipate that more governments around the world will implement binding regulations that restrict the movement of people. Our Force Majeure procedures will apply as normal to any reservations made before 6 April 2020 for any future check-in date where government travel restrictions make it impossible, illegal or prevent guests from traveling to or staying at the accommodation they have booked.
---
2. Coronavirus: Pricing and Revenue Management advice for Airbnb & vacation rental property managers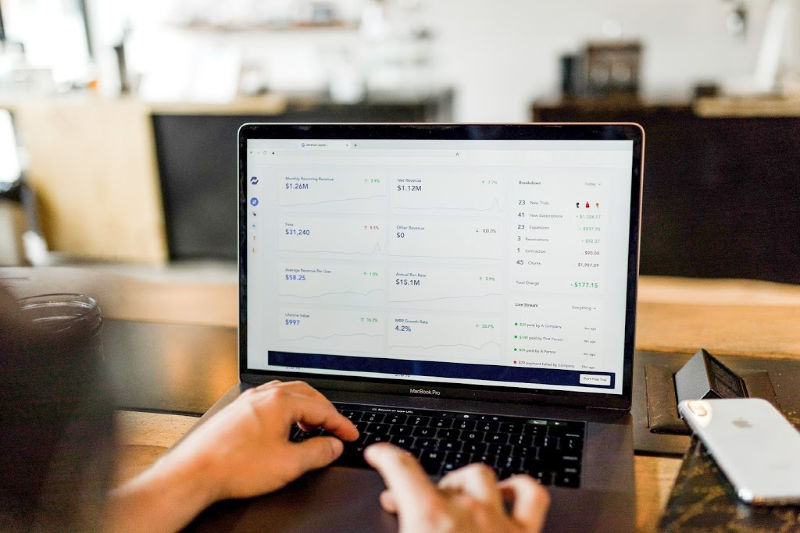 Several companies have stepped in to share advice on what Airbnb property management companies, vacation rental managers, and serviced apartment operators should do to preserve their revenues. We have gathered the best sources and summarised their tips for you.
To visualize the situation (E.g. drop in bookings in the US and Europe) with simple charts and data, go to our article: Vacation Rental Data And Charts Show That Coronavirus Has Biggest Impact On Bookings In Europe (Vs US), In Urban Areas, For The Next 30 Days. Drive-To Destinations To Fare Better.
---
2.1 How to price a vacation rental, an Airbnb or a serviced apartment during or after the coronavirus crisis.
More than Pandemic pricing: Adapt your marketing to a changing environment
In the video below, Scott Weir from Pillow Property Partners shares the 5 things that will be impacting the UK serviced apartment market this year, due to the coronavirus crisis. What he says is transferable and relevant for a lot of us, vacation rental managers resort areas, operators of short-stay apartments in urban areas, and owners of villas in the Caribbean.
Number of overseas guests dropping, prepare for them to come back slowly
Number of domestic travelers should go up, make your places attractive for staycations
Events canceled (both business and leisure): If your properties depend a lot on bookings from eventgoers, watch out for events cancellations and adapt your prices
Guests self-quarantining at your property: What is your policy if some guests contact you and tell you that they want to book your place to self-quarantine themselves? Do you say yes, but with a high cleaning fee? What is your policy should a guest fall sick and has to stay quarantined at one of your properties?
Impact on your operations: Some of your cleaners may walk away as they would not want to clean up a property and fall sick. Where will you find back-up?
Make your low season prices last further: To preserve occupancy, you may have to keep your low season prices even way in the summer.
Hotel digital marketing agency GCommerce has published the following tips with hotels in mind but they apply to your short-term and vacation rental business strategy in the wake of the COVID-19 coronavirus epidemic:
Focus all of your digital media efforts on domestic travel,
Engage your repeat customers,
Be prepared for ADR (average daily rate) cuts and flash sales.
What dynamic pricing tool vendors Recommend
Vendors Beyond Pricing and PriceLabs have shared some tips that are most useful if you are using a dynamic pricing tool for your properties. Yet, even if you are not, you may want to read and understand why they are recommending this and think about how you can apply this into your own business.
PriceLabs recommends:
Adjusting for changes in event dates: Some events may have been canceled entirely, but others may have just been postponed. It may mean that the recommendations from your dynamic pricing tool have not caught up with the news yet: The original event dates might still look like high-demand on your PriceLabs calendar and the new event dates don't have high enough prices.
Adjusting for changes in long-term tourism trends: It means lowering your base price for a while, even during the peak summer season, as 2020 may be quite depressed
Occupancy Based Adjustment: Attract couples by creating a special price based on lower occupancy, for instance. It enables you to cast a wider net and to catch more bookings, instead of having a 4-bedroom villa sitting empty this Spring.
Beyond Pricing has more simple advice for the moment, advocating using last-minute discounts for the short-term and lowering your base price for the long term as they also predict a softer year.
---
2.2 Best practices for your staff and how to help guests and Owners feel safe
Anthony Lee, Head of Operations for European vacation rental management company Altido, has created a booklet to help its staff take the right measures when it comes to cleaning properties. As it is a company operating in several countries with multiple local offices, it has thought about what message to send to guests and to owners. To help other property managers, the company has shared the document widely. You can ask here for free access to it.
For example, here is what the company is doing for owners:
– Assuring them that their properties will be cleaned after a guest leaves
– An email from ALTIDO GM/CEO to all owners about the steps ALTIDO are taking to reduce risk and assuring them that we are taking this world event seriously
When it comes to cleaning, Properly has published great tips on what staff should be doing. The more obvious tips for cleaners to use an approved disinfecting cleanser, not all cleansers disinfect. Cleaning even clean-looking dishes and appliances are part of this extended routine, as well as deep cleaning the cleaning items (bacteria can live on the surface of a dishwasher liquid bottle, for instance).
Properly then recommends explaining to guests what additional precautions you have taken to protect their health. As a property manager, if you interact with homeowners, you may want to communicate the same reassuring information to them.
---
3. Coronavirus: Impact on Vacation rental and Airbnb conferences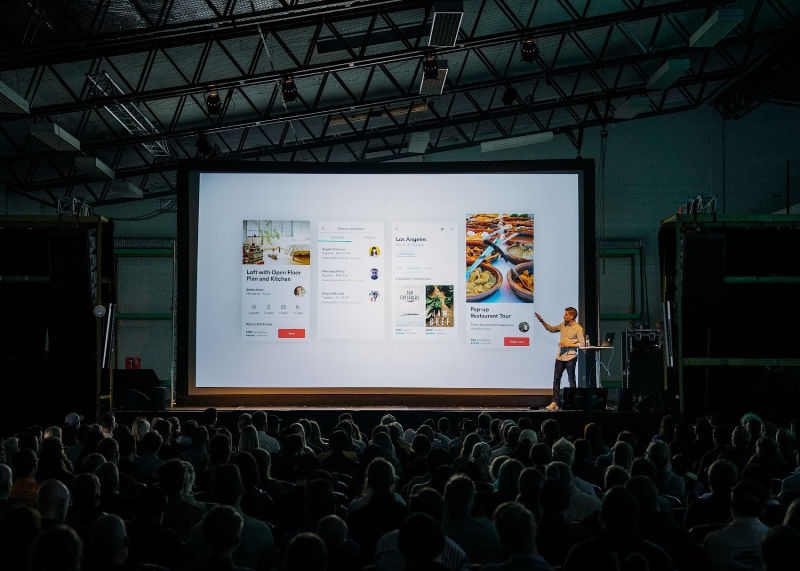 March is a big season for travel and rental conferences. Some vacation rental and Airbnb conferences may at risk. We will keep you updated on this page:
---
4. Other coronavirus update Sources
These are other useful links for you: