On May 24, Airbnb announced its most comprehensive update to its service in 12 years. The company unveiled a simpler and more inspiring guest experience and upgrades that make it even easier for anyone to be a Host. It promises to impact how Airbnb hosts interact with the platform and how they welcome guests.
Airbnb believes that travel is recovering but that it is also changing. But how people are using Airbnb and seeing the brand has probably changed too: a higher share of long stays (24% of nights booked came from stays of at least 28 days in Q1 2021, compared with 14% in 2019), more rural and less urban destinations, more entire homes and fewer shared places booked, more domestic and less international bookings. As travel returns, Airbnb's original use case will come back (a 2 to 3-night stay in an apartment in a big city), but the pandemic has created some mutations in Airbnb's DNA.
To adapt, Airbnb has unveiled its plan for 2021. It relies on 4 pillars:
Educating the world about what makes Airbnb different—hosting
Recruiting more Hosts and setting them up for success
Simplifying the guest journey
Delivering world-class service
---
Pillar #1: Educating the world about what makes Airbnb different — hosting
No need to make too many guesses about this part, as it corresponds to Airbnb's massive advertising campaign called "Made possible by Hosts". It is the company's first large-scale marketing campaign in five years to show the benefits of being hosted and give people a reason to become Hosts. They used real photos from guests on trips that illustrate what it feels like when you're booking with an Airbnb host.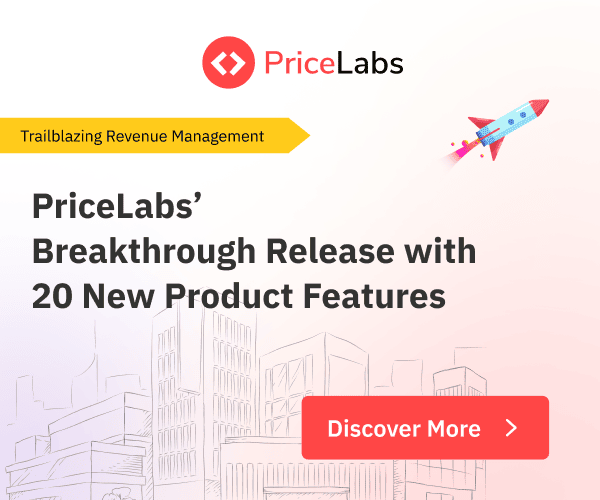 On Rental Scale-Up, we've analyzed Airbnb's 2021 commercials, showing how the videos were emphasizing entire homes, non-urban destinations, and family trips. We also contrasted them with Vrbo's commercials, which show bigger homes and larger families, as a reflection of the two competitors' different positioning.
On this front, the big new thing for the rest of 2021 is that the "Made Possible by Hosts" campaign, originally launched in the U.S., France, the U.K., Canada and Australia, will be expanded to Italy and Spain in Q2.
---
Pillar #2: Recruiting more Hosts
We've already seen a few things of this part of Airbnb's 2021 plan, but Brian Chesky promised more for the May 24 special announcement.
Campaigns to recruit new Airbnb hosts
In key markets where it needs more supply, Airbnb has repurposed the videos of its "Made Possible by Hosts" commercials to recruit new hosts. The company says that it has already driven decent traffic to its host sign-up page in these countries.
Airbnb has also ramped up its Airbnb Ambassador program, where independent entrepreneurs are commissioned for finding, nurturing, signing up, and training potential hosts. Ambassadors typically create events for their online communities, are influential on social media, or host offline meet-ups in local towns around them. Like Avon ladies and Tupperware representatives, this force of local entrepreneurs can penetrate some markets in a more cost-effective way than Airbnb employees could.
Airbnb has also been busy, across several countries in the world, recruiting more rural hosts. For instance, the company has launched its rural bootcamp to help farmers and locals develop a hospitality side business in countries in Italy, France, Spain, Germany, Australia, and the UK.
A new sign-up and onboarding process for new Airbnb hosts
Airbnb says that new hosts can already get succesful fast on its platform. But the company wants to make it even faster and better;
When new Hosts list their homes on Airbnb, they typically get booked within days. For new listings that were both activated and booked in Q1 2021, 50% received a reservation within four days of activation, and 75% received a reservation within 12 days. During the pandemic, Hosts in more than 60,000 cities and 220 countries and regions received their first booking.
A new host sign-up page with possibility to connect with existing hosts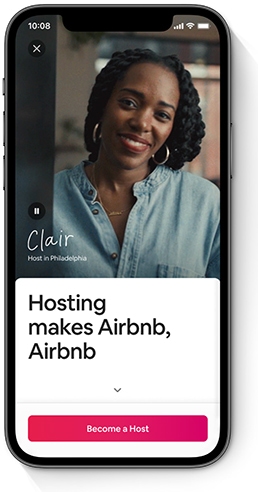 Airbnb's sign-up page for prospective hosts has been revamped to features stories and video testimonials from experienced Hosts to help and inspire others to get started. The new slogan is "Hosting makes Airbnb, Airbnb".
As we've shown, this "Try Hosting on Airbnb" page also helps connect would-be hosts with existing Airbnb Hosts. These experienced hosts are actually Airbnb Ambassadors who can hold online webinars and even 1-to-1 coaching sessions with host leads. As a result, Airbnb has created an educate-and-nurture funnel for prospective leads who are not yet ready to start listing their place straight away. Competitors such as Vrbo and Booking.com do not have such a funnel and certainly not with "real people" to animate it.
A new Airbnb earnings calculator: What's my place worth?
Airbnb has also redesigned its earnings calculator that prospective hosts can use to assess how much money they would be making when hosting on Airbnb.

Upcoming: A simplified listing funnel for new hosts
On May 24, Brian Chesky unveiled a simplified listing funnel for hosts, promising to bring from "dozens of steps" to "just 10".
Increasing the conversion rate of people who go from start to finish when listing a new property is a crucial metric for online travel platform. The more steps there is, the more people will drop and fail to active their listing. Some mandatory steps may also be surprising blockers, such as finding the name for a property (who would you call your apartment?).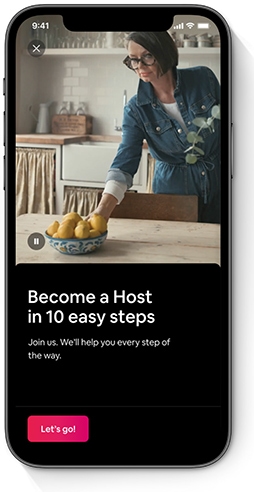 ---
Pillar #3: Simplifying the guest journey
Introducing Flexibility in search options to help travelers discover more options, travel dates, property types, and destinations (and fill in supply gaps)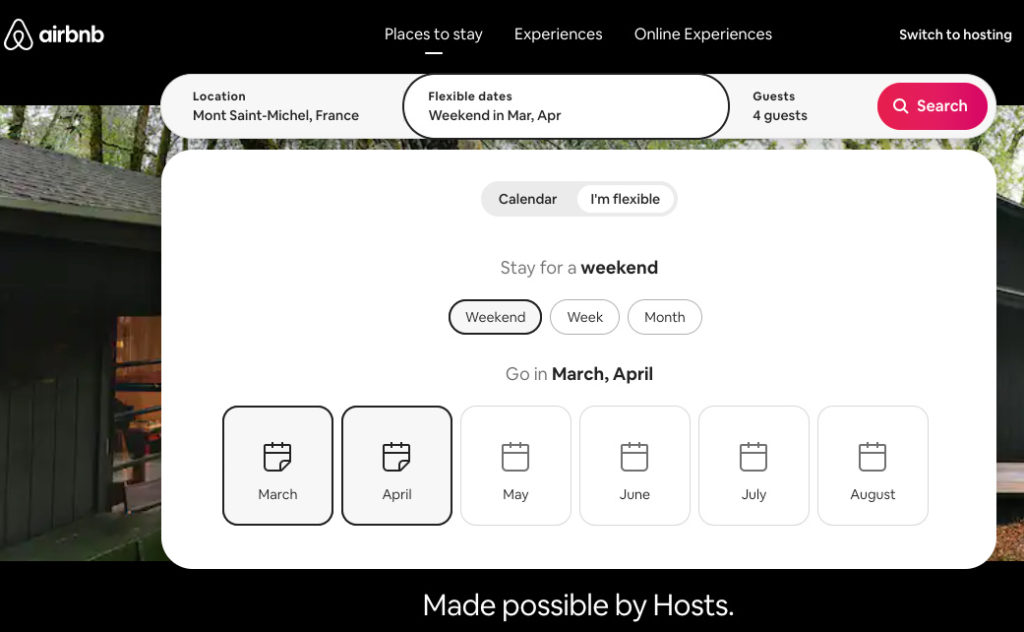 In February 2021, Airbnb launched a flexible dates feature to support guests who have more flexibility about when
they travel. Instead of having to narrow down exact dates for their trip, guests are able to search for a
weekend getaway, a week-long vacation, or even a month-long stay "sometime in the next few months."
We explained how interesting Airbnb's Flexible Dates was to generate bookings from people who know WHERE they went to go, but not exactly WHEN. This is a compelling tool in times of uncertainty. It also a nice feature for vacation rental owners listing their place on Airbnb, as it surfaces more properties in search results, even the ones that would have full and hidden on a specific search date. It also helps Airbnb create the illusion of more choices in regions where the supply may be low, by removing the date restrictions.
Airbnb says that:
Since the feature launched, there have been more than 90 million flexible date searches. Guests who used this feature converted at a higher rate than those that did not.
A streamlined guest journey
Just as the listing process will be simplified, Airbnb promises to make it easier and faster for new guests to sign up , create an account, and book a place. Here again, Airbnb is removing steps from an existing product flow.
Now, a new guest on Airbnb will be able to go from signing up to confirming a reservation in just 60 seconds.
A new arrival guide
Airbnb has just released a new arrival guide, which hosts can fill in to welcome guests. It also helps guests save time by storing information that is frequently used.
---
Pillar #4: Delivering world-class service
Guest and host support is crucial for an online platform such as Airbnb. In 2020, the company laid off so many customer service staff and contractors that many people complained about the long queues on the phone when travel rebounded in summer 2020.
Improving community support products
On May 24, Airbnb unveiled its redesigned Help Center, with:
personalized guidance to easily solve issues in a few steps,

expanded support in dozens of new

languages,
and elevated premium support for our Superhosts. (Enhanced, dedicated support for Superhosts—North America initially, globally by year-end.)
Enhancing safety protocols
On-trip assistance has a 30-second support line, with embedded translation in most languages.
Localized emergency service information for fire, police, and EMT in most regions
Urgent on-trip support is now offered in hundreds of languages.
Scaling operations
Airbnb has accounced the hiring of
Brent Potts as Airbnb's Vice President of Community Support,
Donald Hicks also Vice President of Trust Policy & Partnerships