On February 2, 2022, take part in the #BookDirect movement to encourage travelers to book directly with you and your peers. To celebrate this very special day in the year of short-term rental owners and managers, we've joined forces with Boostly's Mark Simpson to explain what #BookDirect is about, share with you an action plan, and give away videos and images you can use on your social media channel channels. On the 2022 #BookDirect day, Mark will be releasing his book "The Book Direct Playbook" and hold with Rental Scale-Up's Thibault Masson a no-holds-barred debate titled: Is #BookBirect just myths and overpromises?
What is the #BookDirect movement?
#BookDirect Day 2022 is scheduled for February 2, 2022. On this day, owners and managers of short-term rentals across the world will unite to encourage travelers to book directly with them for their 2022 trips. Across social media channels, such as Instagram, Twitter, TikTok, Facebook, and LinkedIn, owners and managers will post messages, photos, videos, and infographics to promote direct bookings.
On Instagram, the hashtag is popular among short-term rental owners and managers, as you can see here: https://www.instagram.com/explore/tags/bookdirect/ . Here's one sample taken from the #bookdirect hashtag page on Instagram;
The #BookDirect movement is a social media-based campaign that is designed to encourage everyone to book their travel arrangements directly with the owners and managers of vacation rentals, instead of through a third party. The main reason why this movement is gaining traction on social media is that short-term rental advocates believe that it is the best way to go. They believe that this will help to ensure that guests get the best deal possible, while owners and managers get more control over their travel arrangements.
#BookDirect is a hashtag that has been around since 2012 or 2013, but it is only in the past years that this movement has been gaining a lot of traction on social media. Influencers and advocates for this type of booking have taken to their blogs and other forms of social media to create a buzz about why people need to book directly with vacation rental owners and managers rather than through a third party.
In the vacation rental industry, VRM Intel's Amy Hinote has been at the forefront of promoting #BookDirect. This is how she summed up the idea behind it:
What if hundreds of vacation rental providers sent out the same message on the same day about the benefits of booking direct?
Your action plan for #BookDirect day 2022, with The Book Direct Playbook author Mark Simpson
On February 2, 2022, for the fifth annual #BookDirect Day, Mark Simpson, another hospitality advocate is joining forces to spread the Book Direct gospel. Mark has great experience with social media to help promote short-term rentals and direct bookings. His 6,500+ member strong Hospitality Owners Community is very active and he's launched a service called Boostly Content Creator which gives hospitality business owners the tools and content they need to be successful on social media.
What triggered Mark to spread the #BookDirect word further is what Brian Chesky, Airbnb's CEO, said about direct bookings in an April 2021 interview. Asked about whether he was worried about guests booking direct, Chesky said that he wasn't worried because he thought that it wasn't happening that frequently.
In the video below, you can hear what Brian Chesky and see how Mark Simpson reacted at the time:
So, for Mark, the #BookDirect movement is about each and every owner and manager banding together for something that it is bigger than themselves. Guests do book directly, as facts and data from summer 2021 proved abundantly clear.
The pandemic has increased the number of people staying at a vacation rental home for the first time. Now is the time to let these new vacation rental fans discover the benefits of booking directly with property owners and managers.
Here are three things that you can do to prepare for the 2022 #BookDirect day.
Post on social media and send a newsletter to your past guests
Join forces with hundreds of other property owners and managers on February 2 to help travelers be more aware of the possibility and benefits of booking directly with you and your peers.
You can start preparing today for creating your images and videos. If you have tools like Hootsuite or Later, you can schedule your posts for February 2. Do not forget to use the hashtag #BookDirect.
You can also prepare and schedule a newsletter for your past guests and current prospects, to remind them that they can book directly with you. Mention the #BookDirect movement as a social proof that creates trust and encourages them to book direct as thousands of other travelers do each year.
To save you time, Mark Simpson is shared with you more than 20 videos and images dedicated to the #BookDirect day. Just go to this Dropbox folder, pick the ones you like, download them at no cost to you, and use them on February 2.
Attend our live debate: Is #BookDirect just myths and overpromises?
On the same day, Mark is also joining Rental Scale-Up's Thibault Masson for a live, no-holds-barred debate called: IS #BOOKDIRECT MORE THAN JUST MYTHS AND OVERPROMISES? You can already get your free tick to the live event here: https://www.rentalscaleup.com/bookdirect-2022-debate/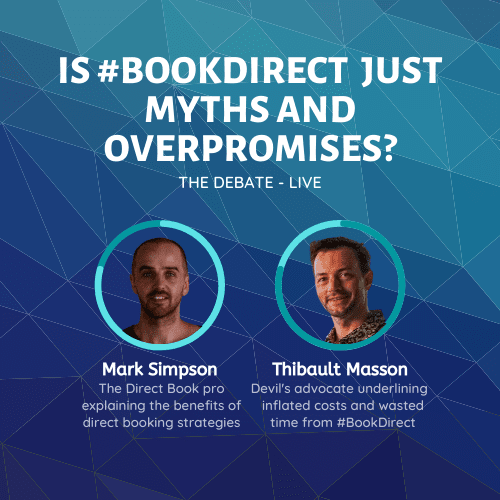 Get actionable and proven tactics, educate yourself about the pros and cons of direct bookings, and make up your own mind about what is good for you and your properties by attending this live debate. Thibault will play devil's advocate, defending third-party bookings, while Mark will provide an objective yet persuasive perspective on why increasing your share of direct booking can be beneficial.
If you register for the debate, you immediately receive a coupon code to enjoy Mark's Boostly Content Creator for free for one month as a bonus.
Get Mark's book: The Direct Book Playbook
On #BookDirect Day 2022, Mark is releasing The Book Direct Playbook, which is available for pre-order here: boostly.co.uk/book .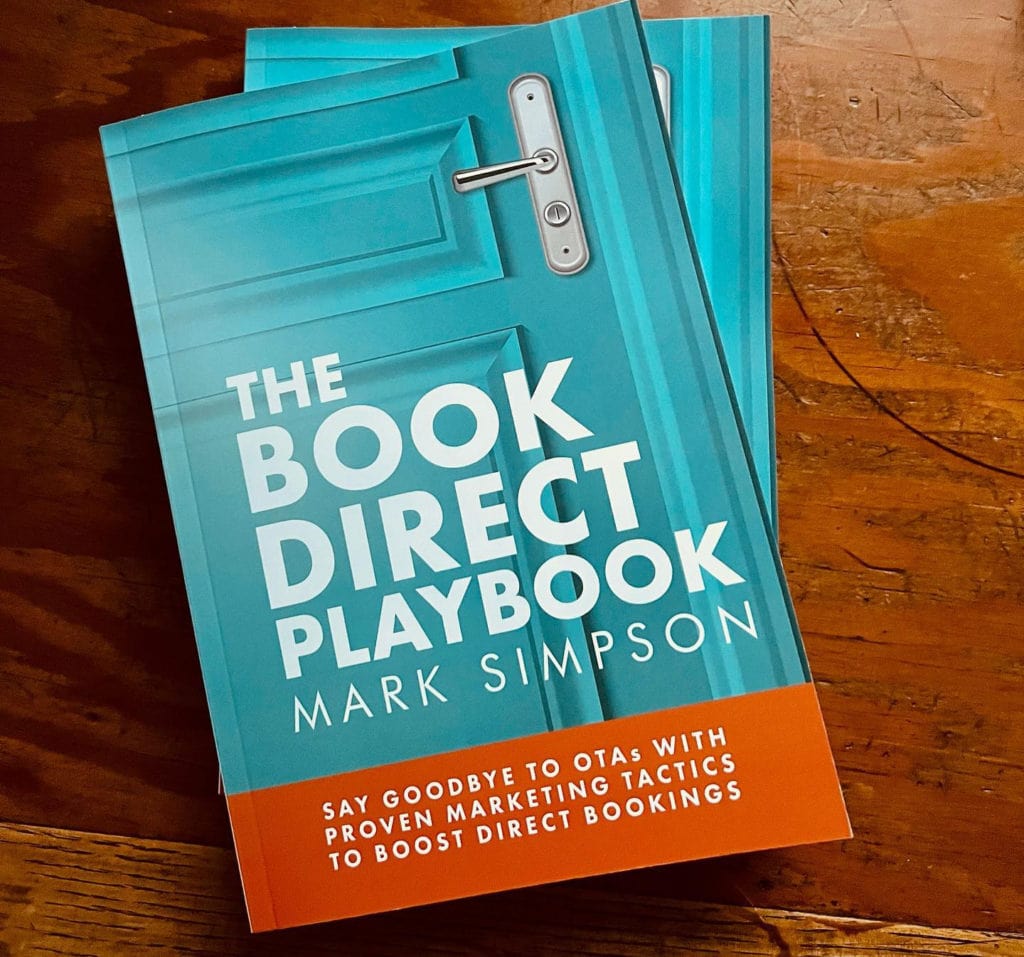 Here's a preview of Mark's book:
Takeways
#BookDirect is a movement that encourages travelers to book directly with you and your peers. The goal of the campaign is to raise awareness of the importance of booking direct, as well as to show the benefits of doing so. On February 2, 2022, take part in #BookDirect day by using social media to promote the campaign and share content such as videos and images. To help you get ready for this special day, we've joined forces with Mark Simpson from Boostly. In this article, we went over what #BookDirect is all about, what you need to do to participate, and how it can benefit your business. Be sure to check out Mark's upcoming book "The Book Direct Playbook".