Airbnb recently introduced a series of measures aimed at preventing parties and gatherings. These steps point out to the mounting number of new restrictions on bookers, such as:
The platform has blocked over 770,000 distinct reservation attempts in the US and Canada and prohibited one-night reservations over the Halloween weekend in entire home listings in the United States or Canada.
While more jurisdictions are looking into regulating short-term rentals, Airbnb is trying to "get its own house in order." The main concern that keeps Airbnb's negative press for too long is unauthorized house parties at Airbnb listings. Airbnb parties annoy neighbors, frustrate owners, and motivate local authorities to rein in short-rental platforms. 
Much worse, they can take human lives. A year after the mass shooting at a California home rented through Airbnb left five people dead, the short-rental platform tries to avoid repeating this kind of nightmare on this year's Halloween weekend. Technology and protection measures are being put into use to stop large gatherings and reservations of its listings for house parties.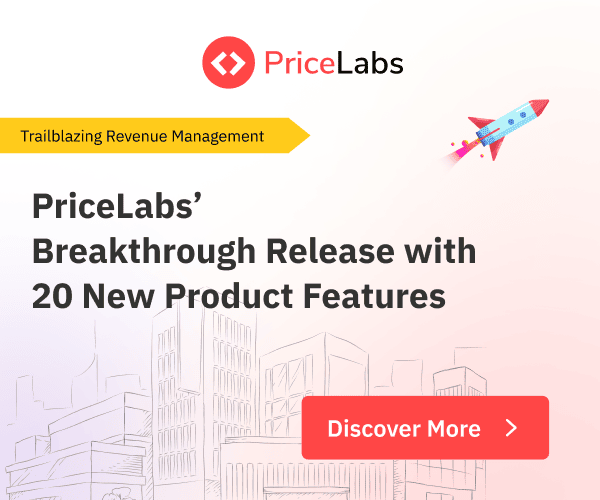 The long list of measures introduced by Airbnb on the guest-standards front is both preventive and punitive. Clearly, Airbnb wants to say that "the party is over," but are these measures appropriate to better Airbnb's image and to make hosts feel safe and protected? 
Who is no longer welcomed?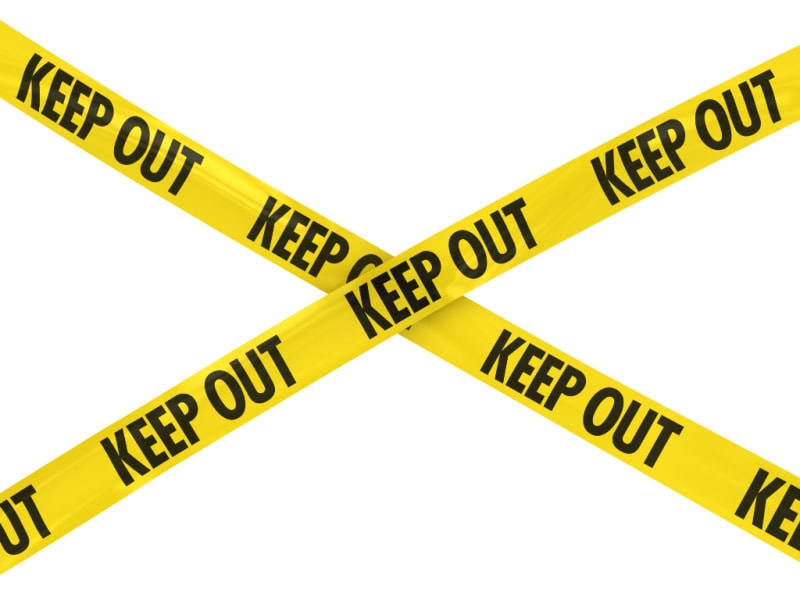 Catherine Powell, Airbnb's Global Head of Hosting, announced an update on Airbnb's work to strengthen and enforce their hosts' and guests' standards to help assure that their community continues to foster trust and high-quality experiences. Airbnb travelers who don't treat hosts, homes, and neighborhoods with respect and violate Airbnb's policies and standards may be kicked out of the platform. 
According to Airbnb's data, last year, the popular short-term rental platform suspended 100,000 guest accounts, including 5,000 guests who violated their policies regarding parties and gatherings.
The list of Airbnb's Guest Reliability Standards is now even longer and includes new rules for guests who stay in Airbnb listings. Airbnb requires guests not to:
Disrespect check-in and check-out times;
Bring unauthorized pets (excluding any assistance animals);
Tamper with or remove Approved Security Devices;
Disrespect house rules that are consistent with Airbnb's policies.
Airbnb guests have to behave per the platform's community standards and health and safety requirements, but also, they have to meet guests' standards that can be divided into three main groups:
Respect surrounding communities (Noise, parking designations, litter);
Respect listings (Check-in time, guest authorization, pet authorization, no smoking, security device interference, cleanliness, checkout time, key return);
Respect hosts' rules (house rules);
Airbnb shared its plan for tightening community guest standards one year ago when they introduced new guest reliability standards after hearing the hosts' most common concerns. At that time, Airbnb pointed out that it has dedicated $150 million to improving community guidelines in three areas: guest standards, a ban on "party houses," and introducing a dedicated line for local officials to contact representatives directly for questions regarding policies and procedures.
Canceled high-risk reservations, suspension and removal of listings
While tightening the rules for guests, Airbnb is trying to win the battle against parties and large gatherings in Airbnb rentals.
Using risk detention technology to identify suspicious reservations, the platform identified and canceled nearly 9,000 high-risk reservations in the United States and Canada. Relying on this technology that flags suspicious reservations, Airbnb scans the duration of the stay and certain listing attributes, such as whether the guest has a history of positive reviews, the number of nights of the reservation, etc. 
The technology was also applied in Australia. Airbnb announced that more than 400 listings across Australia had been suspended or removed from the platform as part of an effort to crack down on rental parties. 
It seems that the short-rental platform wants to send a clear message that bad behavior is not allowed on Airbnb properties. Derek Nolan, Airbnb's Head of Public Policy for Australia, pointed out that the actions were taken by Airbnb concern a very small minority of hosts who have previously received warnings regarding not taking their hosting responsibilities seriously or have otherwise violated policies. 
The suspension and removal of listings in Australia followed after the deployment of enhanced manual screening and industry-leading automated systems by Airbnb across Australia, to combat parties and other neighborhood disturbances.
The system was put in use after a successful pilot in Melbourne, where more than 1,400 bookings were prevented from taking place because they were considered high risk. 
According to Airbnb's data, between 1 August 2018 and 31 July 2019, 0.03% of Airbnb trips involved damages requiring a claim of USD 500 or higher. 
Ban of same-day, same-city reservation by under-25s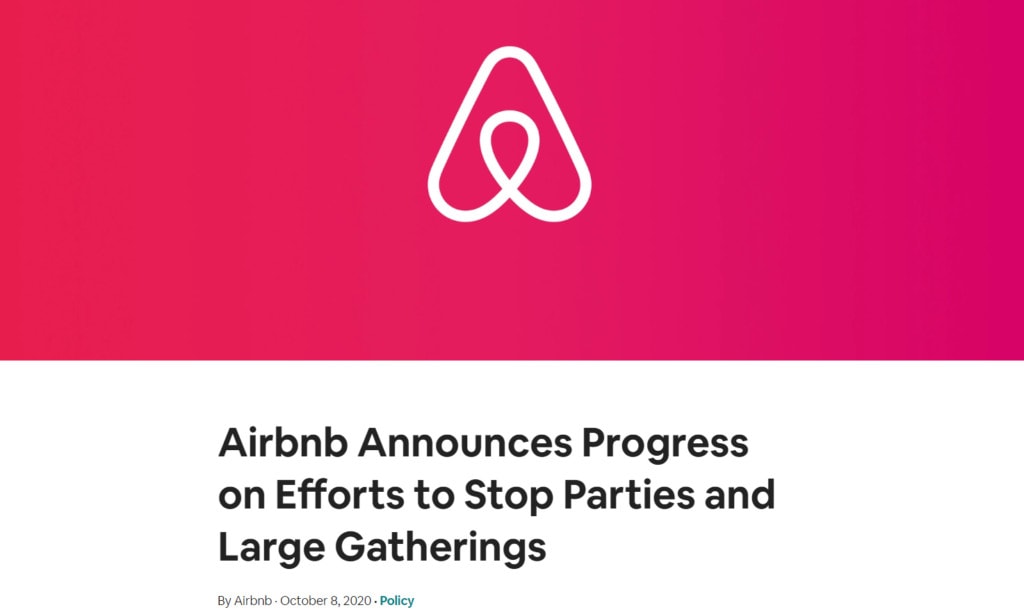 One of the initiatives to combat unauthorized parties includes restricting some guests under the age of 25 from booking entire home listings in their local area. Airbnb does not allow U.S. guests under the age of 25 with less than three positive reviews to book entire home listings near to where they live.
These guests are still allowed to book any type of listing outside their local area and book private rooms and hotel rooms through Airbnb, regardless of where they live. Previously, the same initiative was introduced in Canada, after the shooting at a Toronto Airbnb booking. Airbnb's technology has blocked over 770,000 distinct reservation attempts in the US and Canada.
New Covid-19 related requirements for wearing masks and social distancing
Amid the Covid-19 crisis, Airbnb hosts and guests are asked to adhere to mandatory masks, social distancing, and cleanliness guidelines. These requirements were introduced with the Enhanced Cleaning Initiative, developed together with health experts, an initiative that includes a five-step cleaning procedure as well as social distancing guidelines.
Airbnb revealed that homes enrolled in the Enhanced Cleaning Protocol are among the most popular listings on the site and have three times more bookings on average compared to other listings. Along with the recommended guidelines, hosts will still need to respect local government or health authority guidance. 
Hosts will be asked to commit to these guidelines when logging into their Airbnb accounts by November 20 or be subject to warnings, suspensions, and even removal from the platform. At the same time, guests have to agree to the guidelines when booking Airbnb listings.
So far, Airbnb has approved nearly 1.5 million listings that meet its enhanced cleaning standards. The top 10 countries with the most "enhanced clean" listings are the United States, France, the United Kingdom, Spain, Italy, Mexico, Brazil, Australia, Canada, and Greece.
Is Airbnb trying to avoid tighter regulation on short term rentals?
Airbnb is boosting these "self-regulatory" measures while state authorities in different countries are looking into the regulation of short-term renting.
Western Australia is among the states that have most recently considered regulating Airbnb-like short-stay accommodation. The government plans to launch a registration scheme for all short-term accommodation providers.
"Any registration scheme for short-term rental accommodation will ensure that guests know that they are protected and will be supported by a public education campaign for owners, property managers, and purchasers," WA Planning Minister Rita Saffioti said.
In 2018, Victoria passed a bill that gives short-stay accommodation providers and their neighbors more power and stipulates fines of up to AU$1,100 for guests who commit certain conduct breaches, including creating unreasonable noise or behaving badly; causing a health, safety, or security hazard; damaging common property; and obstructing a resident from using their property. Earlier this year, New South Wales also introduced new restrictions on short-term rental accommodation. Similar discussions are taking place in Ireland. 
What is the takeaway?
Airbnb will probably continue to strengthen restrictions on bookers by introducing new "self-regulatory" measures that would help them hold owners from leaving the platform. The popular short-rental platform will extensively use technology as part of its effort to stop unauthorized parties and collaborate with local authorities. How long this will keep Airbnb out of the regulatory radar remains to be seen.