(updated on July 27, 2022) Airbnb has announced that, starting August 22, 2022, hosts who cancel a reservation risk paying a cancellation fee to Airbnb ranging from a minimum of $50 to a maximum of $1,000. The previous maximum host cancellation fee was $100, so this is an up to 10x increase. Airbnb will take this fee to hosts on their future payouts if the company thinks that the cancellation could have been avoided (i.e. it is entirely at the host's will, for instance, to host someone else). As you will discover in this article, the fee can apply pre and post check-in. Find out how vacation rental managers and owners are reacting to the news in the last part of this article.
Airbnb wants to punish hosts who can "cancel on guests for preventable reasons—like accidentally double-booking or wanting to host friends and family instead". The company thinks such behavior makes guests lose the confidence to book on Airbnb, impacts all Hosts, and hurts the entire Airbnb community.
The increased host cancellation fee is in line with increased guest protections as expressed in the new Rebooking and Refunding policy, as well as Aircover for guests
When Airbnb announced its new Rebooking and Refunding policy, it first announced that hosts might pay for the costs of relocating guests to another property. As hosts mobilized, the company backtracked but said it would be working on something else to prevent unwanted behaviors. So, this host cancellation fee can be seen as Airbnb's new stick to punish not only "avoidable host cancellations", but also reservations canceled by guests post check-in, due to a serious issue created by hosts, which justifies rebooking them elsewhere (see below for details).
The increased fee is a mirror of the increased guest protections that Airbnb wants to offer. During its Summer 2022 Release, the company unveiled Aircover for guests, which relies on procedures that increase the number of situations where hosts may be to refund guests (and now have to pay a host cancellation fee concomitantly).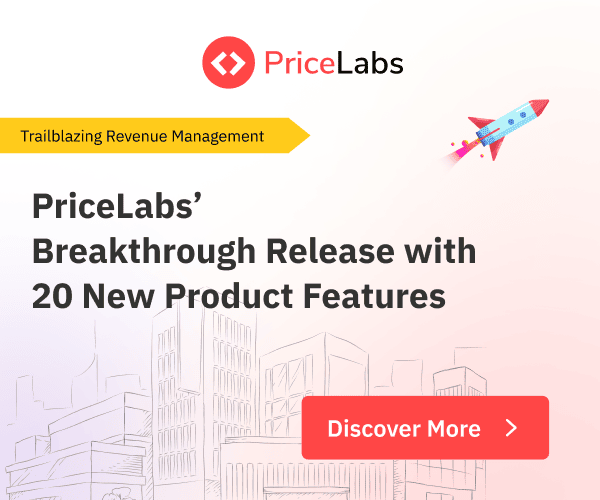 Why heavily punishing double bookings can result in hosts either staying 100% loyal to Airbnb … or leaving the platform forever.
Most hosts will agree that canceling at-will on guests is not professional and should be avoided. Guests rightly hate it when they are in a situation where an Airbnb host canceled last minute. Now, the issue of double-booking is very interesting, as it can be a two-edged sword for Airbnb.
In my experience working with Booking.com's team in charge of vacation rental hosts, double bookings often happen to hosts who are either new to the industry or new to the platform. Some hosts may not have realized that listing on multiple platforms, such as Airbnb, Vrbo, and Booking.com, required them to synchronize their calendars. Using iCal or a channel manager to do so requires a learning curve and maybe extra software expenses.
Other hosts may not realize that instant booking by default is turned on when listing a new property on Airbnb. If they live in a high-demand area and have underpriced their property, they may get bookings on the same day before they have even synchronized their various calendars.
At Booking.com, hosts getting double bookings can be harshly punished, as they have to incur the costs of relocating guests to another property. For hosts unaware of such practices, it can be a nasty surprise. Some hosts decide to walk away and leave the platform.
In the case of Airbnb, hosts do not have to pay relocation costs, despite what the company first indicated when it rolled out its new rebooking policy. Yet, this new host penalty may now apply to such cases. Some hosts may decide that staying exclusive to Airbnb is the best way to avoid double bookings and ensuing host penalties. However, others may decide that Airbnb is aligning too much with guest-friendly practices such as those of Booking.com.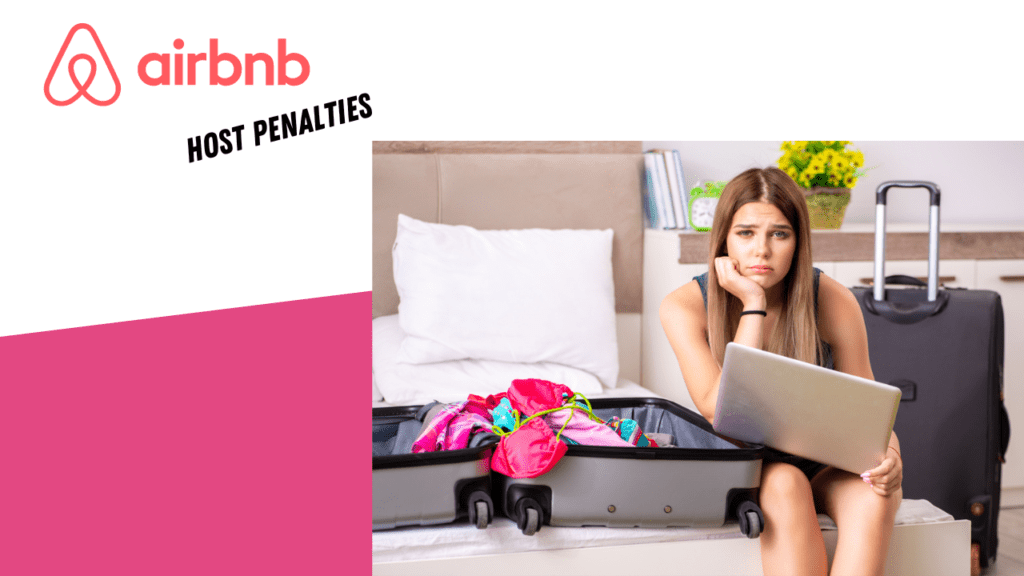 Host cancellation penalties also apply after guests check-in, on top of the Rebooking and Refund policy.
Hosts may also pay a cancellation fee after guests have checked in, in case the place poses a significant health risk, is substantially different from the listing description, or misses a key amenity. This is in line with Airbnb's new Rebooking and Refunding policy, which makes it easier for guests to cancel for these very reasons. In all these cases, hosts have to refund guests and pay an extra host penalty / cancellation fee to Airbnb.
So, this is not just a cancellation fee that applies before a guest's stay but also up to 72 hours after the guest checks in, as per Airbnb's Rebooking and Refunding policy.
So, what could trigger this host cancellation fee after check-in? If we refer to Airbnb's Rebooking and Refunding policy, we can see below the list of "travel issues" that may make a guest unable to stay at a property:
Host fails to provide access to the accommodations.
Host fails to disclose in the Listing that the Host, another person, or a pet will be present during the stay.
Accommodations are not habitable at check-in for any of the following reasons:

They are not reasonably clean and sanitary, including bedding and towels.
They contain safety or health hazards.
They contain pests.

Listing contains a material inaccuracy such as:

Incorrect home type (e.g. entire home, private room or shared room).
Incorrect type or number of rooms (e.g. bedrooms, bathrooms, and kitchens).
Incorrect location of the accommodation.
Special amenity or feature described in the Listing is not present or does not function (e.g. pool, hot tub, bathroom – toilet, shower or bathtub, kitchen – sink, stove, refrigerator or other major appliance, electrical, heating or air conditioning systems).
Airbnb customer support to make the final call on whether cancellation was avoidable or an issue was so big that guests could not stay.
Just as with the Rebooking and Refunding policy, hosts may feel that Airbnb is introducing increased uncertainty for them. In the end, it is an Airbnb case worker, through the Resolution Center, who will make a call and appreciate whether a host could have avoided a cancellation or not.
Similarly, Airbnb customer service reps are the ones deciding whether an issue post check-in, such as a specific amenity missing or bugs in a swimming pool is serious enough to force hosts to refund guests, Airbnb to rebook another place, and the host to pay a cancellation fee.
We've seen above the list of "travel issues" that may trigger a rebooking of the guest and the host having to refund the guest. It is not entirely clear that the very same list applies to imposing a cancelation fee on hosts. There is some leeway in what an Airbnb case worker will estimate whether something is a "material inaccuracy" or not. On one hand, it is great that rules are not applied with a one-size-fits-all approach: Some bugs and leaves may be OK in a pool located at a Bali villa in the middle of the jungle, but not in a condo in Austin, Texas.
Yet, it does mean that Airbnb customer service workers will be making decisions based on some procedures and their judgments. So, it comes down to employee training and company culture to create some balance between hosts and guests. Many Airbnb hosts think that the company tilts too much towards guests when making decisions about damages and cancellations, so the fears around this new policy may be understandable.
No host cancellation fee if host has to cancel for "unavoidable reasons"
If hosts can prove that the cancellation was unavoisable, then Airbnb will waive the host cancellation fee.
These situations include:
A valid reason beyond your control, such as emergency repairs (like a gas leak or a burst pipe) or serious personal illness that prevents you from hosting.
Proof that a guest intends to have a party or break your house rules.
An extenuating circumstance, such as declared emergencies and epidemics, certain natural disasters, or government travel restrictions.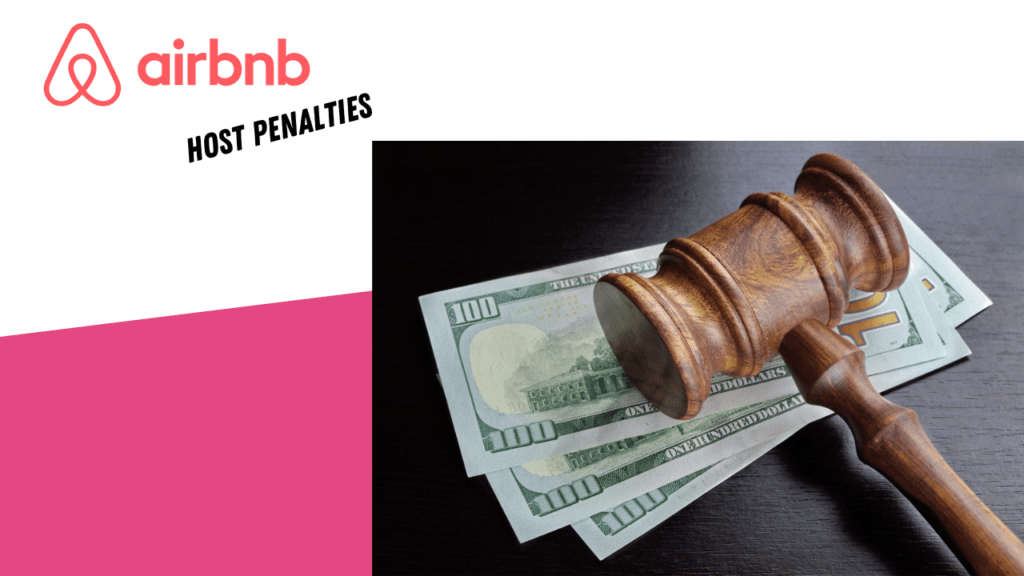 How is the Airbnb host cancellation fee calculated?
The minimum cancellation fee is $50 USD and the maximum is $1,000 USD under the updated policy. The total reservation cost used to calculate the fee includes the nightly rate, cleaning fee, and any pet fee, but excludes taxes and guest fees.
If the reservation is canceled more than 30 days before check-in, the fee is 10% of the reservation amount.
If the reservation is canceled more than 48 hours and less than 30 days before check-in, the fee is 25% of the reservation amount.
If the reservation is canceled 48 hours or less before check-in, or after check-in, the fee is 50% of the reservation amount for the nights not stayed.
These consequences from the cancellation policy remain the same:
When you cancel a confirmed reservation, your calendar will be blocked for those dates.
You may face account suspension for repeated cancellations.
Your Superhost status or eligibility may change.
How vacation rental managers and owners are reacting to Airnbn's new host policy
We've asked for reactions from our readers. Here are a few comments we got on our post on LinkedIn:
About Airbnb's alleged bias towards guests
I felt threatened enough by the old penalties. Mistakes can occur and this is giving me pause about listing a new place on AirBnB. I see it as a victory for VRBO.
I live in a private Golf Country Club with condos. Sometimes they do need maintenance without prior notice or very little notice due to heat, and sometimes pools are closed because of (Tenant negligence) broken glass or bacteria. None of this is within my control. Not sure how this new #AirBNB policy will help responsible homeowners who are #SuperHost with no cancellations? For instance, repairs are done in the summer(Our off-season in Palm Springs) for street repaving, pool, and spa , roofs, painting, etc! I was told there would be repaving of our street but no date. Thinking about the general maintenance needed on my AC, or upgraded new furniture not in pictures yet. Seems very one-sided leaning towards the tenant. VRBO has always been a better platform, more for homeowners. I am a #PremierPartner on #Expedia #VRBO. Guess I'll stay on Airbnb till I am not happy with a situation that affects me.
About double bookings and channel management software failures
Channel management is not a perfect data exchange environment (and apart from a legion of comments I could make on control creep) what happens when tech fails, who pays the damage on a double booking? The tech company or the host? Airbnb don't care, they just want guest love.
I am absolutely sure that most hosts do not have enough experience with Channel Manager and do not use it. In addition, they are expensive. In this situation, it is very easy for overbooking to occur when you are asleep and have no control over the incoming mail. The only solution I see is for all renters to switch from instant reservations to reservations that need to be confirmed.
About rising avoidable cancellations
We operate a Florida specialist B2B vacation home channel to the travel trade called Ocean Beds. 2022 has been the most challenging year on record for avoidable cancellations. For this market I'm pleased to see this action from Airbnb.