The 4th Annual Vacation Rental Data and Revenue Management (DARM) Conference is already upon us and will take place in Tennessee on August 8-10, 2022.
The DARM Conference is the only conference of its kind that focuses on data and revenue management for vacation rentals. The conference brings together top experts in the field to share their knowledge and experience with vacation rental professionals.
The conference was created to help vacation rental professionals better understand how to use data to drive revenues and improve their business operations.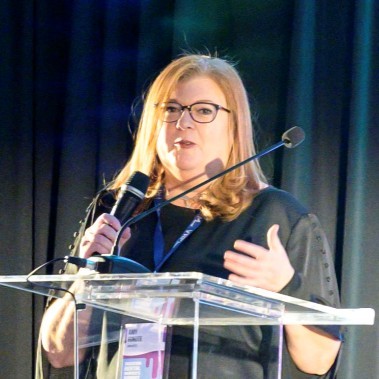 Organised by VRMIntel's Amy Hinote, the DARM conference has swiftly grown to be an essential industry event, becoming as sought after as the Streamline Summit 2022 or VRMA International 2022. The DARM conference also fills in a gap left by the VRMA International Conference, as the latter does not especially focus on revenue management in its program.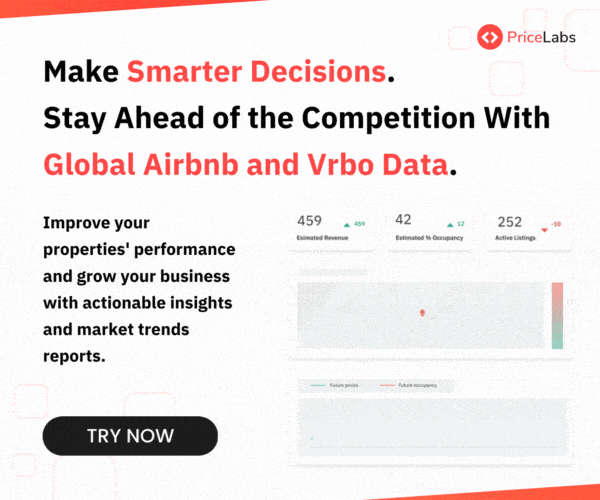 When and where can you attend the 4th Annual DARM Conference?
The 2022 edition of the Vacation Rental Data and Revenue Management Conference is scheduled for August 8-10, 2022. Spread over three days, the event's first day will be dedicated to setup and welcome, while registration will open simultaneously with breakfast at 7:45 AM on August 9, 2022.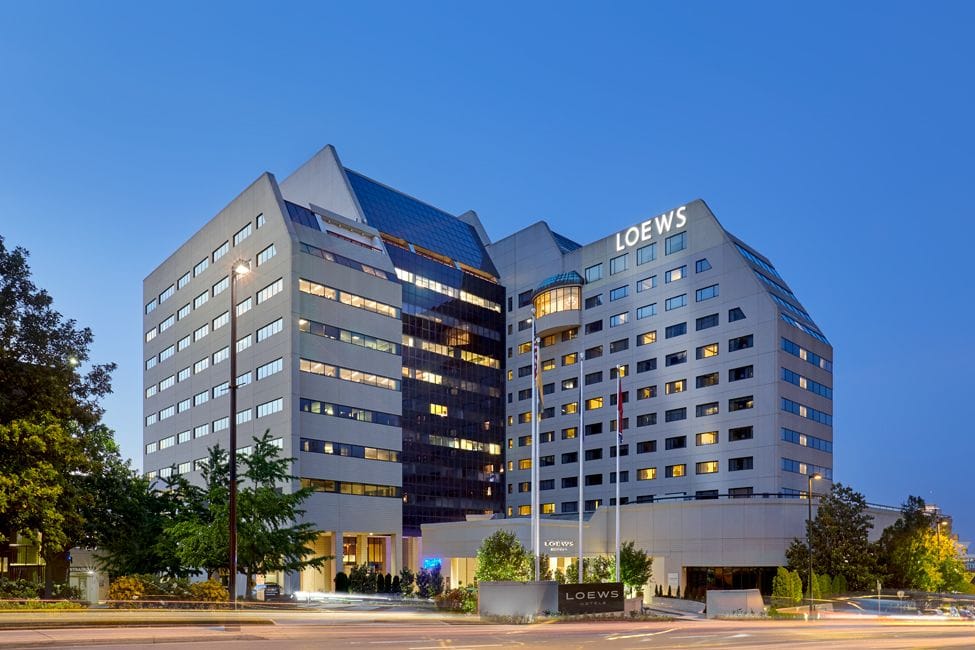 The venue for this year's DARM Conference is the Loews Vanderbilt Hotel, Tennessee.
How can you attend DARM 2022?
There are two separate tracks for registration, one for property managers and the other for industry vendors and suppliers.
There is also a third online-only option available for those unable to attend the event in person. The video package comes included in both the in-person packages as well for those who wish to replay sessions or watch sessions they might miss.
DARM Property Management/Vacation Rental Management (PM/VRM) Attendee (non-refundable) – $1,249.00
DARM Vendor/Supplier Attendee (non-refundable) – $1,599.00
DARM Livestream Online Attendee Ticket with Video Package (non-refundable) – $799.00
A wider program to include Marketing, Homeowner Acquisition and Retention, Executive tracks
When it comes to moving the conversation around data and revenue management forward, the DARM Conference has positioned itself as "the room where it happens." This year, however, will conference has added additional segments to its program to also educate attendees on other key aspects of the business of vacation rentals, with emphasis on growth and executive strategy:
Revenue Management
Advanced Revenue Management
Marketing
Data
Executive
Think Tank Studio
Keynotes by Zillow and Pacaso Co-Founder Spencer Rascoff and Author Aaron Ross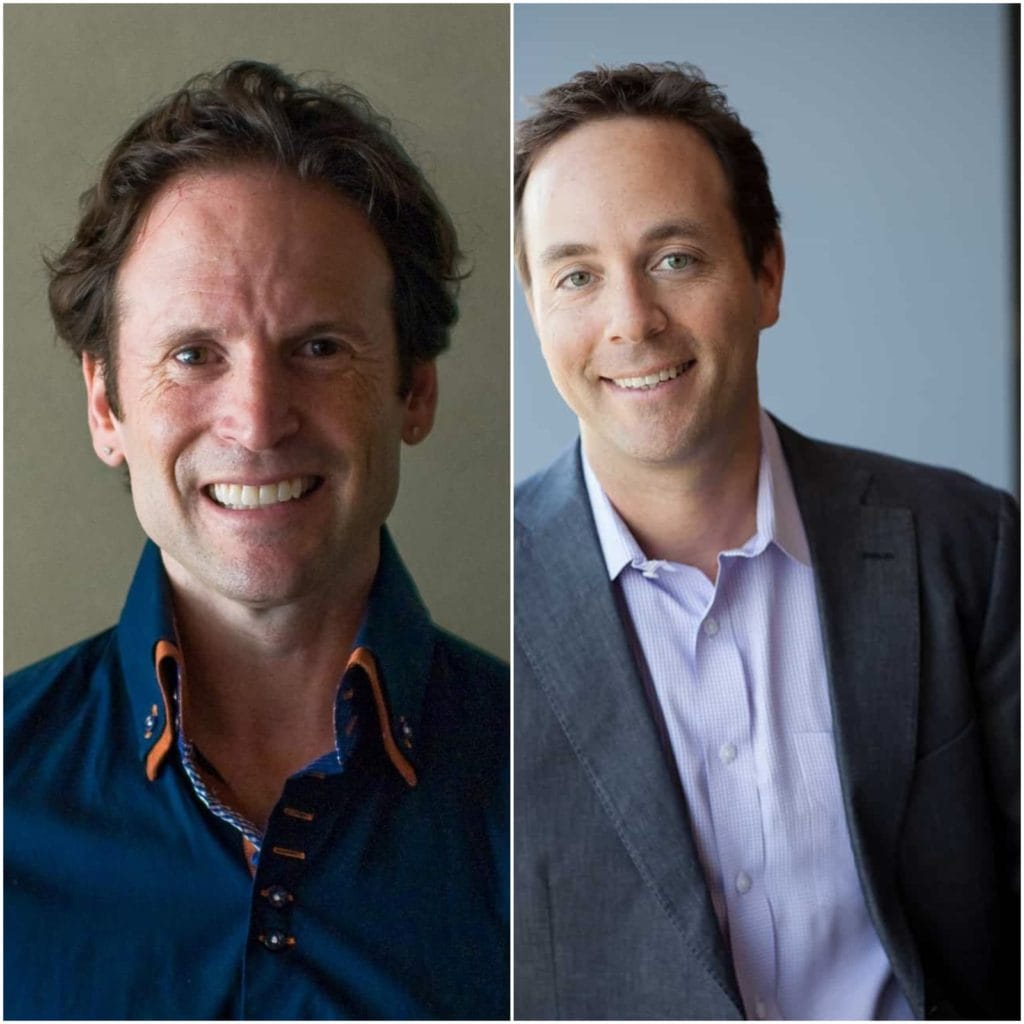 This year's Vacation Rental Data and Revenue Management Conference is due to be headlined by Pacaso and Zillow Co-Founder Spencer Raskoff, who through his work has immense insight into the inner workings of both real estate and vacation rentals, as well as where the two converge. He will be part of the keynote discussion titled Vacation Rental Industry Investment: The Widening Intersection of Real Estate and Short-Term Rentals that will conclude day one of the conference on August 9, 2022.
Former Salesforce executive and author of the bestselling book Predictable Revenue Aaron Ross will bring the conference to a close with his keynote session From Impossible to Inevitable.
Full lists of planned sessions by track
GENERAL SESSIONS
Championship Teams: The Secret to Winning the Game of Business with Amber Hurdle
The Secret Equalizer with John Suzuki
State of the Vacation Rental Industry: Leisure Short-Term Rental Performance and Predictive Indicators with Jason Sprenkle, CEO, Key Data
Fireside Chat with Expedia Group's Vivek Bhogaraju, GM, Revenue Performance Solutions, Lodging & Vacation Rental
Is Business Booming, Hitting a Speed Bump, or Bottoming Out? Data Trends to Drive Decisions for 2023 and Beyond with AirDNA's VP of Research, Jamie Lane
When the Winds Shift: Optimizing Stay Restrictions to Boost Revenue with PriceLabs Founder and CEO Anurag Verma
Get Out of My Head: Creating Modern Clarity with Stoic Wisdom, WSJ Best-selling Author and Rented CEO Andrew McConnell
4th Annual DARM Tech Battleground: Vacation Rental Industry's Shark Tank
REVENUE MANAGEMENT SESSIONS (FOUNDATIONAL & ADVANCED)
2022 Vrbo Trends and Property Listing Optimization with Jordan Locke, Partner Revenue Performance Manager, Vacation Rentals, Vrbo
Building Your Revenue Management Team: In-House, Outsource, and Everything in Between with Heather Richer, Founder, Richer Logic and ASTRHO
Changes in the OTA/Distribution Landscape with Cameron Felton, Evolve; Sarah Franzen, Natural Retreats; Emily Pattillo, Highgate; Cidalia Pinto Coelho, Awaze/Novasol; and Mike Bohmer
Climbing Out of the Valley: Scalable Strategies for Filling Need Periods with Eve Anderson and Tim Schutts, TravelNet Solutions
Comp-Based Pricing Algorithms with Tim Speicher, CEO, Buoy
Current Travel Trends & How Airbnb is Adapting to Them with Julia Herrington, Airbnb
How (and Why) Revenue Support Is Linked to Homeowner Support and Vice Versa? With Chad Blankenship, VTrips; Pat Denny, Holiday Isle; Heather Richer, Richer Logic; Max Schuster, StayMarquis; and moderated by Tim Cafferty, Outer Banks Blue
How to Build a Revenue Management Strategy with John de Roulet, Wheelhouse
Let's Get Serious about Revenue Management with Jeff Breece and Ryan Saylor, Beyond
Portfolio-Level Revenue Management: The Pickup Approach with John de Roulet, Wheelhouse, and Andrew Kitchell, CEO, Wheelhouse
Rate Strategy and Communication in Today's Travel Landscape with Mike Boehmer, VP, Revenue Management, Vacasa
Revenue Management beyond Dynamic Pricing with Eduardo Mandri, Cofounder and CEO, Angel Host
Revenue Management Technology: What Functionality Is Still Missing? Revenue Managers Sit Down with Tech Execs to Influence Future Road Maps with Revenue Managers' Q&A with James Burrows, CCO, Rentals United; Andrew Kitchell, CEO, Wheelhouse; Andrew McConnell, Rented; Ryan Saylor, VP, Beyond; Maureen Shilling, Cofounder, RevMax; Anurag Verma, CEO, PriceLabs, Moderated by Sarah Franzen and Emily Pattillo
DATA SESSIONS
2023 Outlook: Scale Your Vacation Rental Business with Purpose and Precision with Jamie Lane, VP, Research, AirDNA
Data-Driven Property Managers: How to Grow VRM Profitability with Financial Data You Already Own with Jesse Ehret, Founder and CXO, Ximplifi
Grow Your Property Inventory Using OwnerPoint's Data and Growth Platform with Larry Hoffer, CEO, OwnerPoint
Leverage Competitive Intelligence and Industry Data for Profit with David Angotti, Cofounder, StaySense
Setting Up Your Key Data Dashboard for Each Department with Jason Sprenkle, CEO, Key Data
Tightening the Relationship between Property Data, Guest Experiences, and Profit with Jeremy Gall, CEO, Breezeway
MARKETING SESSIONS
Are We Pricing Repeat Guests Out of Our Markets? Prioritizing Repeat Stays with Tyann Marcink, Queen of Guest Experience, Touch Stay, Cohost of The Guest Cast podcast, and Founder, Missouri Haus and Branson Family Retreats
Building Your Web: Online Strategies to Drive Direct Traffic, Increase Brand Visibility, Strengthen Community Relationships, and Create Recurring Revenue with Travis Wilburn, CEO, Stay Charlottesville
Evaluating Online Marketing Performance and Making Rapid Adjustments with Conrad O'Connell, Founder and CEO, BuildUp Bookings
Five Data-Driven Strategies to Power Your Email Marketing with Mark Bastin, Hannah Dylewski, and Britt Benson-Greer, RealTech
How to Drive Direct Bookings and Steal OTA Traffic Brittany Mendez
Pay Per Click (PPC) & Geotargeting: Demystifying the Tracking Data Overload with Paul Hanak, ICND, and Brandon Sauls, CEO, ICND
Website Design and Testing: Rethinking How We Have Always Done It with Amber Carpenter, VTrips
EXECUTIVE SESSIONS
Diversifying beyond Airbnb and Vrbo with Got2Go, At Ease, HomeToGo, Hopper, and Whimstay
with Alexa Aliota, Whimstay; Bryan Boice, HomeToGo; Anthony Gantt, At Ease; Craig Musumeci; Got2Go; John Stokinger, Hopper; and moderated by Alex Husner and Annie Holcombe
Employee Recruiting and Retention: Building–‒and Keeping–‒a Winning Team with Sue Jones, CEO, HR4VR; and Steve Trover, CEO, Better Talent
Executing an Exit Strategy or Preparing for a Pull-Back: Guide to Navigating the Current Market with Ben Edwards, President, Weatherby Consulting
Long-Term Value Building for Executives: Building Value in Your Business to Accomplish Long-Term Goals and Exit Strategies with Tracey Gillespie, Wells Fargo
Show Me the Money: Five Steps to Take When Preparing Your Company to Sell with Daniel Benavides, Sandman Savrann PLLC; Jacobie Olin, President, C2G Advisors
The Truth about Scale: An In-Depth Look at Which Components of a STR Business Benefit from Scale with Steve Schwab, CEO, Casago
THINK TANK STUDIO
Ancillary Revenue Opportunities for VRMs: Exploring Additional—and New—Sources of Revenue with Eric Broughton, CEO, Ok2Charge; Arthur Colker, CEO, StayFi; Jeremy Gall, CEO, Breezeway; Matt Loney, CEO, Xplorie; Alisa Justice, VP, Silicon Travel; and Wes Walker, CEO, Propersum
Franchise Models in the Vacation Rental Industry with Steve Caron, CEO, iTrip; Lukas Krause, CEO, SkyRun; Steve Schwab, CEO, Casago
How Is Consolidation in the Vacation Rental Affecting Destinations? with Miller Hawkins, Booe Realty; Claire Reiswerg, President, Sand 'N Sea; Leslie Becker, Founder and Broker, Smith Mountain Lake Properties; Scott Seay, CEO, VTrips; David Krauss, CEO, Rent Responsibly, and Moderated by Amy Hinote
Inside Inhabit—What Does the VR Tech Stack Look Like in 2023 and Beyond? With Lynell Gordon, LSI; Desiree Garcia, RevMax; Amber Trzinski, Bluetent; Tifany Butterfield, Streamline; Jessica Singer, LiveRez; Chris Savino, Lynnbrook; Brady Stump, Inhabit; and Moderated by Lino Maldonado, BeHome247
Risk Mitigation and Changes in the Travel Insurance Industry with Laird Sager, CEO, Red Sky; Brady Stump, CEO, Rental Guardian; Tony Santilli, National Accounts Director, Generali Global Assistance; and Moderated by Annie Holcombe
The Impact of Private Equity Investment in the Vacation Rental Industry and What the Future Holds with Stephanie Koenig, Stoic Lane; Ben Edwards, President, Weatherby Consulting; Scott Seay, CEO, VTrips; Sean Breuner, AvantStay; and moderated by Amy
The Next Generation Has Arrived: A Look at What Is Driving New Entrants in the Vacation Rental Industry with Heather Brown, Co-Founder and CEO, StayLuxe Properties; TBA, AvantStay; Clint Skidmore, COO; LMPM; Luca Zambello, CEO, Jurny; and Alex Zemianek, JZ Vacation Rentals
HOMEOWNER GROWTH AND RETENTION SESSIONS
How to Use Data to Ignite Your Inventory Growth Success with Brooke Pfautz, CEO, Vintory
Managing the True Source of Your Revenue: Your Homeowners with Heather Brown, StayLuxe; Caleb Hannon and Fran Lawrence, StayLakeNorman; Whitney Sauls, Sloane Realty; and Moderated by Valerie Clagett, Rented
Using In-Property Technology to Improve Guest, Owner, Management Company, and Employee Experience with Suneel Goud, VP, GuestView Guide