Our Rental Scale-Up team is delighted to invite you to join us at the 2021 edition of the Vacation Rental World Summit. It is an in-person conference, networking, and business workshop event. It is taking place in beautiful Annecy, France, from September 16 to 17. This unique, intimate event brings together bright minds of all corners of the industry: CEOs, property owners, vendors, listing site operators, and more. The 2021 edition has a new format, which will help attendees get their most pressing business issues solved. Antonio Bortolotti, founder of the Vacation Rental World Summit, and Thibault Masson, founder of Rental Scale-UP explain in the video why you should attend, how sponsors can create and get value, and the added bonuses attendees and sponsors get when booking through Rental Scale-Up.
VRWS 2021: Intimate event for maximum value (knowledge, networking, getting things done)
Learn, Network, Solve.
Learn from the best, network with an intimate ambiance, and get your biggest business issues solved during the roundtables.
Watch Antonio from VRWS 2021 and Thibault from Rental Scale-Up explain what you, either as an attendee or a sponsor, will be getting from the event.
AN IN-PERSON EVENT THAT COMBINES CONFERENCE, NETWORKING AND MASTERMINDS.
VRWS 2021 – the flagship global conference & networking event for the vacation rental industry – is back. It will take place as a two-day in-person conference at the iconic Imperial Palace Hotel in Annecy, France.
Now in its eighth year, VRWS 2021 is where industry leaders, vacation rental owners, property managers, and industry vendors will come together to discuss the vacation rental industry's great comeback, making this summit the most consequential in its history.
Friendly and effective networking has always been in the DNA of the VRWS. This year, we are helping you network and solve your most pressing business issues. You will tap into the experience and imagination of your peers through a series of roundtable sessions. In your mini-group of 10 people, you will exchange real-life strategies to thrive in 2021 and beyond.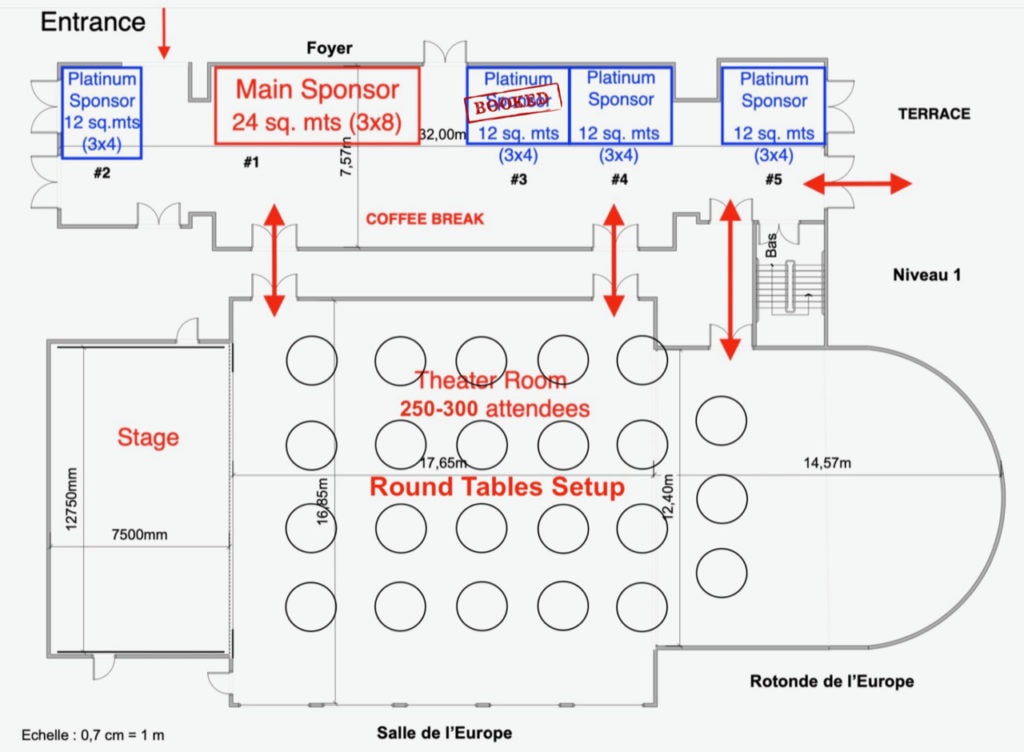 Interesting in becoming in sponsor?
VRWS is this rare event where sponsors are 100% part of the action: They spend time with attendees, facilitate roundtables to help them solve their business issues, can have a booth to present their activity, and can apply to be speakers.
VRWS attendees want to talk with industry vendors and listing sites because we are all part of the industry. This is a way for everyone to get together, network, and become insiders.
Book a private call with Antonio Bortolotti to talk about sponsorship opportunities
September 16 & 17, 2021 In Person, at the Imperial Palace in Annecy, France
Annecy is also otherwise known as the "Venice of the Alps". Here, pure clear water runs from the lake into the flower-lined canals that flow through the old town, the historical center of Annecy, and its picturesque streets.
The Imperial Palace's immaculate and majestic Belle Epoque façade is set against the blue backdrop of the lake. Its silhouette has been marking the Annecy landscape for more than a century.