When you manage a team, you can motivate your people by giving them positive feedback based on long-term accomplishments, peer reviews, and data-backed insights. This is what Airbnb is doing with its Hosting Highlights: Each host gets a customized report, with a few similar metrics and some personalized highlights, ranging from the total number of guests hosted over time to a specific hosting style highlights. Airbnb also encourages hosts to share these insights on social media. Not only can hosts boast their accomplishments but also drive free traffic to Airbnb.
The Airbnb Hosting Highlights pages use a customized template to give hosts an overview of their hosting accomplishments since the day they joined airbnb.com. Data is injected in a series of pages to reflect the performance of a specific host (e.g. 6.8 years hosting; 711 guests hosted) and key topics are underlined depending on what generally scored better in guest reviews for this host (e.g. "Sparkling clean"; "Quick responses"; "Stylish space").
Most vacation rental property managers already send a yearly performance report to the homeowners in their portfolio. For inspiration, we are looking at what Airbnb is doing and how a property manager may replicate it with its own homeowners.
Airbnb Hosting Highlights: A data-backed thank-you slides tailored to each host
In the Airbnb Hosting Dashboard, Airbnb hosts can currently see a message titled "Made possible by you". The copy echoes the "Made possible by hosts" campaign. It is a thank-you message from Airbnb and a call to action to visit the Airbnb Hosting Highlights pages.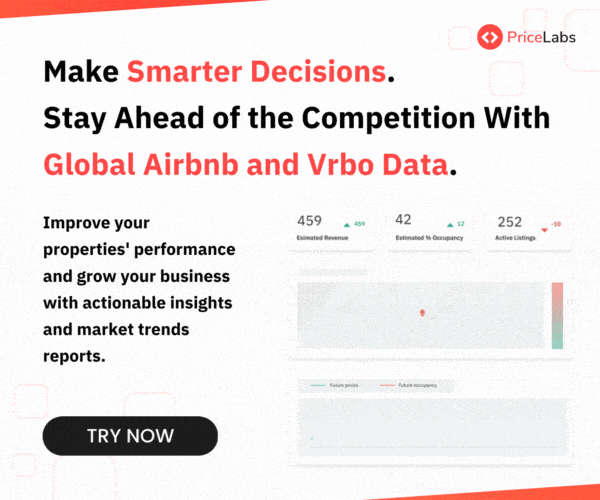 We can't say thanks enough for all the work you've put in as a Host, but we'd like to try. Take a bow, and then take a moment to celebrate by checking out this personalized highlight reel of your hosting success.
Here are a few of these highlights selected by Airbnb. They very from one host to another, dependant on what makes them stand out:
Time hosting
Average review score
Number of times Superhost
Personalized guest highlight
The Hosting Highlights end with a call to action that entices hosts to share these pages on social media. The goal is to make this recognition public and to help drive traffic to Airbnb.
Years of hosting or being a Superhost
Number of years: 6.8 Years hosting
You have a superb track record of providing service and care to the guests coming through your door, and it's worth boasting about.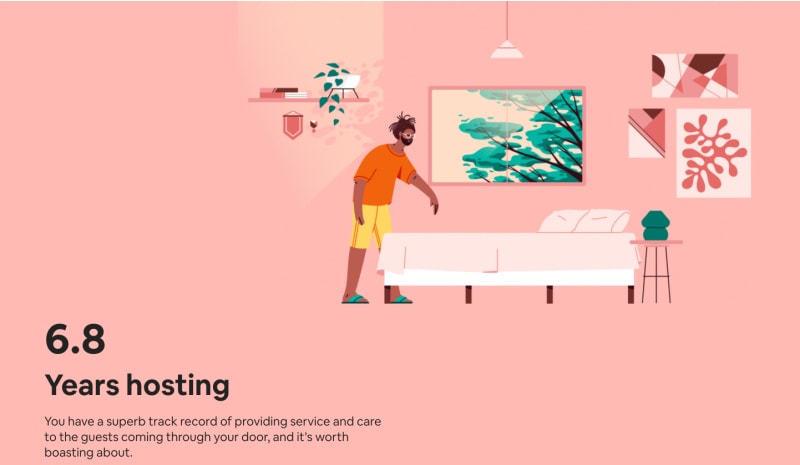 7-time Superhost
X is known by their guests for going above and beyond to make stays amazing. They're not just a Host—they're a Superhost!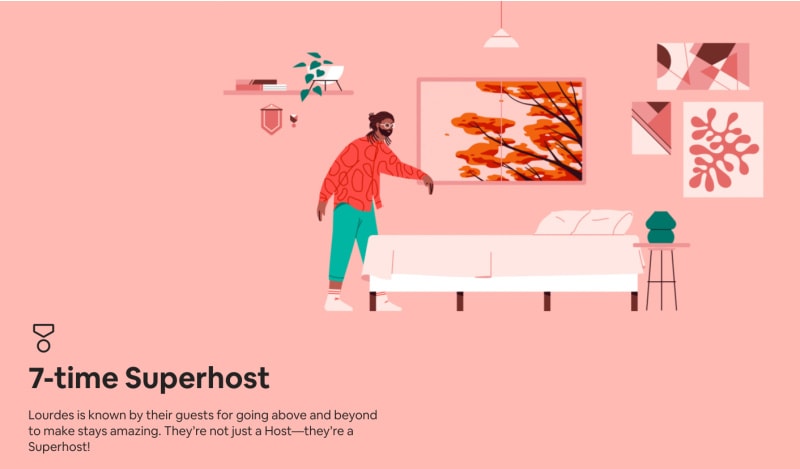 Airbnb guest data: Volume and reviews
711 Guests hosted
Every stay has helped Rental Retreats become an even better Host. Guests feel so welcomed by the comfort and convenience they provide.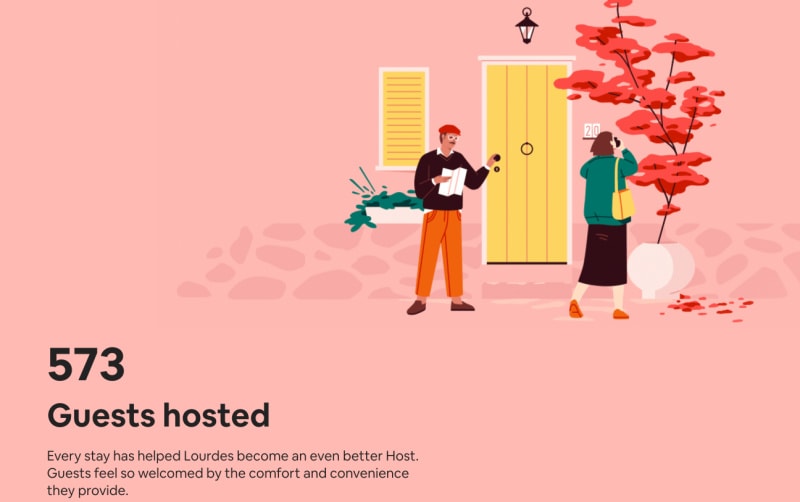 4.87 Overall star rating
We're all starry-eyed over Lourdes's average rating. They clearly wow guests with their incredible hosting style.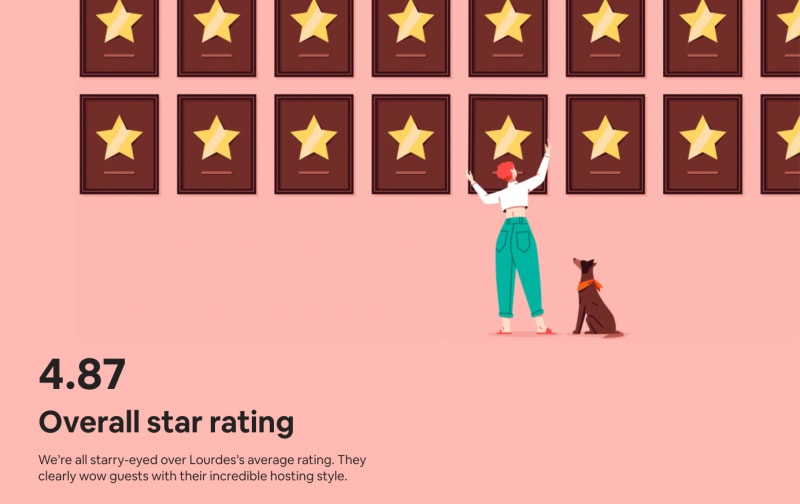 Airbnb hosting performance
Sparkling clean
X's place is spotless, and guests can't help but notice.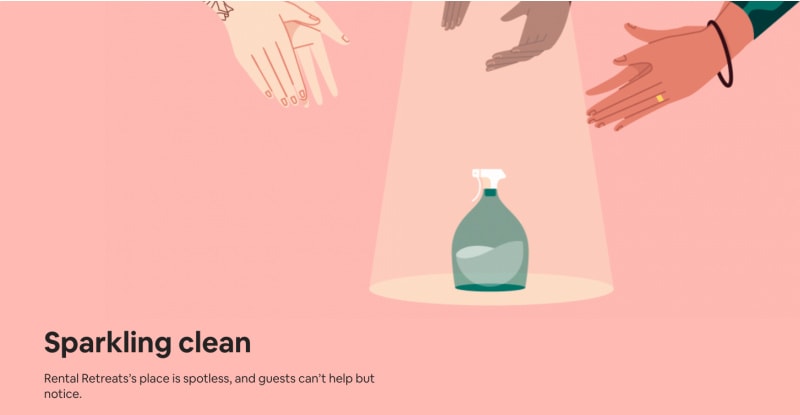 Quick responses
Communication is at the heart of every great trip, and X's responsiveness is really something to admire.
Stylish space
Here's the thing: you have great style, and guests say it shows in your space's thoughtful decor and design.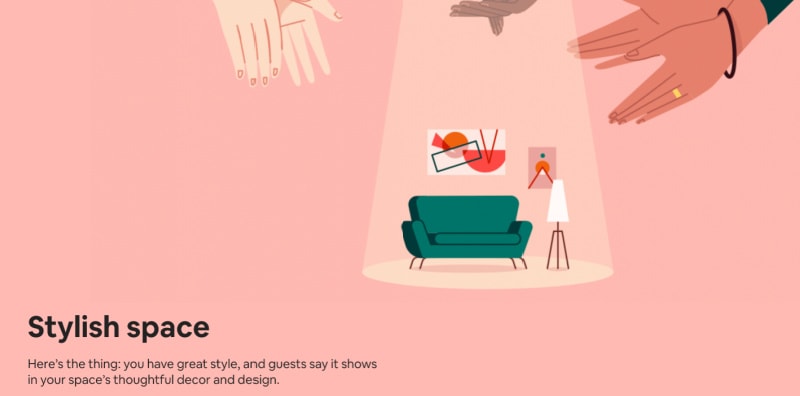 What do these Airbnb Hosting Highlights look like from the guest side?
It is interesting to notice that what the public sees is slightly different from the host version. Specifically, the copy changes: The "you" used in the host version is replaced by the "host name" in the guest version. For instance, "You're a Superhost" becomes "Lydia is a Superhost.
It is a small change, but it modifies the tone of the highlights, from talking to the host to talking to guests.
How may vacation rental property managers do the same for their homewoners?
A property manager may want to conduct a similar campaign towards the homeowners in its portfolio, because:
It is always nice to say thank you to people who have trusted you with their property, especially the competition for vacation rental supply is heating (see Vrbo's plan to poach Airbnb Superhosts)
Recapping how many guests / bookings / revenues you have generated for a homeowner shows your value as a property manager (Tip: Choose a timescale that makes sense for you Notice how Airbnb calculates the figures since the start of the hosting relationship, not for the last 12 months, as numbers during the pandemic may not be the best for some properties.).
The easiest way to run such a campaign is just to send the same thank you note to all of your homeowners. The message will not be personalized, but at least it is better than nothing.
The second level is to use your PMS or an email system to create a simple mail merge which replaces parts of a message template with customized text and data. For instance, you can insert the name of the owner ("Dear Patricia"), the date where the owner contract was signed (We've trusted your property with us since 01/03/2014"), and some booking data ("12 guests in 2019 and 5 in 2020"). A low cost solution for it is to use Google Mail and Google Sheets to do the work.
To take it up a notch, you can also use online services that enable you to inject your data into a great-looking slide presentation. For instance, a service like Matik can help you do that. The tool helps sales reps quickly pull data to create customized slides for meetings such as Quarterly Business Reviews (QBRs), but you can be creative and use it to share data with your homeowners.