You've probably experienced this vicious circle: Properties that already have a lot of good reviews rank higher on OTAs (online travel agencies, such as Airbnb, Booking, and Vrbo), attract more travelers, and get more bookings. Properties new to a platform struggle to rank high and to create trust, as they have 0 reviews. No guest review, no booking. No booking, no guest review.
Let's help you break this vicious circle. We'll see that OTA (i.e. Online Travel Agencies, such as Airbnb, Booking.com, Expedia, and Vrbo) platforms have embedded rules of the game that you need to know in order to play right. For instance, if you do not get at least 3 reviews, you cannot qualify for visibility programs such as Preferred on Booking and Premier Host on Vrbo.
We'll look at data, which for instance confirm that a high number of good reviews correlate with high occupancy. We'll talk about tactics to ensure that those initial customer reviews are positive. We'll look at features and programs available on Airbnb, Booking, and Vrbo to get reviews fast.
We'll see how multi-property owners and property management companies can use the power of their existing properties to boost the visibility of their new listings.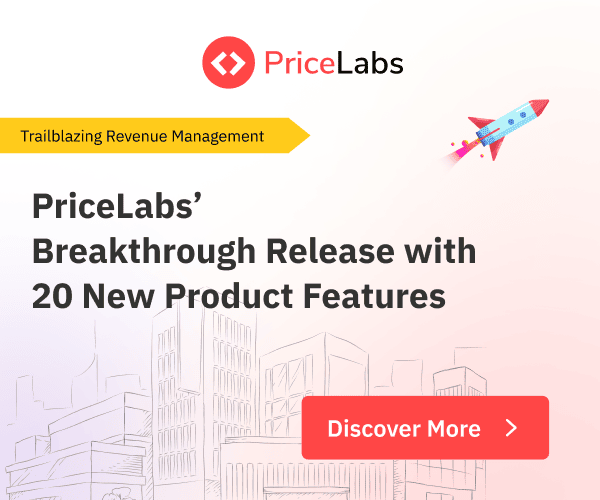 The cold start effect: When new listings don't have a rating score and thus get no bookings
Vacation rental owners and managers listing a new property on an OTA dread the cold start effect:
Lower trust: With no review, the listing inspires less trust from travelers using the likes of Airbnb, Booking, Expedia, or Vrbo. They do not know what to expect at the property.
Lower visibility: Ranking and sorting algorithms favor properties with a rating score, and even more so, with high rating scores. A high rating also attracts more users to click on a listing.
Vicious circle: Lower reviews and rating scores mean less visibility, less trust, fewer clicks, and ultimately fewer bookings. Fewer bookings mean fewer review ratings.
Long time to see results: It can take months for a small host to break this vicious circle. As a result, a new host may never fulfill their revenue potential or give up on a new platform altogether.
It can take a long time for a property to get its first review, let alone its 3rd: According to Transparent, it takes on average 116 days between 1st and 3rd review. So, upwards of 4 months until the badge and the virtuous circle of visibility and trust kick in.
So, how to kickstart this cycle faster? How do you secure the necessary bookings before you or the homeowner give up on an OTA?
Getting started and setting yourself up for success on a listing site is hard. Look at the programs that Airbnb, Vrbo, and RedAwning have created to bypass the Cold Start phase.
If you've been struggling to get your first reviews, get a review score badge, and enter the virtuous circle where more reviews = more trust = more bookings, then know that you are not alone.
It is actually an acute problem for listing sites and large property management companies. Airbnb, Vrbo, and Vacasa desperately want more properties. Any new host that starts listing their place on their website, gets stuck in the cold start phase, fails to get bookings, and decides to give up on the platform is an expensive failure for the platform.
As proof of how serious the problem is, let's have a quick look at features and programs that these giants have put into place to circumvent the cold start.
Vrbo – Fast Start
The aptly named "Fast Start" program wants to make new listings successful on Vrbo. Yet, it is not offered to everyone. The goal of Fast Start is to:
attract the best Airbnb hosts (i.e. with whole homes that make a lot of money),
offer additional trust signals to make for the lack of reviews,
get them first bookings and reviews fast,
and keep them on Vrbo (and take away calendar availability from Airbnb long term).
What does the Vrbo Fast Start program offer?
A 'New to Vrbo' badge displayed for 90 days -> More visibility in search results and an additional trust factor on the list page
A review score based on reviews from other travel sites -> No need to wait to get bookings and reviews to get a public score
An elevated position in sort -> Upranking in search results
New hosts will receive dedicated, personal support. => We guess from Vrbo employees, a bit like what Airbnb Ambassadors provide to their new hosts they refer
The program begins with a virtual kick-off call from a Vrbo expert for seamless onboarding
No exclusivity: The host can stay on Airbnb. This is about getting hosts to try out Vrbo.
Airbnb – Upranking, New listing discount & Ask a Superhost
Airbnb offers three great examples that are witness to the reality of the Cold Start issue.
The New Listing ranking boost

Airbnb upranks new listings for a while. It does not mean that new listings will show up on the first page of the website or the app. It means they get, for a limited time, more points in the algorithm to rank higher than they would, as they have zero reviews.
This is how Airbnb puts it: "To help Hosts get started, the algorithm is designed to make sure new listings show up well in search results."

The New Listing promotion

A 20% promotion for your first 3 guests for your new and unbooked listings.
Airbnb claims that you can get your first 3 bookings 30% faster when applying this discount

The Ask a Superhost program

SuperHosts, part of Airbnb's Ambassador program, can help onboard new hosts. They give them advice on how to create a listing, price their property, and welcome their first guests. Superhosts gets a reward of up to several hundreds of dollars when one their "students" get their first booking.
The idea is that it can be so complex to navigate a platform, the individual situations so diverse, and the questions so varied that no Help section on a website can be enough.
SuperHosts are rewarded when hosts get their first booking, i.e. when they are on their way to breaking out of the Cold Start phase.
Does the program work? Brian Chesky, when presenting Airbnb's Q3 financial results, said so:
"50% of new listings receive a booking in three days and 75% of new listings receive a booking within eight days."

Brian Chesky, Airbnb CEO
RedAwning – Lightning Launch
We reviewed RedAwning's Lightning Launch offer when it launched in May 2021. RedAwning also wants to attract supply. What is interesting here is that its package uses features only available to property managers to bypass the cold start phase.
What's included in RedAwning's Lightning Launch package:
Premier Host Status on Vrbo plus the Vrbo Fast Start Program
Airbnb New Listing Promotion, plus keep your SuperHost Status
Member Rates on Expedia
Mobile Rates on Booking.com
New Listing Tagging on most channels
Additional instant listing on Google Travel, HomeToGo, Hotels.com, RedAwning TravelPro, and many more sites
Priority Placement on RedAwning.com too.
While individuals listing a new place can only count on one property to get results, property managers get more help from the platforms.
For instance, some trust badges conferred by the platform are on an account level, not on a property level. This is the case of Vrbo's Premier Host status, for instance. It means that any new property listed by a property manager that is already a Premier Host will also get this badge, even with zero reviews of its own.
Granted, if a property manager adds too many listings that later get low guest ratings, then it may lose its Premier Host status for all of its properties. Note that the rules are similar to Airbnb's SuperHost status: A new property would benefit from its host already being a SuperHost. Yet, every quarter, Airbnb reassesses SuperHost statuses based on recent review scores and business performance of all the properties of a host.
For a new listing, the trust extended to the account level helps property managers and multi-property owners get an edge on hosts with only one property.
Why ratings & reviews are worth the effort
The more highly-rated reviews a listing has, the more it will be booked. Higher numbers create trust in the mind of OTA bookers; a rating of 4.9/5 based on 80 reviews will naturally feel a safer choice than a listing with 0 reviews.
Occupancy is often the limiting factor on your revenue so with reviews being so pivotal in guest decision-making, they can have huge impacts on your business. Moreover, these numbers underpin the OTA search ranking, which dictates the visibility of your property. So, new listings need a rating as soon as possible.
Correlation between higher rating & higher occupancy
If you need any more convincing, take a look at Transparent's data below.
Properties with above-average review scores enjoy higher occupancy. Ratings are a proxy for the perceived quality of the property and stay.

Correlation between higher review count & higher occupancy
Similarly, the number of reviews is a proxy for the consistency of the guest experience. It can be very hard to maintain a perfect score over a large number of reviews.
The graph below shows that properties with a high number of reviews achieve higher occupancy. Note this could be a chicken/egg scenario, but regardless, reviews and occupancy come hand in hand.

Your goal is clear: Get a review score badge fast (and a good one)
Properties must first meet the minimum criteria for the OTAs to display a review badge to their users. Thus, we need to look first at the rules around rating 'badges' and their visibility. In terms of product marketing, this s a gamified approach.
What is a rating badge and why is it crucial for a new listing?
Typically, an OTA will only display a review score badge once a property gains 3 reviews. So, if a property has 0, 1, or 2 reviews, it still has no review rating to show to create visibility and trust.
Looking at search results from Booking.com and Airbnb below, you can see 'badges' displayed next to the property name in search results:
'review score' on Booking.com
a 'star rating' on Airbnb


Positive reviews help travelers know that you take pride in your property and that their vacation is in good hands. Four- and five-star reviews show you're committed to your guests and can influence your rank.

Source: VRBO.com website
In search results, this is eye-catching for a potential guest looking at dozens of properties. Note that a lot of consumers also apply filters to refine their search results by rating – if you do not have a star rating, those guests won't even see your property.
So initially, it is not just the value of the reviews that matter, but the number of reviews. This is where it pays to understand how OTAs work.
Here's how Airbnb states the rules:
A host needs to receive star ratings from at least 3 guests before the rating will display on their listing. At the top of a listing page, the number of stars displayed is an aggregate of the primary scores guests have given for that listing.
On Booking, until 2020, it took 5 reviews to get a public review score. It is now 3 reviews. Imagine an average cancellation rate of 30% on Booking.com, and only 60% of guests leave a review. To get 3 reviews and earn your badge, you'd need 5 stays, and at least 8 bookings!
Ultimately, once you account for cancellation and those guests who don't review, you need to generate a fair few bookings to get those 3 reviews and trigger the review score badge for your listing.
It seems like a catch-22; if you need this review score badge to get bookings, how then do you get enough bookings to get this very badge? Especially as, as a new listing, you have to compete with hundreds of other properties that already have their badge.
How to get review / rating score badge fast
As we've seen above, you have an edge if you are already a Superhost on Airbnb or a Premier Host on Vrbo: These statuses are conferred to you on the account level. Any property you add will be benefit from it and see either a "Superhost" or a "Premier Host" displayed on their listing from Day 1.
We've also seen that some programs, such as Vrbo's Fast Start, want to help get started fast on another platform. Vrbo's program goes as far as importing your Airbnb rating score and displaying it on your new Vrbo listing, until you get a Vrbo review score of your own.
Lower your initial prices
Invest in your first reviews by lowering your initial prices.
OTAs encourage discounted prices on new listings; in fact, Airbnb systematically prompts you to do so when you list a property:
Airbnb is paving the way for you to speedily attract those important first 3 bookings and reviews.
Similarly, in the Booking.com Extranet, you get the following message:
"Do you want to lower your price by 20% for your first guests?" Get your first bookings quicker and reach the three reviews needed to display a guest review score. You can raise your price at any time."

Booking.com Extranet
The idea is that, once you get the review score badge, you can raise your price to your ideal level. The visibility and trust conferred to the listing by the badge should justify your price increase.
Relax your booking restrictions (minimum stay and cancellation policy)
Settings can provide blocks to guests interested in booking your property. Choosing to (judiciously) relax restrictions such as minimum stay and cancellation policy is a good tactic for occupancy in general. However, it's particularly beneficial for new listings to position themselves for as many types of booking as possible.
This is not about lowering your restrictions for the next 365 days. Be flexible, but only for a short period of time. For instance, on Airbnb, open your calendar for only the next 40 days after you launch. Lower your price, have a flexible cancellation policy, and lower your minimum stay. Once you get your 3 reviews, raise your rates and restrictions where you thing they should be and open your calendar for the rest of the year.
Offer the best guest experience ever
As per the rules, the property will get its badge at 3 reviews, irrespective of the rating. Yet, as we've seen, the higher the score, the higher the occupancy, so you want that high rating.
Going the extra mile to welcome guests and make their stay memorable will pay dividends – why not leave a welcome gift? Airbnb's 11-star framework is a great guide to think about how to delight guests.
I remember sitting in a panel about revenue management along with someone from Sonder. She explained that getting good reviews fast was so important for their new listings that they would dedicate their best customer service reps to the guests staying at these places. Sonder really understood the importance of quick, great first reviews as an important investment to launch a property.
Summary: The Cold Start, a real issue worth addressing before you start listing
Recent and old hosts, vacation rental listing sites such as Airbnb and Vrbo, indidial owners and large platforms like RedAwning know that the Cold start exist. This is why they have put complex programs in place, to make sure new listings are set for success on their platform.
Start with a clear goal in mind: You need to get your review score badge first and with a high score. It means getting 3 reviews (which can mean more than 3 bookings, as not 100% of guests will leave a review) fast by lowering your prices, adopting a flexible cancellation policy and a very low minimum stay for the first 40 days after your launch, and making sure that you catch any issue any time that could lead to a less than stellar review. Stuff will happen at a new property, so you need to be extra cautious, as a bad review is hard to make up when just starting out.