While the overall vacation rental market data are not as rosy in Europe as in the US for this summer, short-term rental players in Europe are busy making deals. HomeToGo is merging with a SPAC (following the Sonder example) to go public at an estimated €1bn / $1.2bn, Spanish-based market data vendor Transparent has attracted money from the Americans of Jet Blue Venture, and several deals have been closed by Awaze, Le Collectionist, and others. Let's have a look at some of these transactions and see who the investors are (hint: venture capitalists, mostly).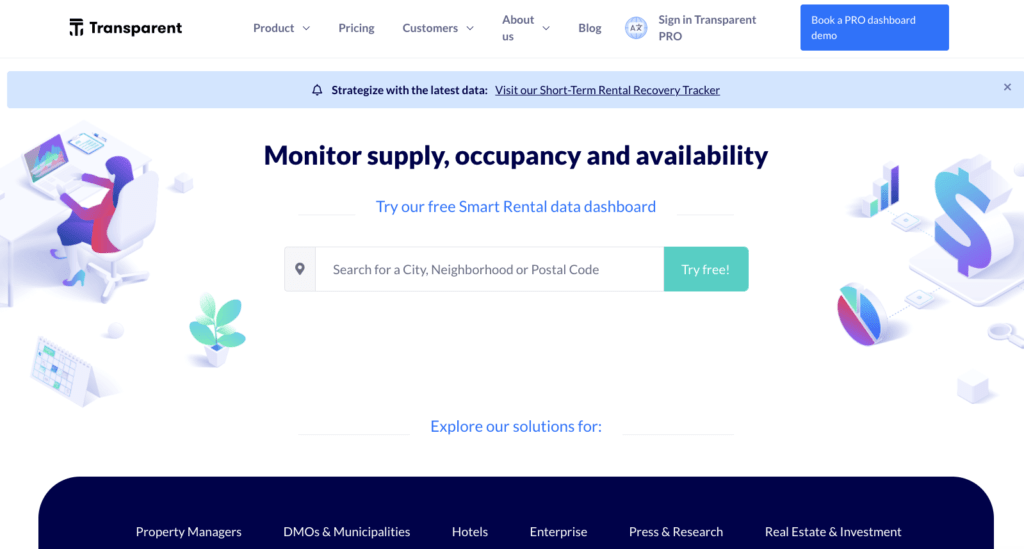 Transparent (amount undisclosed. Total funding so far $2.8M)
The company:
Transparent builds and maintains a platform that aggregates data on vacation rental market conditions including prices, occupancy, and competition. Since its founding in 2016 by travel entrepreneurs Pierre Becerril, Nil Sanz, and Drew Patterson, the company has collected millions of anonymized reservations and indexed more than 36 million listings globally to help thousands of users make sense of the rental industry.
Past articles about Transparent on Rental Scale-Up:
The transaction:
Amount undisclosed. We know that it brings Transparent's total funding to $2.8M to date. Prior to JTV, Transparent had previously raised funding from Madrid-based K Fund, NYC-based Highgate Ventures, and Paris-based Kima Ventures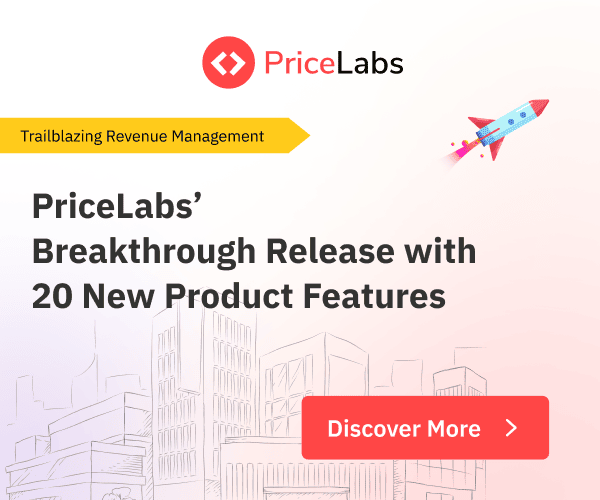 The investors:
The investment comes from JetBlue Technology Ventures. It is the venture capital arm of JetBlue Airways (NASDAQ: JBLU). Their mission is to invest in and partner with early-stage technology startups improving the future of travel, transportation, and hospitality. Their team includes venture capital pros and travel industry veterans.
One of the company's investment focus is "Reimagining the Accommodation Experience": Evolutions in hospitality, including alternative accommodations, and the underlying products and services that power the industry. This is where Transparent fits in.
What they say:
"Given JetBlue's interest in offering short-term rental options to its customers and the travel industry's recent demand volatility, accurate data is imperative to making sound business decisions. Our investment in Transparent not only provides us with valuable insight in the short-term rental market, but also a partnership with one of the leading startups in the vacation rentals space."

— Ryan Chou, Investment Associate, JetBlue Technology Ventures
"1 in every 3 beds available to travelers in the US are hosted in a vacation rental as opposed to a traditional hotel. As travelers' appetite for this type of accommodation grows, there is a need for business intelligence tools to help market participants make informed decisions on pricing, investment and strategy. JTV´s interest in our company is a reaffirmation of the vacation rental industry having moved out of the shadow of the hotel sector to emerge as a major player in the travel and hospitality ecosystem in its own right,"

—Pierre Becerril, Co-Founder and CEO, Transparent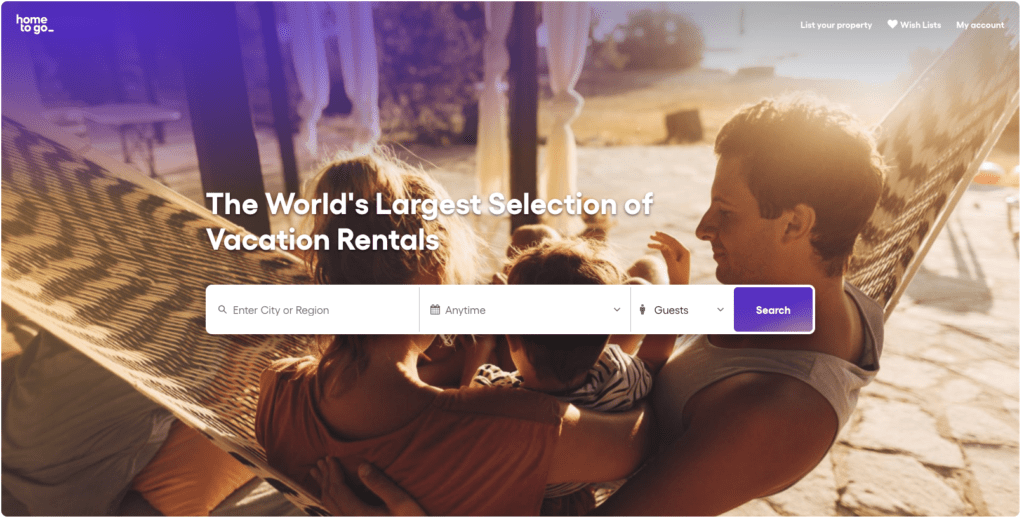 HomeToGo (Estimated public listing value: $1.2bn)
The company
HomeToGo is a search engine for vacation homes and rentals that operates websites in Europe, America, and the Asia-Pacific region. The company presents itself as a marketplace for alternative accommodations that connects millions of users searching for a perfect place to stay with tens of thousands of inventory suppliers across the globe, operating localized websites and apps in 23 countries.
The transaction
Lakestar SPAC I SE, a Luxembourg special purpose acquisition company, has entered into a non-binding letter of intent with HomeToGo GmbH, Berlin, Germany. Lakestar will acquire 100% of HomeToGo and wants to then take it public, for $1.2bn, according to Skift.
The investors
Lakestar SPAC I SE is a newly formed special purpose acquisition company (SPAC) established for the purpose of acquiring a non-listed target company in the form of a merger, capital stock exchange, share purchase, asset acquisition, reorganisation or similar transaction.
As the first tech-focused European SPAC, Lakestar SPAC I will seek a business combination with a late-stage European tech company. The European technology sector provides an attractive investment opportunity with promising valuations. Historically, European technology investments have delivered superior returns, outperforming the broader market.
Sponsored by Klaus Hommels, founder and chairman of Lakestar Advisors, and led by an experienced management team with Stefan Winners (CEO) and Inga Schwarting (CIO), Lakestar SPAC I benefits from long-standing and trusted relationships with many of Europe's most promising tech companies.
What they say
Once implemented, Lakestar SPAC and HomeToGo are confident that the envisaged business combination will create a globally recognized and industry-defining travel tech company made in Europe.

Lakestar & HomeToGo letter of intent
European short-term rental transactions you may have missed: