When it comes to hospitality-linked horror movies, hotels had been dominating the screens for years, from Pyscho's Bates Motel to The Shining's Overlook Hotel. Yet, a new genre has taken over: Airbnb horror movies. While there is nothing new about a movie where unsuspecting young people rent a far-away cabin in the middle of nowhere, the rise of Airbnb has added new devices to the plots: Vacation rental door codes shared with strangers, invasive superhosts, and suspicious house rules. There are lessons here for hosts, owners, and managers who may need to address the fears captured by these movies. You do not want that either your host profile, vacation rental home, or customer service reminds guests of one of these movies, do you?
Streaming platforms such as Amazon Prime, Netflix, and Shudder have poured money into horror movies taking place at a vacation rental, to surf on the Airbnb craze. Airbnb itself is a fan of horror movies: It has created a page grouping listings where famous horror movies were shot, such as Scream.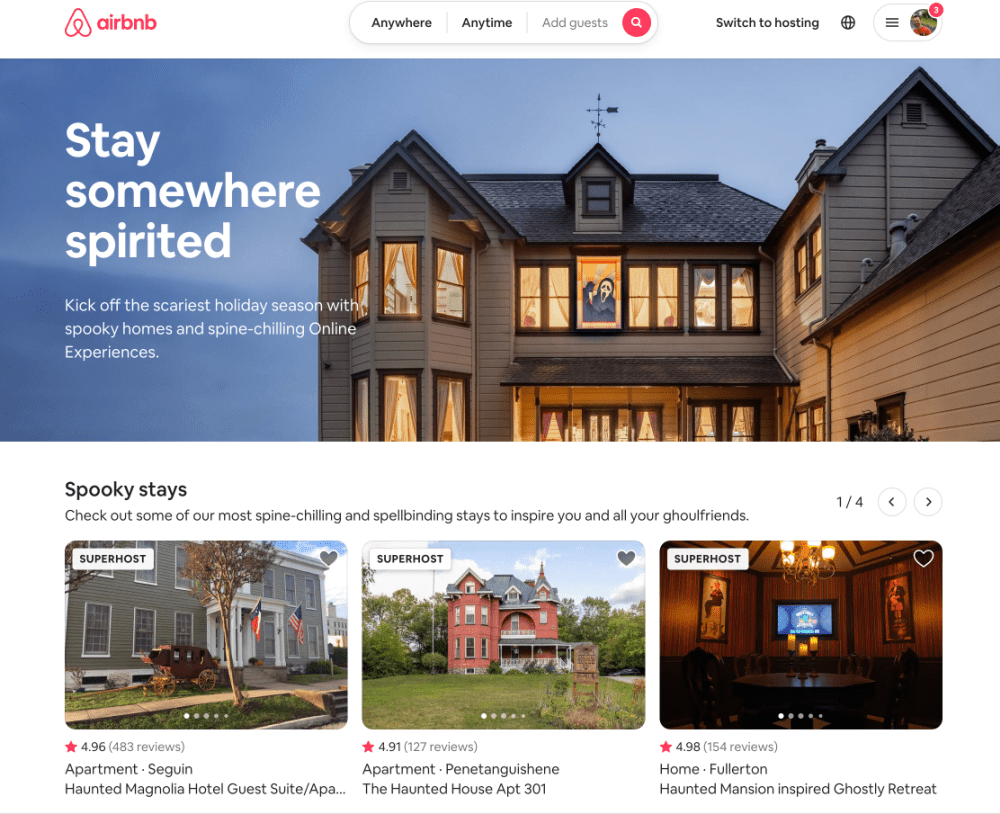 Last year, we analyzed a study of 127,183 Airbnb guest complaints, which did reveal quite a few Airbnb horror stories when it comes to hosting guests. The movie trailers below are a far cry from Airbnb's new commercials showcasing listing categories such as Castles and Amazing Pools. Yet, they could fit into the OMG! category, but rather as in "Oh My God! They killed Kenny!" category.
Airbnb horror movie #1 – The Rental (2020)
Two couples on an oceanside getaway grow suspicious that the host of their seemingly perfect rental house may be spying on them. Before long, what should have been a celebratory weekend trip turns into something far more sinister, as well-kept secrets are exposed and the four old friends come to see each other in a whole new light. Dan Stevens and Alison Brie star in this unnerving and sophisticated debut thriller from Dave Franco.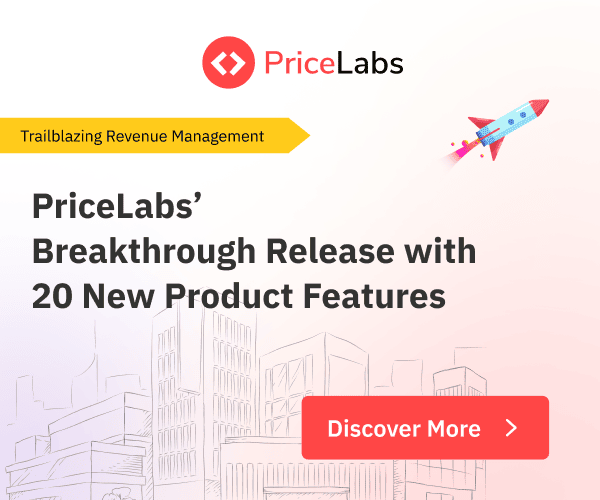 Lesson for Airbnb hosts:
Do not install shower heads that look suspiciously like they can hide spy cameras
Let your guests know the difference between a voice recording and a noise monitoring device
Make sure external cameras are not recording whatever happens in jacuzzis at night
Airbnb horror movie #2 – Superhost (2021)
Teddy and Claire are travel vloggers who run a Youtube channel called "SUPERHOST" where they travel and share their experiences in and around vacation homes, and until recently, had become successful doing it. With a dwindling subscriber count, they find the perfect opportunity to create content that people want to see when they meet Rebecca, the host of their most recent trip.
Slowly they start to realize that something isn't right with Rebecca, and as they investigate it further, they unlock a horrifying truth. She doesn't just want a great review; she wants something far worse.
Lessons for Airbnb hosts:
If you are going to welcome social media influencers, make sure they actually survive long enough to post the videos of your place on Youtube, Instagram, and TikTok
Being a superhost does not mean invading the privacy of your guests to give better service
Do not threaten your guests with a bad review
Airbnb horror movie #3 – Barbarian (2022)
Some stay for a night. Some stay for a week. Some never leave. In "Barbarian," a young woman traveling to Detroit for a job interview books a rental home. But when she arrives late at night, she discovers that the house is double-booked, and a strange man is already staying there. Against her better judgment, she decides to spend the evening but soon discovers that there's a lot more to fear than just an unexpected house guest.
Barbarian" stars Georgina Campbell and Bill Skarsgård.
Lessons for Airbnb hosts:
Sync your calendar properly across OTAs to avoid double bookings
If you know that your place is double-booked, offer an alternative solution before your guests arrive
Do not let previous guests welcome new guests. You want some control over the interactions between your guests.
Make sure that your cellar is noise-proof
Airbnb horror movie #4 – You should have left (2020)
Kevin Bacon and Amanda Seyfried book a vacation home in Wales, but there is something strange about the house—time passed unusually fast and they both experience bad nightmares. They also discover that neither one of them made the booking, each thinking the other did it.
One night, Ella sees the shadow of a man on the wall. The next morning, while Theo writes in his meditation journal, she asks Susanna why people dislike Theo. Susanna reluctantly explains that Theo's first wife drowned in the bathtub and people suspected that he killed her, though he was acquitted at trial. While in town for supplies, the shopkeeper asks if he's met Stetler, who Theo presumes is the homeowner.
Lessons for Airbnb hosts:
Make sure that you list the dimensions / square footage of your property accurately
Write on paper a list of emergency contacts, including local cabs that will work at night
Airbnb horror movie #5 – A Perfect Host (2020)
Four friends rent an isolated lake house for a weekend getaway. While the dramas of the friends' relationships unfold, they are continually interrupted by the home's owner: A health-obsessed bodybuilder named Tad. Throughout the group's short stay, Tad's seemingly affable gestures take an eerie and sinister twist, turning their dream vacation into a nightmare. Mystery entangles this tale that questions the blind acceptance of modern-day practices.
Kasey Givens, Emily Hiott, and Brady Burleson Johnson star in a Chad Werner film. Produced by Grace Potter, Jon Michael Simpson, and Chad Werner.
Lessons for Airbnb hosts:
Respect the privacy of your guests
Do not try to embark your guests on your hike or swim of the day
Airbnb horror movie #6 – Airbnb Short Horror Film (2020)
A guest books a bedroom on Airbnb. This is a shared space. Once in, the host shares with him a house rule that was not listed in the app: "Do not go near the bedroom at the end of the hall."
Lessons for Airbnb hosts:
Disclose every house rule early, right into your Airbnb listing
Make sure that you indicate whether this is an entire home or a shared space
Do not go near the bedroom at the end of the hall
If you want to learn other ways to address fears and inspire trust, check our article: Security, Safety, and Trust: How do Rental Platforms' Sign-up Pages Reassure Hosts?