Brian Chesky has shared Airbnb's 2022 strategy. Here are three pillars on which Airbnb's new product features, marketing initiatives, new services, and trial programs will be aligned:
Live anywhere on Airbnb
Unlock the next generation of Hosts
Airbnb becomes the ultimate Host
What is it important? Because when Airbnb announced its 4 strategic pillars in 2021, it spent the year delivering against them. In this article, we detail what this strategy is about, summarize what we've heard from Airbnb, and make our own predictions backed up by our knowledge of some of the company's new initiatives. For instance, if Airbnb wants to become "the ultimate host", does it mean that it will be offering hosting services in the US, as it is already doing in France, Spain, Canada, and now the UK through its Lucky subsidiary? Will inflation and rising living costs force a lot of people to join as hosts to earn money? Is Live Anywhere a way for Airbnb to keep some destinations open when short-term rental bans threaten Airbnb's listing counts in large cities? Could the next generation of Hosts also be real-estate developers, not just individuals?
Reminder 2021 goals and what Airbnb delivered
Let's list again the 4 pillars of Airbnb's 2021 strategy and share examples of what was delivered against these strategic directions:
Educating the world about what makes Airbnb different—hosting
Recruiting more Hosts and setting them up for success
Simplifying the guest journey
Delivering world-class service
Airbnb's 2022 strategy analysis
In its shareholder letter, the company has announced 3 strategic directions against which the 2022 Airbnb product roadmap and new programs should be delivering, namely: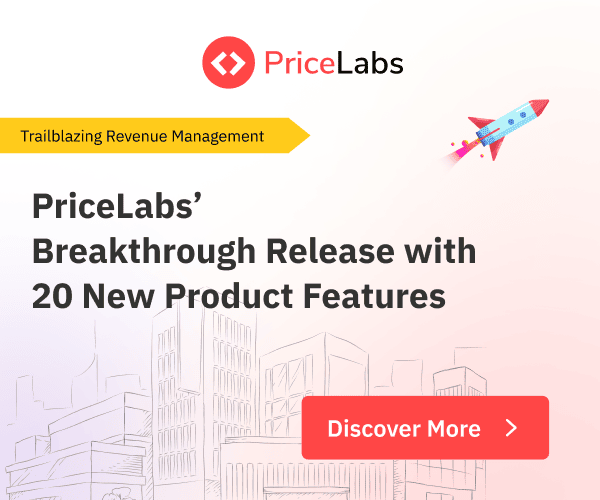 Live anywhere on Airbnb
Unlock the next generation of Hosts
Airbnb becomes the ultimate Host
Let's have a look at each of them.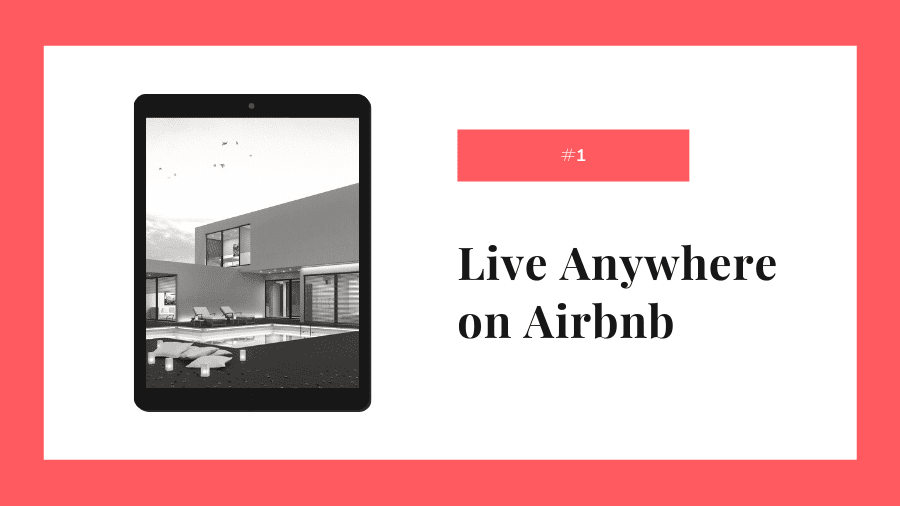 Live anywhere on Airbnb
What Airbnb is saying:
As a result of the pandemic, millions of people can now live anywhere. They're using Airbnb to travel to thousands of towns and cities, staying for weeks, months, or even entire seasons at a time. We want to design for this new world by making it even easier for guests to live on Airbnb. We believe that living somewhere enables deeper connections to local communities and the people who live there.
Our Airbnb 2022 predictions:
The "Live Anywhere" theme has crept up into Airbnb's announcements since 2020. As we predicted, it has now become a core pillar of Airbnb's strategy. Long-term stays, i.e. stays of at least 28 nights, accounted for 22% of gross nights booked in Q4 2021.
While booking monthly stays on Airbnb has been possible since September 2011, it was never a first-rank priority for the company. Yet, as the pandemic was wreaking havoc in the company's finances in late March 2020, long stays became one of the lifelines that the company bet on. In April 2020, it unveiled a new homepage, with Monthly Stays firmly promoted.
In 2022, Live Anywhere on Airbnb will remain important in Airbnb's PR, but the return of urban destinations and cross-border travel will also gain in importance again.
We can anticipate that Airbnb here will be making sure that investors and travelers understand that its platform welcomes all kinds of longer stays, from extended weekends to one-week stays, to 3-month stays booked on the platform. Overall, 47% of gross nights booked were from stays of at least 7 nights in Q4 2021. The flexibility allowed by remote working will enable more travelers to book an Airbnb somewhere and blend work and leisure.
It matters to Airbnb, as longer stays make bookings of a larger value. Airbnb shared that, on average, longer stays have slightly lower ADRs (rates) as hosts give some discounts, but they also generate fewer customer service contacts per night, which keeps them quite profitable to Airbnb.
Can listings where you can live for a few weeks make up for listings where you cannot stay for a few days anymore?
In many destinations, regulations and bans on short-term rentals are stricter and no love is lost on Airbnb for allegedly driving up real estate prices. So, longer stays may avoid these restrictions and Airbnb may use its "live anywhere" image to look like a more palatable partner to public authorities.
As we are making predictions based on the announced strategy, the live anywhere trend could be an occasion for Airbnb to reactivate its Airbnb for Work program. It's been a bit dormant since the pandemic, but Airbnb has not killed it.
Here's what Airbnb for Work is about: "Reimagine how your employees travel, connect, and collaborate with Airbnb for Work." Companies may be interested in working with Airbnb to provide remote working locations to their teams for a week or two, for instance.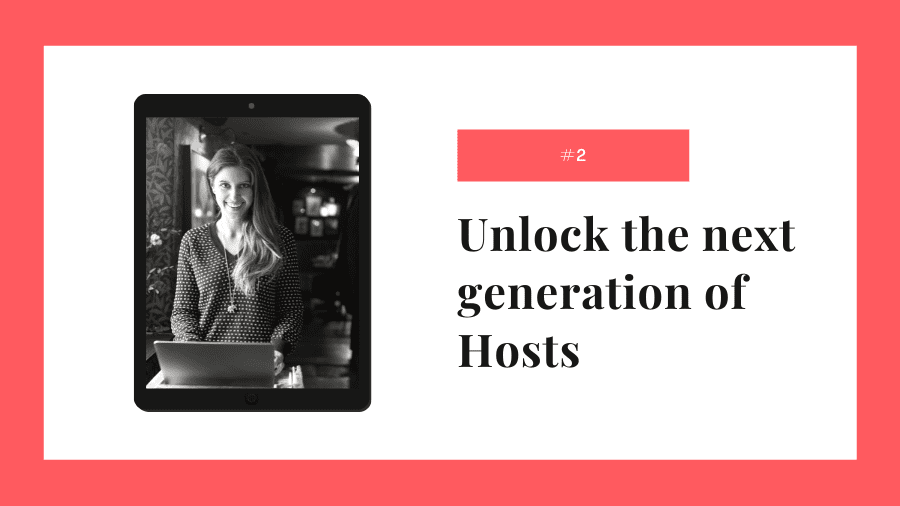 Unlock the next generation of Hosts
What Airbnb is saying:
With 4 million Hosts on Airbnb, we believe that we've just scratched the surface in growing our Host community. To unlock the next generation of Hosts, we've listened to thousands of people to understand what obstacles, myths, and misconceptions there are to becoming a Host. We will address these obstacles in order to attract the next generation of Hosts to Airbnb.
Our Airbnb 2022 predictions:
Airbnb wants to grow its number of listings in 2022. It was already true in 2021. The company ended Q4 2021 with its highest number of active listings yet. While demand has boomed, Airbnb's supply has not grown as fast. It needs more hosts.
In some places, such as non-urban North America, listings were up by 20% in Q4 2021. Yet, in big cities with large numbers of listings, the numbers have dropped dramatically (-30% listings in New Orleans, -70% in Prague and in Amsterdam).
The return of the demand for urban destinations should decide some owners to reactivate their listings. Yet, after two years, several things have changed: Some properties have left the short-term rental market and now have long-term tenants. In numerous cities, regulations on short-term rentals are harsher than ever, so it is not sure that the number of listings there can ever come back to pre-pandemic levels.
Since the pandemic, Airbnb has been adamant that its core focus is individual hosts. They are supposed to be more loyal and exclusive to the platform than property managers, for instance. The increase in living costs, due to inflation and higher real estate prices, may force new people to list a bedroom of their primary home or their whole secondary home on Airbnb for the first time.
This is what Brian Chesky said on February 15, 2022:
The biggest growth area is going to be individuals. And the reason why is because things like inflation are providing more pressure on families all over the world and they're going to require economic opportunity to be able to make it through this difficult time.
The next hosts: Teachers vs Real-Estate Investors
What's interesting with Airbnb is that they are able to abe to pinpoint pockets of homeowners that its wants to target. It is to find large communities who could do with more money (e.g. healthcare workers and teachers) as well as to generate goodwill. For instance, Airbnb has a page for its Teacher Host community: https://www.airbnb.com/d/teacherhost .
In 2022, the company is still active around the world with local initiatives to find new hosts and generate PR. For instance, Airbnb is launching in France a program called "Patrimoine et Tourisme local" to help restore historic houses located in rural areas ( https://www.airbnb.com/d/patrimoine )
While Airbnb is talking a lot about individuals, it also reactivating its Airbnb for Real Estate program to help make multi-family housing buildings more Airbnb-friendly. The goal is to increase the adoption of hosting among landlords. It means that some buildings will host side-by-side short and long-term tenants. In a "Live Anywhere on Airbnb" world, it makes sense to help families find a place where to crash for 2 months. Yet, there could be a lot of frictions between "real" tenants and Airbnb guests who may not respect the same rules.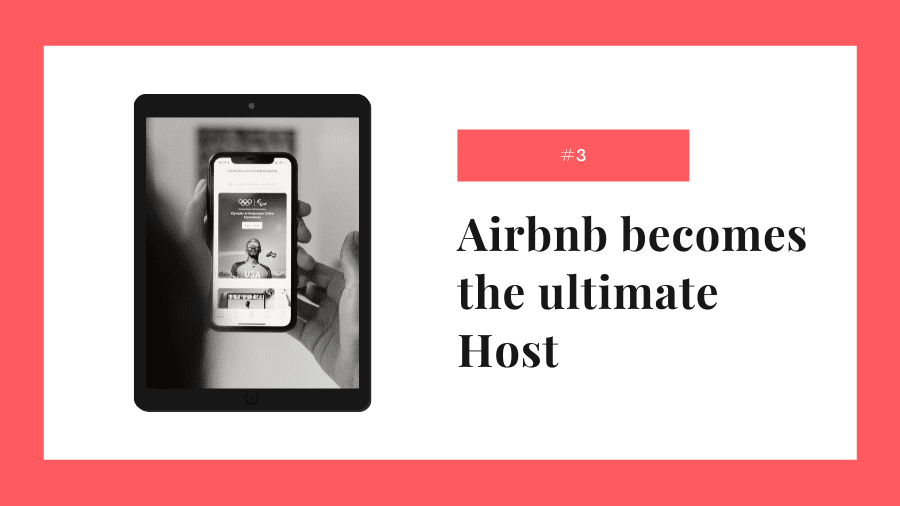 Airbnb becomes the ultimate Host
What Airbnb is saying:
We believe that Airbnb can be more than a marketplace that merely connects guests to Hosts. Our goal is to provide the ultimate service for guests, anticipating their needs and going above and beyond—just like a good Host. By offering a more personalized service, we can dramatically improve the experience for millions of guests around the world.
Our Airbnb 2022 predictions:
The first thing to note is that it may be contradictory for Airbnb to celebrate individual hosts, while saying that its goal, as a company, is to become the ultimate host. Who is the host here? How does such a statement resonate with in-the-flesh hosts, where individuals or property managers?
Second, in the Q4 2021 earnings call, Brain Chesky gives two examples of what Airbnb becoming the ultimate Host could mean.
So, the first thing we want to do is provide a more personalized shopping experience. And because we have a huge amount of repeat guests and we're a community and we know quite a lot about our guests, I think we can provide a deeply personal service. And that will increase conversion and really unlock a lot more opportunities for guests.
This ultimate Host topic may open the door to something normal on an e-commerce website, such as using existing user data to personalize the shopping experience, make recommendations, and increase conversion. We are not sure why this qualifies as being a great host rather than a great salesperson.
Now, could this personalized shopping experience herald the arrival of a kind of guest loyalty program? Offering such a program can be hard on a platform where people book one stay per year. But, if Airbnb becomes a destination where people book more stays per year, the company may have enough data and opportunities to make accurate recommendations and predictions.
One other example I'm going to give to you is on customer service. We think that we can provide just the ultimate customer service to our guests and be there with them and go above and beyond each step of the way, just like a good host. And as far as does this offer an opportunity for incremental new offerings and services, the answer is absolutely yes. The more we know about our guests, the better service we provide, the more opportunities we have to promote new offerings to them as well.
Airbnb Guest Travel Insurance
To offer a service that goes above and beyond customer care, Airbnb will launch its Guest Travel Insurance in Spring 2022. Our prediction is that it will not be free, unlike AirCover for Hosts, so it will indeed create incremental revenues for the company.
Vrbo, an Airbnb alternative, is already selling travel insurance products in the US created by Generali (formerly CSA Travel Protection). We think that the offer will be at least as good and offer travel protection coverage for trip cancellation, trip interruption, baggage coverage, and emergency services.
To become the ultimate Host, will Airbnb offer scale up its Hosting Services and enable more Hosting Teams?
Let's see how far we could take this:
Airbnb found it successful to connect new hosts with confirmed SuperHosts to handle all kinds of basis host support tasks.
Could Airbnb be about to connect guests with on-the-gound people helping find the property, hand in the keys, and handle any request?
On Airbnb's website, there are currently a few such initiatives to look at:
Local Partners (Luckey)
This is not too far-fetched as this is precisely what Airbnb's "Local Partners" do in France, Canada, Spain, and now the UK. On its career website, Airbnb says that it wants to "bring hosting services to every corner of the world."
Indeed, Airbnb already has a landing page called Hosting Services. The technology and services are operated by Luckey, an Airbnb subsidiary located in France. Luckey used to be an independent property management company and Airbnb acquired it in 2018. During the pandemic, the expansion of "Luckey by Airbnb" was more or less dormant, but Airbnb did not pull the plug on the initiative, unlike Airbnb Transportation for instance.
Luckey provides access to a platform on which Hosts wishing to list their properties on the Airbnb Platform can contract directly with eligible local Management Services Providers ( who offer property management services. Luckey also offers tools for Management Services Providers to effectively manage their relationships with the Hosts.
"Local partners" are not Airbnb employees. They are independent. Here's a sample of what they can do:
Source and coordinate welcoming, cleaning and maintenance teams in order to provide guests with the best experience.
Handle guest check-ins and checkouts with the use of our tools.
Support guests should any issue arise during their stay.
Liaise with our support teams on claims resolutions that involve on-the-ground operations.
Supervise minor maintenance and repairs in hosts' homes
In partnership with the Revenue Management team, ensure that the pricing and occupancy rates are optimal
Hosting Teams
Airbnb also helps guests have a better experience by enabling entrepreneurs to build a hosting team within Airbnb's hosting tools.
A hosting team manages a place on behalf of the renter or owner, including their online listings and guests. The team may be a business or group of people the owner has a legal contract with. Hosting teams are different from co-hosts: Co-Hosts are more casual—like friends or family members who cover for you sometimes.
Co-hosts vs hosting teams:
Hosting teams: The account owner is always shown as the primary Host on a listing
Co-Hosts: The account owner is the primary Host by default but may designate a Co-Host to be listed as the primary Host
Hosting teams: Team members may be able to access your transaction history and perform other in-depth functions, provided they're granted those permissions by the account owner
Co-Hosts: All your Co-Hosts have the same limited set of permissions, and they never have access to your transaction history
Let's see what Airbnb will be able to deliver against its 2022 strategy and how close our predictions will be.